Total solutions provider
Leveraging years of engineering and manufacturing experience, TSP Engineering delivers high quality, innovative and bespoke solutions, built to the most exacting of standards
The coastal town of Workington has been historically linked to the iron and steel industry since the 1800s, and this connection exists to this day, with it being home to the likes of TSP Engineering, a leading provider of heavy engineering and technical manufacturing solutions. The company's own roots can be traced back to 1941, when The United Steel Companies Limited purchased the 43-acre Chapel Bank site, upon which its present operations were built, as a war-time Ministry of Supply factory. In the years that followed, products produced at the site included road graders, turret punch presses, and iron and steel works equipment, while additions to its infrastructure included the opening of a fabrication shop and a materials preparation facility.
Over the decades, the business itself was owned by a number of companies, including British Steel, Corus and Tata Steel, before, in June 2016, it became part of a group of companies which were invested in by Greybull Capital LLP. Finally, in June 2017, TSP Engineering officially became a wholly owned independent subsidiary of British Steel.
As a total solution provider, TSP Engineering offers a full range of services including project management, design, consultancy, manufacture, refurbishment and in-house testing facilities, and has built its reputation upon delivering Engineeringheavy engineering to Swiss watch tolerances. Building upon its heritage in the steel industry to supply its clients of today, the company is an important supplier to the nuclear sector, as well as the defence and security, oil and gas, and construction industries. Today, the company employs over 220 people, and operates from one of the largest and most comprehensively equipped facilities in the UK. Said site comprises of over 19,200 square metres of workshop space, two five-metre deep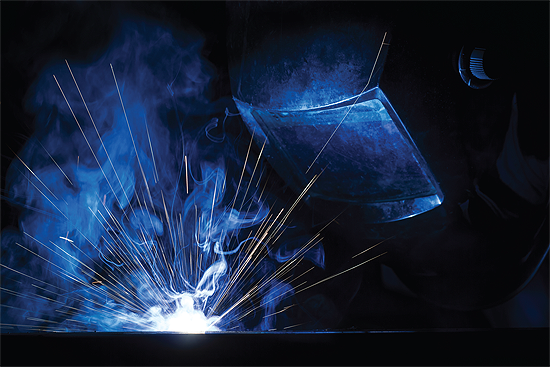 manufacturing pits, and a maximum lifting capability of 130 tonnes.
Within the confines of its buildings, TSP Engineering's employees carry out a number of vital activities that help to support its many customers. In the field of refurbishment, for example, the company's qualified engineers enhance a customers' maintenance requirements by stripping their items to bring them back to their full potential, while also providing added enhancements to extend in-life service capability.
Elsewhere, its Electrical & Instrumentation (E&I) design department possesses the necessary combination of academic and professional expertise to allow for the undertaking of outlined and detailed design projects such as PLC and SCADA software development of E&I schemes for the steel, nuclear and other industries. The ability to tailor electro-mechanical design solutions to suit customer requirements, and a dedicated panel shop facility, also allows it to build and test MCC, control panels, junction boxes etc. to deliver quality managed manufacturing.
TSP also benefits from a well-skilled and experienced team of mechanical and electrical design engineers able to provide a vast range of services from initial concept through to full detail design of bespoke equipment. These range from pure mechanical challenges through fluid power, water systems, pipe-work layouts, civil and structural engineering, to electrical design including PLC and SCADA software or system upgrades all tailored to specific customer requirements.
As previously mentioned, TSP Engineering offers a highly professional project management service, priding itself on working to deliver flexible schedules that integrate with its clients' requirements, working in close customer consultation at all times to assure smooth contract completion. Lastly, the company is also able to provide a safe and reliable testing environment for procedures that may be required to be carried out in hazardous environments (such as in the nuclear industr and ensure the procedures are undertaken to specifications and end-user requirements.
Across all of its activities, the company guarantees to deliver exacting standards of quality and excellent levels of service. It does so by operating to a plethora of standards, including, ISO 9001:2008, ISO 3834 Part 2, ISO 1090, ISO 14001:2004, SABRe Edition 2 and GS3001 v.23. TSP Engineering is also the first company, not just in the UK, but in the world to become certified to the new ISO 19443:2018 standard. This particular certification focuses on improving both safety in the nuclear sector and its supply chain. The company sees this standard as being critical to its ongoing development, and is a hugely significant step as it relates to its growth in the nuclear sector.
The CEO of TSP Engineering, John Coughlan, stated in July 2019: "The nuclear industry is an important and growing market for us, and this will allow us to show once again our ability to produce high quality products and services for our customers. Within our industry, I believe that ISO 19443:2018 is a very important standard to be certified to, and I am incredibly proud to say that in a competitive market, in a world full of high-profile competitive businesses, TSP Engineering managed to be the first team and company globally to achieve the certification. This shows the company's dedication and commitment to be the market leader in manufacturing within the nuclear industry."
TSP Engineering
Services: Technical solutions provider