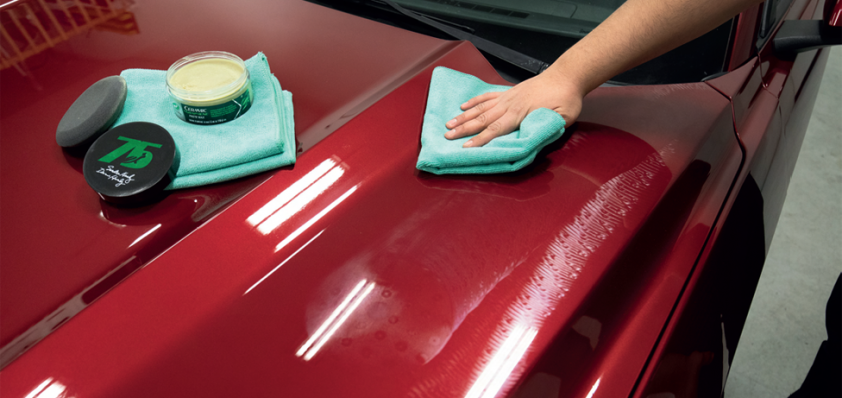 Wax on, wax off
For 75 years, Turtle Wax Inc has been dedicated to its loyal end users whose passion for the brand have fueled it to create a range of amazing products with state-of-the-art, easy to use technology
Synonymous with its iconic top-hat wearing Turtle logo, on September 4th 2021, Turtle Wax Inc (Turtle Wax) will celebrate its 75th anniversary. In the three quarters of a century since it was first christened after its product's hard shell finish, the company has continuously pushed the boundaries of car care by discovering new products, solutions and ground-breaking technologies that have revolutionized the detailing industry. Today, Turtle Wax is the number one selling brand in spray wax, car wash, and carpet and fabric care, with product distribution in more than 120 countries, but with its heart remaining in its hometown of Chicago, Illinois.
"For 75 years, we have been a family-owned and operated company, blessed with an entrepreneurial and innovative spirit that was ingrained into it by – and does great justice to – our
founder Benjamin Hirsch," begins Kelly Cagney, Turtle Wax's Director of Global Brand Strategy and Marketing Communications. "Sitting at the core of everything we do is a set of family values, and this is reflected not only in a way that consumers connect with the brand, but also in the close-knit family of colleagues who make up the organization, many of whom have been with us for a number of years."
To celebrate the company's impending anniversary, it has launched a very special product in the form of its Hybrid Solutions 75th Anniversary Paste Wax. "Featuring our unique blend of ten different premium waxes, alongside the latest graphene technology, this is truly a fantastic product that is easy to use, smells great, and delivers a fantastic finish to any user's vehicle, whether they be a car enthusiast or a novice," Kelly declares. "We launched this product to great fanfare all around the world back in March 2021. What was pretty incredible is that it sold out in rapid order, and we are pleased to now be in the process of restocking it, which is great news for our consumers."
Kelly goes on to provide additional information on another important initiative that the company has launched to mark its special occasion, namely The Healy Family Scholarship Program. Named after the family who have led the business for the vast majority of its history, the program will support training and educational opportunities for future detailers and chemists. "For a family known for their philanthropy, we feel that this is a fitting tribute to them, and one that will help to nurture and develop the next generation of talented people to operate within our industry," Kelly adds. "Teaming with the International Detailing Association (IDA), Turtle Wax will be providing $75,000 worth of training over the next three years – led by an IDA Recognized Trainer – to support and further the careers of said people."
Turtle Wax as a brand and a business continues to experience strong, consistent growth all over the world today. Chief Operating Officer, Laurie King, tells us it is seeing especially healthy demand emanating from not only its home market of the United States, but also the EMEA region, where it has been present for more than six decades. Laurie is also bullish on opportunities in India – an exciting emerging market for Turtle Wax – as well as further growth in strong markets such as China, Australia and other parts of South East Asia.
So, what is it that Turtle Wax possesses in the way of manufacturing capabilities and innovative approaches to working that have allowed it to prosper for such a long period of time and to continue to develop new products and/or solutions? "For many years," Laurie explains, "we operated out of our manufacturing facility located just outside of Chicago. It was then, towards the end of 2005, that we took the strategic decision to outsource our manufacturing operations to a global network of partners. We consider these partners as being part of our wider-family, and enjoy long-standing relationships with the vast majority of them. In addition, we have an exceptional raw material and packaging components supply network, which has also proven itself to be invaluable, especially in the last 12 months when we have all faced the challenges posed by the pandemic."
Meanwhile, when it comes to Turtle Wax's approach to innovation, one man as best placed as any to discuss this is its Senior Vice President of Research & Development, Mike Schultz. "Within Turtle Wax's R&D department, you will find a team of people who are fully-engaged with the company's product categories, which can in part be explained by the fact that the vast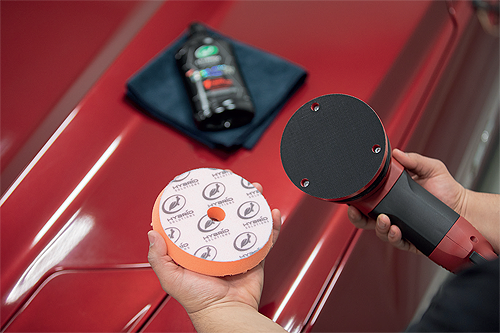 majority are self-confessed avid car enthusiasts. As such, they watch the market incredibly closely," he says. "I would stress, however, that what we have found over the years is that true innovation comes from throwing a lot of ideas around between various teams and departments, who all share the same degree of passion for what this business is all about.
"When it comes to our work with graphene, we began investigating this material from an R&D perspective about three years ago, working with the likes of the University of Manchester – which was a leader in terms of graphene research – and with partners in the United States who were producing the material. Our patent-pending process in manufacturing leads to advanced durability, shine and protection. The result of our efforts has been our ceramic graphene paste wax, which – as Kelly alluded to – has been a resounding success."
Alongside innovation, another key value that is evident throughout Turtle Wax and its operations is its commitment towards sustainability and corporate social responsibility. "This is something that is always at the forefront of our thinking and actions," Laurie affirms. "Sustainability is a particularly interesting topic for our industry, and we have been looking at various ways of improving upon our credentials at Turtle Wax and how we can further reduce our carbon footprint. Lessening our footprint across the globe is something we are incredibly dedicated towards achieving, and in the last year Mike has even set up a dedicated team to help us to improve on this initiative."
Turning the topic of our conversation to the performance of Turtle Wax globally during 2020, Kelly and Mike are keen to emphasize just how the business was able to overcome the challenges posed by Covid-19. "When we kicked off the year 2020, it was a year that was to usher in what we considered to be the next renaissance or the next chapter in the history of Turtle Wax, highlighted by a significant brand transformation program," Kelly recalls. "When I look at last year, I think we can all be incredibly proud of the fact that – in spite of the pandemic – we were able to push this program forward, helped immensely by our people and their collective focus on achieving Turtle Wax's short- and long-term goals.
"Throughout the past year and more, as an organization we have consistently put our people first, especially in regards to ensuring that they remain happy and healthy, and that they possessed all of the tools possible to achieve their targets, even when working remotely. To that end, huge kudos must go out to our IT team for facilitating a seamless transition into a new way of working at the onset of the pandemic. They really did not miss a beat there!"
Mike continues: "We made use of some of the downtime during the early stages of the pandemic to really engage in training on a global scale. By keeping our strong lines of communication open, we were able to share innovation between our teams and really enhance training related to our base products. As Kelly points out, we enjoyed a very seamless and creative transformation in 2020, and I am certain that many of the lessons learnt and ways of working that we have embraced will continue into the future."
Speaking of the future, Mike is also confident that Turtle Wax will continue to push the boundaries of technology in its sector. "We possess the skill sets, talent and equipment needed to develop new products that will deliver a whole host of additional benefits to our consumers going forward, from simply saving time to making the task of waxing ones' cars even easier and even-more enjoyable."
As Laurie goes on to conclude: "I think it is fair to say that in the last 12 months alone, this business has collectively stepped up to improve the way it operates ten-fold. What is especially pleasing for me personally, however, is that our employees today remain happy and healthy, and that their own development both personally and professionally has not been materially impacted by the challenges that we have faced in recent times. For our part, we will continue to help our existing people grow, bring in new talent, and evaluate our policies and processes to make this an even better company and place to work!"
Turtle Wax Inc
Services: Innovative detailing and car care products
www.turtlewax.com