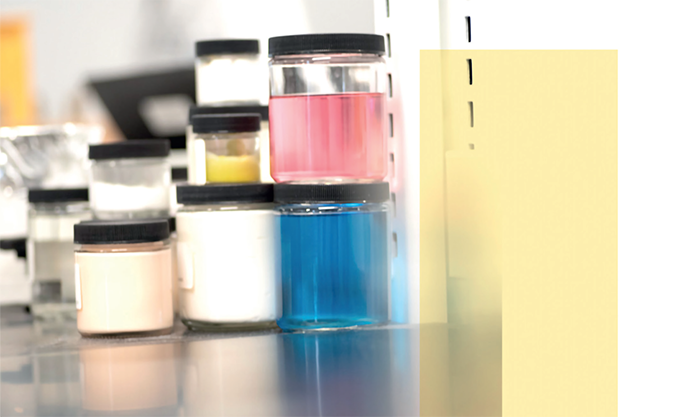 Uncovering the meteoric rise of US beauty products manufacturer Bentley Laboratories
The world's best beauty brands know Bentley Laboratories (Bentley Labs). It's a familiar name – and for good reason. The company is driven to move the beauty industry forward with its award-winning, cutting-edge formulations and manufacturing methods, supporting the sector's best brands with leading products like bath & body, SPF and spa treatments; dense scrubs and cleansers; gels, serums, and ointments; lip balms and scrubs; butters and balms; creams and lotions; and many more. Indeed, in a single year the company will launch more than 250 individual new products.
Alongside that, Bentley Labs has offered services in Research and Development (R&D) for product innovations, packaging development, quality testing, sales, and marketing. Yet, as Greg Torchiana, CEO at Bentley Labs, informs us, awarding panels have only recently begun to take notice.
"Over the course of the last three years, our formulations team has won over 40 individual awards in recognition of our product development work with various partner brands," he reveals. "It is really quite astonishing: in my first five years at the company, we weren't awarded anything. Now, all of a sudden, we are getting recognition left, right, and center – it proudly demonstrates a discernible transformation in the company.
"When you are formulating products that are beneficial for the skin, they can be very hard to create because these products often include, for instance, Vitamin C, which is not very stable," Greg notes. "As a result, it can prove very difficult to formulate a product that remains stable for the consumer – but our ability to create robust products that match these criteria enables us to stand out within an otherwise highly saturated space. Another aspect that sets us apart is the fact we are one of the premier OTC- and FDA-approved manufacturing sites. Indeed, a quality organization must be strong, and the regulatory teams must be there to support the formulation squad internationally."
Extensive research
In total, Bentley Labs, which was first launched in 2002, fills and manufactures over 80 million units a year, each one being a custom product for one of its clients. Buoying the company on its commercial endeavors is a busy team of chemists and PhD researchers working in the background. Teaming with some of the most preeminent global suppliers of ingredients, Bentley Labs is able to create products that tackle even the toughest skin care-related ailments.
Then again, that's not surprising when you consider the fact that the company's R&D department is one of the largest in the industry for a mid-sized company and boasts a combined 280 years of technology work experience and 80 years of education.
"Though we are not allowed to share the brands we work with, we have still developed a strong reputation among leading beauty houses," admits Greg. "Sometimes, we have people come to us and say, 'We hear that you are working on products for so-and-so, and therefore we would love for you to create something unique for us.' Indeed, in the last five years alone, we have added around 80 different brands to our portfolio… more than tripling the number before that! It just goes to show the kind of growth we are experiencing."
Things are going so well that Greg tells us Bentley Labs is having to turn some business away because – as it stands – there is still not enough R&D capacity to handle some new accounts. "With product development to launch taking anywhere from 9 months to 1.5 years, we want to be sure we dedicate our talented team to meet the launch commitments we made, and definitely don't want to dilute this R&D effort," Greg mentions.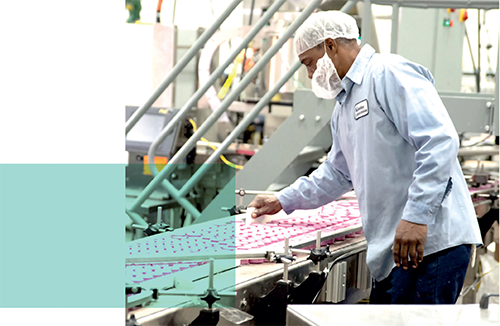 Making waves
Talking us through the manufacturing focus and output of the company, Greg details the equipment and processes that are carrying the company – and the beauty industry – forward. "To continue running at very high rates, we operate 25 filling machines and 20 batching kettles every day," he explains. "This enables us to produce and fill a series of products one day, then dismantle and reconfigure the equipment to create a completely different product just a day later ¬– that's a unique part of the manufacturing space we occupy.
"Plus, it's not super intensive in terms of the capital required to add more capacity," he adds. "We are talking about an average of about $100,000 as an investment to add another kettle or filling line, and that allows us to remain competitive even when we come up against multinational companies. That's what makes our manufacturing space so fun – it keeps us in the big leagues."
With 350,000 square feet of space split across three facilities, Bentley Labs has not only the versatility but also the physical capacity to handle an impressive Minimum Order Quantity (MOQ) of 10,000 units, while also being able to fulfill orders as large as 500,000 units.
"To be able to create a product and have our chemists and engineers walk into Sephora, for instance, and say: 'Yes, I developed that," is a really empowering feeling," says Greg. "These are people under 30, and they are already making waves in the industry!"
Automated operations
From a capacity point of view, however, Bentley Labs is doing something rather interesting. Greg breaks it down. "We have actually imposed a deliberate bottleneck, which is our R&D department," he explains. "Of course, we will continue to add more formulation chemists and put ourselves in a position to take on more business. This front-end investment of talent is so important. We take our time to make sure we have the right team and capabilities to support our manufacturing, and any future direction or growth of the business. This is more challenging than it sounds.
"Right now, we are running with 22 chemists (which is more than most manufacturers like us have) and this is 100 percent of our capacity, while our manufacturing capacity is at 65 percent utilization," he goes on. "We purposely leave that 35 percent open to handle a big launch or a new, significant brand that wants to join us on our mission. The way we intend to maintain that 65 percent target is through increased automation, especially with the hike in labor rates that we are now seeing."
Indeed, in the last three years, Bentley Labs has invested heavily in automating its processes, and it plans on adding even more this year – to the sum of $1.5 million, no less. It's clear the company means business.
Nevertheless, Greg takes the opportunity to make something clear: "Despite these investments, we would never lay off our team," he asserts. "We would simply bring in fewer temporary operators, meaning we are using automation to lower our total costs; it's designed to be flexible, so we will still make 500 different products every month. Automation naturally supplements our labor."
Increased equipment sophistication isn't the only thing on the books. More expansions are planned in the coming years. For instance, Greg tells us that, to expand its nationwide operations, Bentley Labs is considering a future satellite laboratory out on the West Coast to better service the 20 brand partners that are based in California, plus considering manufacturing on both sides of the country, too "In fact, for gas prices alone it would be beneficial!" he admits. "Logistics and transportation costs are rising. So, in the next five years, we would love to set up a manufacturing outpost elsewhere, enabling us to service US brands across the nation, but also branch out into color cosmetics (lipsticks, mascaras, and so on), allowing the company to grow 20 percent year-on-year."
www.bentleylabs.com