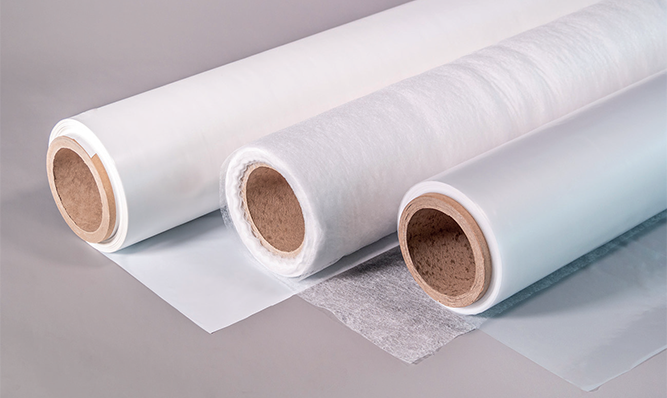 Able to produce thermoplastic films comprised of one to five layers with extensive widths of up to 160" and 250μm thickness, this new line enables US customers to receive locally-produced products with simplified logistics, enhanced supply security and reduced lead time.
These high-performance, versatile films, based on EVA, polyolefin, polyester, polyamide and TPU technologies, also provide multi-functionality, making it easy for customers to bond dissimilar substrates together and incorporate barriers, such as waterproofing, into their manufacturing applications. The films' wide width availabilities also increase cost effectiveness and provide real adaptation for customer needs.
They are also designed to reduce lamination process steps by requiring only heat and pressure to bond, are formulated with no VOCs and have a lower application temperature compared to other film types. This means customers are able to improve design options, enhance productivity, increase worker safety and decrease environmental impact.
The opening of the new line in Petersburg, VA comes after Bostik announced it was aiming to increase its share of the global thermobonding and durable goods market following the expansion of its specialty hot melts product offering.