Where passion meets progress
Striving to continuously deliver innovative solutions and products to meet the challenging, practical needs of its clients, Utexbel has an unrivalled passion for textiles and an unwavering belief in the future contribution of European companies to this historic industry
Situated in the hilly southern part of East Flanders, the city of Ronse in Belgium has a rich textile heritage, one that allowed it to prosper economically during the first half of the 20th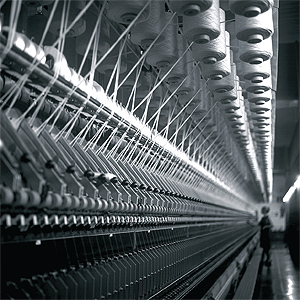 century. Since 1929, it has also been the home of Utexbel, which was created following a merge of several family businesses. Led by its CEO, Jean-François Gribomont, it is to this day a family-owned company and one of the few remaining integrated textile companies to operate from fibre to fabric.
"Utexbel is highly specialised in multifunctional CE-labelled fabrics, created through a combination of functional fibres and yarns, and adapted fabric finishing processes," explains the company's Director of Sustainable Development, Jean-Luc Derycke. "The applications for our products include fabrics for work and protective wear in the automotive, oil and gas, and food industries for instance, for public tenders for the likes of the army, police forces and postal services all over Europe, for sportswear and fashion items, and for non-apparel technical applications."
Utexbel's 900 employees can be found active across eight production units, including four spinning mills (two ring mills, one open-end mill and one worsted mill), two weaving mills, a package dyeing mill, and a piece dyeing and finishing mill. From here, the company produces some 8000 tonnes of yarn and 13 million metres of fabric per year. "The fact that we continue to operate our production facilities in and around Ronse enables us to optimise our activities, and quickly meet the demands of the end user," Jean-Luc continues. "Our heritage and expertise allows us to gain a unique understanding of said user's wishes, and transform these into viable, tailor-made textile solutions."
The company prides itself on its ability to create unique products that are recognised for their leading protective characteristics, permanency even after repeated washes, levels of comfort, and the way each is made in a sustainable and traceable way. The result of its efforts has been the creation of several bestselling brands. These include its Lavapro™ range of protective fabrics for welding and metal splash applications, its Hepta™ range of multifunctional fabrics, which incorporate high visibility, electric arc and antistatic products that are comfortable and industrially washable, and a range of sustainable fabrics that utilise R-PET and Tencel material as an alternative for polyester or cotton.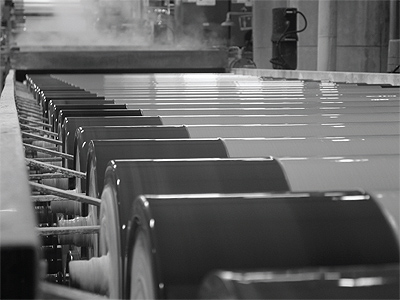 "Over the years, we have seen an everincreasing demand from big industry sectors, such as the automotive and chemical industries, for washable, multifunctional protective fabrics, for example sustainable flame retardant fabrics with permanent characteristics," Jean-Luc states. "Workers in such challenging industries require properly adapted protection. One of the things we are also seeing more and more is the renting of protective garments by industrial launderers, which are drawn towards long-lasting solutions for creating functional, comfortable gear for people to wear."
With export sales representing some 80 per cent of Utexbel's annual turnover, it has clearly worked extremely hard to establish a strong presence right across Europe, as well as into North Africa, which is another of its biggest international markets. As Jean-Luc goes on to describe, this is all the more impressive given the challenge posed by the various regulations and constraints imposed on the manufacture and sale of CE-labelled protective clothing in Europe. "On one hand," he says, "the technical characteristics and qualities of every product need to be of the highest standard at all times. At the same time, the use of chemicals and dyes is heavily regulated, and backed up by stringent local social and environmental laws. In order to overcome these constraints, you have to integrate your organisation accordingly, so that everyone involved in making ones' products can take into account those differing issues right from the product design phase."
Jean-Luc is also keen to highlight the challenge that companies such as Utexbel face in attracting young people into its line of work.Nevertheless, as he concludes, there are very significant rewards associated with working for such companies. "Developing functional textile solutions remains a very difficult task for young engineers, what with these products representing a marriage between the physical world of fibres, yarns and fabrics, and the chemical addition of finishing the products. As you can imagine, those challenges are quite complex, but the results are very rewarding when you see that in creating these solutions you are helping to protect the lives of people who are more than happy to wear your protective products when operating in harsh conditions."
Utexbel SA
Products: CE-labelled fabrics, fibres and yarns