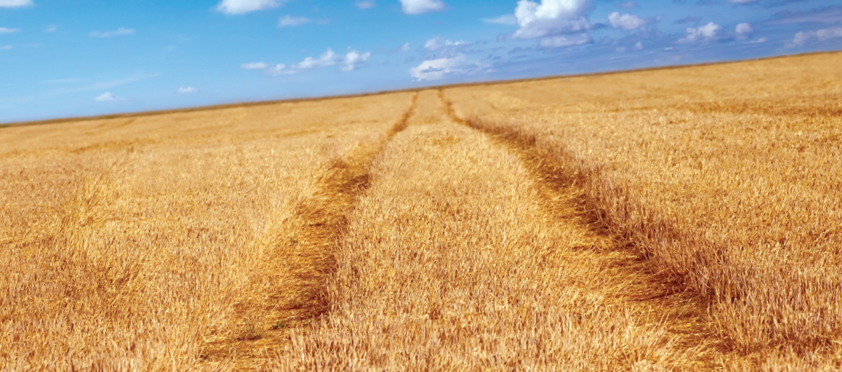 Solid success
With a global reputation for reliability and efficiency behind it, Valtra continues as a pioneer in the agricultural industry with award winning and innovative machines.
Now part of globally leading agricultural equipment and off-road engine manufacturer, AGCO Corp, Finland-based Valtra is the leading supplier of tractors to the Nordic region and enjoys a robust reputation in over 75 countries around the world. Able to trace its roots back to 1832, the company began manufacturing tractors as Valtra in 1951. Today, it employs 2100 employees around the world, and manufactures 24,000 individually tailored tractors a year from its two facilities in Finland and Brazil.
With a focus on continuous improvement and innovation, Valtra currently produces a wide range of tractors for a variety of needs and applications within the agricultural market. From the light and nimble all-purpose A- and N-Series machines through the hugely successful T-Series workhorse to the large, heavy duty S-Series, Valtra is able to tailor each product with a range of AGCO engines and options to suit every demand.
The company currently operates out of two manufacturing sites, one in Suolahti, Finland and the other in Mogi das Cruzes, Brazil to serve the South American market where Valtra's reputation is growing. Operating, testing and building lasting relationships with customers in both regions, which together represent opposite extremes in operating conditions, the company is able to develop the most reliable and efficient machines in the agricultural industry.
The strengths of Valtra dig their roots into its Nordic tradition. Developing agricultural equipment in harsh and variable conditions has resulted in a portfolio of products that benefit from innovative expertise in quality and reliability.
This is enhanced by the company's commitment to forging strong relationships with its customers to help overcome any challenge. Innovation sits at the heart of AGCO and Valtra alike, and this is represented in the vast array of cutting edge developments in efficiency and practicality that permeate throughout the product ranges. From AGCO's engines, which lead in fuel efficiency and reliability, and state-of-the-art dual fuel system, to a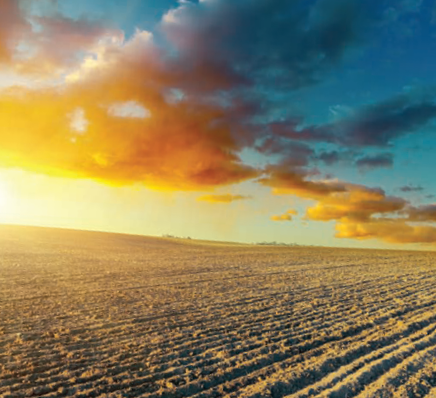 range of simple and enjoyable transmission units and articulated steering solutions, the Finnish company has not shied away from pushing the boundaries of the agricultural industry.
Demonstrating the effectiveness of Valtra's commitment to customer service and innovation is its new T-Series tractor range. Launched in November 2014 and delivering its first vehicle a month later, the fourth generation T-Series tractor has reached record levels of sales for the company, with a full order book. The resulting machine is a product of extensive communication with customers over a five-year period before and during development. Over 40,000 hours of testing in all conditions have realised Valtra's aims to produce a product that holds durability, high performance, low operating costs and driver comfort as paramount to meets its customers' needs.
The tractor is available in seven models ranging from 155 to 250hp from AGCO's reliable 6.6L and 7.4L power units with SCR only, optimised turbo, EcoPower, SigmaPower and many other features contributing towards excellent fuel efficiency, low emissions and productivity. Accompanying this are four transmission options to choose from to match every purpose and driver preference. The design of the tractor has revolved around creating a stylish, quiet and spacious environment with superior visibility, and driver comfort, ease of use, ergonomics and safety have been a top priority. The T-Series is also the only tractor to use AIRES+ pneumatic front axle suspensions providing unrivalled driving comfort.
Further indicating the success of the tractor is its receipt of the 'Machine of the Year' award, the most prestigious award in the industry, at the SIMA Show 2015. Recognising excellence in innovation, technology and total performance, Mikko Lehikoinen, Marketing Director at Valtra, said of the award: "This is an important recognition for Valtra and AGCO. We are overwhelmed by the positive customer feedback, which we have received – this just proves that Valtra really has listened to customer needs and we have hit a jackpot this time with our new T4 Series." The product also won the International Machinery Manufacturers Award for tractors at Cereals in June 2015, the same month that it delivered its 1000th T4 unit. Later in 2015, the company will be launching its new N-Series range, which the company hopes will replicate this success.
The way Valtra does business is summed up in its three-word promise: 'Your working machine.' By working closely with its customers across the world, the pioneering company is able to deliver the best, tailored solutions to its customer base and it is no surprise that it has secured such a reputable position in the market. Market conditions in the agricultural market on a global scale have been unfavourable and this has been reflected in the AGCO's recent performance, however with new products developed from the same commitment to customer demand continue to enter the market, Valtra looks set to respond well as soon as the market springs back into favour.
Valtra
Products: Tractor manufacturer
Sites: Two – Finland and Brazil