Value and excellent service seal the deal for N.A.L. Company
Norman A. Leibreich, grandfather to Andy Leibreich, President, founded N.A.L. Company (NAL) in southeast Ohio in 1972. Norman had been the VP of a paper company for some years when he decided to change direction and start a packaging business with his five sons. By 1976, the organization had expanded into the provision of laminating and lining services alongside Semper Exeter Paper Company (SEPC). This partnership introduced NAL to a vast range of specialty products and consumers, while setting the tone for how it would continue to operate through distribution sales channels and in external working relationships.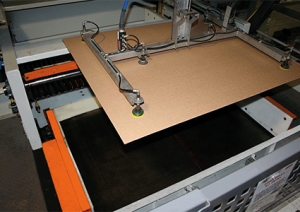 "NAL is now entering its third generation of family leadership in our 51st year," Andy begins. "Every member of the management team has worked here for at least 25 years and started out by sweeping and collecting offcuts from the production floor. That was one of my grandfather's key rulings; you must be able to operate the machinery better than your employees, and you can't manage anybody until you understand the operations better than everybody else.
"We are in the midst of a corporate headquarter transition into larger and more modern and consolidated premises. From here, we will be able to offer our staff and customers several comprehensive training programs.
"We have expanded into rewinding, chipboard, specialty services and corner protection, as well as numerous different conversion projects on behalf of the government, museums, and craft stores. We supply 100 percent recycled and recyclable packaging materials to industries such as automotive, food and beverage, printers, furniture, warehousers, fulfillment, and contract packagers
Capabilities and creativity
On account of the wealth of engineering expertise among its teams, NAL designs and builds its own machinery. Instead of relying on product specific machinery from manufacturers, which cost millions and provide specific functions, the business purchases technologies and modifies its components to cater to its own needs. Through minimal revisions, the equipment is then capable of running multiple different product lines, instead of just one.
"This expertise is also reflected in the opportunities we've had to innovate new product lines utilizing our extensive knowledge, such as our inhouse inventory program. It was initially developed to manage customer materials and has been adopted and expanded further throughout the company. Through QR-coding and labelling, the immediate data transfer from our forklifts to the operations team or customer portal has improved overall communications, reduced our carbon footprint by mass reduction in paperwork, improved forecasting models accuracy, and has streamlined our warehousing.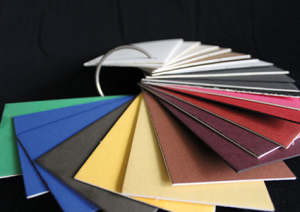 "An early example of our capabilities and creativity, was the instance that brought us closer to SEPC back in 1976. One of our customers requested an order of red, white, and blue corner boards, to celebrate the 200-year anniversary of the nation. When we reached out to SEPC to procure the raw materials, the SEPC team there was keen to get onboard and learn more about our capabilities. We've continued to grow alongside them ever since. Our relationship has been described as 'working and communicating with family' between our two companies.
"Another customer reached out to us looking for a solution that would remove the need for an employee to hold corner boards in place while pallets are being strapped," Andy continues. "Through this we developed our patented Corner Board Perforation Placement System (CPPS), which is a zero-cost add on for the consumer. It simply incorporates an ear flap which can be stuck in between the layers of stacked boxes to hold the board vertically in place along the corners of the packages. From both a safety and ergonomically driven perspective, the client was thrilled."
Agility and efficiency
Further considering the theme of effective partnerships, NAL has successfully negotiated positive outcomes to its supply chain issues. This is primarily due to its strong supplier relationships. "Our new approach is to spend additional time with our vendors and customers, so we can understand how to help one another to a greater extent.
"Our size is one of the strongest strings to NAL's bow," Andy concludes. "Our customer service reps are trained inhouse and help to streamline our processes. Our broad production capabilities and the agility with which we can act are two additional factors that keep us ahead of our competitors. We pride ourselves on being an efficient paperboard innovator and convertor in the packaging industry. Our flexibility and vast product capabilities create a strong profitable market for our company and fulfill our customer's needs.
"In terms of our people, we provide a competitive, yet supportive, workplace that includes corporate sharing programs, company paid medical benefits, and monthly/quarterly raffles. We constantly revise remuneration packages. In time, we will also implement further automation to remove the strenuous nature of work. We work to instill a feeling of success at the end of every day, week, month, and year, for every employee."