In safe hands
The products and services offered by VBG Truck Equipment – a division of VBG Group – provide its customers and users significant value in the form of increased personal safety, reliability and efficiency
Founded in January 1951 by former truck salesman and self-confessed traffic-safety enthusiast Herman Krefting, VBG Group is an international industrial group with more than 1600 employees in 18 countries. Today, the four divisions that make up the group – VBG Truck Equipment, Edscha Trailer Systems, Mobile Climate Control, and Ringfeder Power Transmission –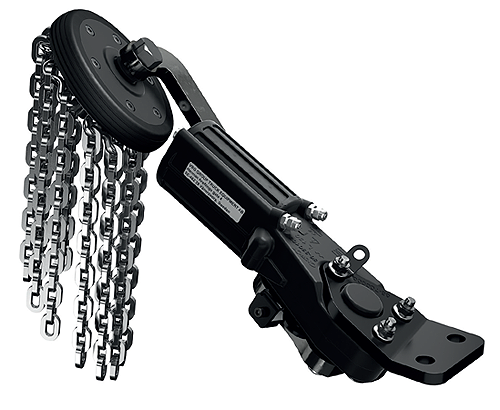 each hold a prominent, leading position in their respective niche markets. Each is responsible for developing, manufacturing and distributing products of exceptional quality and value, which are marketed and sold under strong, well-known brand names.
VBG Truck Equipment is a world leader in the manufacture and sale of drawbar couplings and truck equipment, such as drawbars, drawbeams and underrun protection. Its products are sold under two brands – VBG and Ringfeder – which together account for a market share of approximately 55 per cent. The division also holds a dominant position in the field of automatic tire chains through the Onspot brand. Though it has its base in the European market – with production and product development largely concentrated in Sweden – VBG Truck Equipment is today very much a global player, operating within the United States, South America, Australia and China through its own companies, retailers and distributors, and with sales in approximately 70 countries to date.
In 2018, the division celebrated a 10.1 per cent increase in year-on-year sales, with an EBITA margin of 19.1 per cent. As Executive Vice President of VBG Group and Division Manager at VBG Truck Equipment, Anders Erkén reveals, this trend very much continued in 2019. "Last year was another very good one for the division, growing by a further five per cent year-on-year," he says. "As a matter of fact, when we take this figure we see that our average rate of growth for the past five years stands at almost nine per cent."
Contributing factors behind this success have included favourable business conditions in several key markets, the timely expansion of the division's product range, and the subsequent winning of market share. "A great deal of what sets us apart as a business is our ability to innovate and to develop solutions and products that meet the latest trends, regulations and needs of our customers," Anders states. "Digitalisation, for instance, is a massively important trend right now, and we have spent the last few years focusing some of our efforts into digitalising our marketing and sales activities in order to strengthen our relationships with end users. A big part of this involved the upgrading of our websites, so as to make it easier for our customers to engage with the business, and to acquire all of the data and information on our products that they need.
"Digitalisation also continues to play a significant role in our product development as we strive towards having a more digitalised offering. This has been driven by our parent group's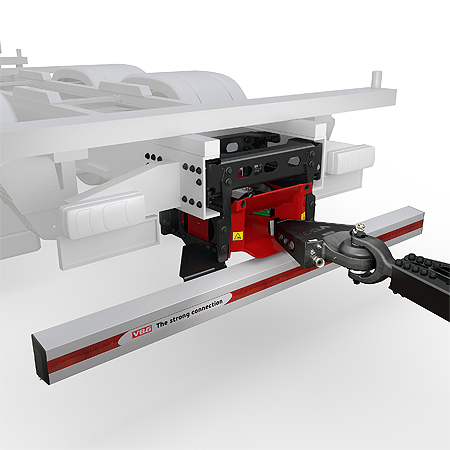 ongoing commitment towards reinvesting a significant percentage of our profits into our manufacturing capabilities. With this, we have been able to purchase state-of-the-art equipment and machinery that not only helps to create the latest, innovative products, but also remain a reliable provider of solutions that boast short lead times and impeccable performance."
Investment in product development, digitalisation and digital marketing during the course of 2018 and 2019 has certainly helped in strengthening the hold that VBG Truck Equipment has in its particular niche market segments. Indeed, it is the division's desire to develop ever-more functional solutions for the benefit of the end user that will be key to retaining profitable growth in the future.
Equally as important, will be the continued internationalisation of the division and its brands, as it targets growth markets outside of its classic core regions of Europe and North America. In 2018, it intensified its work in China following the signing of a distribution deal the previous year, and since then it has also established a firmer foot print in other countries. "A great example of our ongoing growth worldwide would be our efforts in Brazil, which is a market that we identified as having great potential for us several years ago," Anders reveals. "In 2019, in particular, we have made excellent progress here as it relates to our sales activities, and we believe that this will be a healthy market for VBG Truck Equipment for many years to come."
For Anders, there are a number of ongoing and developing trends that bode well for the continued growth of the division. These include the positive momentum that e-commerce businesses are still enjoying, and the generally agreed view that goods volumes across the world's major economies will grow further still in 2020 and beyond. "While it is not a certainty that we will again see growth rates of between five and ten per cent this year, we are confident that that the upward trajectory that we have been on in recent years will remain consistent, and that we stand in good stead to capitalise on the numerous opportunities this will present VBG Truck Equipment around the world," he concludes..
VBG Group – VBG Truck Equipment
Products: Coupling equipment for trucks and automatic tyre chains