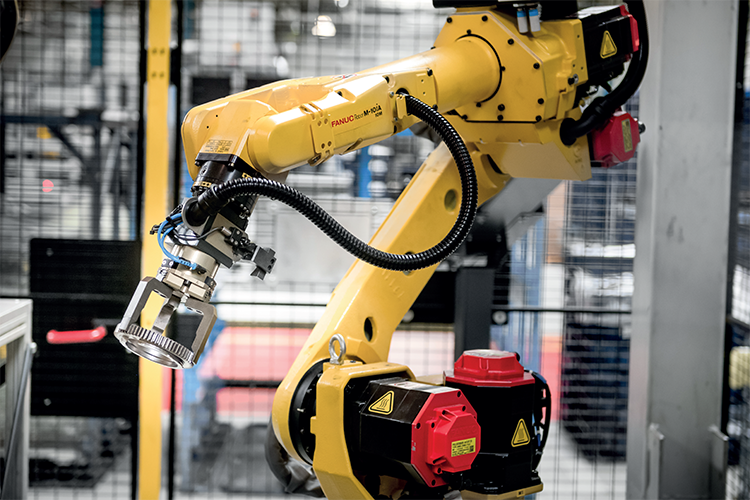 Future thinking
Almost 50 years since being founded, VCST continues to lead the manufacturing industry with its innovative and data-driven solutions
As a world-class automotive supplier of high-tech machined components for powertrain and brake components, VCST is known for its passionate people and forward thinking. Since early 2000, the company has shifted toward automated operations and since 2018 towards electrification projects, working hard to become a front-runner for reliable and sustainable solutions. With numerous bespoke components, and an impressive portfolio of mechanical achievements under its belt, the company leads the way toward industry 4.0, and a new era for automotive engineering.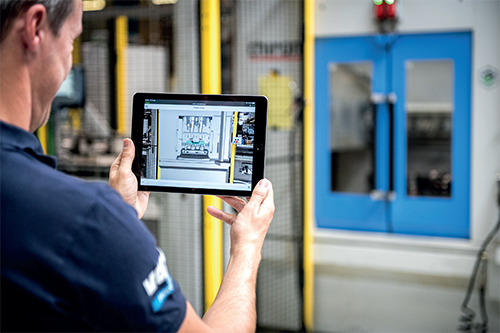 VCST is a company with a long and celebrated history, as Eddy Van Steyvoort, the company's Chief Executive Officer, reveals: "The company began 50 years ago, as a Daf production organization. Later on, it became part of Volvo cars, and since 1993 – as VCST – has been an independent supplier of high-tech mechanical components for the automotive industry. Our headquarters and first plant are located in VCST, Sint-Truiden, Belgium. Over the last two decades we have grown towards becoming a world-wide automotive supplier, and since 2016 we have been owned by the Belgian BMT group. Our parent company has five divisions and is active in aero, glass moulds, industry, railway and automotive components representing 29 plants worldwide with more than 5300 people working for BMT in three different continents with a consolidated turnover of move €600 million."
Having grown and evolved year on year, VCST can now provide turnkey solutions to customers seeking mechanical parts for a range of applications. "Our process covers the entire value chain, from product development, to research, innovation and prototyping, process development, production incl. heat treatment and aftersales for EOM's and Tier 1's serving parts for cars, trucks, on-road and off-road vehicles."
Turning towards local manufacturing and distribution has become a company-wide policy while keeping VCST's corporate team managed on a global scale, related to core competencies like engineering, product development and processing. Using these processes, the company has developed parts for cutting-edge technologies supporting NVH requirements and E-drive systems.
"There has been a tremendous shift in the market since 2015, going from internal combustion engines to electrification systems. It was a very rapid transition, and with that technology shift we have also seen a rise in automation and digitalization. We have been quick to recognize these changes and diversify our offering in response, so that we can support customers in creating innovative and effective pieces of equipment."
It is clear that VCST is a business driven by its people. The company's team of experts ensure that it remains at the cutting-edge of manufacturing research and development, as Eddy enthuses: "Our business uses a lot of high-tech components that are critical for our customers. Engineering capabilities at BMT involve around 400 engineers of which more than 100 are based solely in automotive. They are the main differentiators of our business with about 60 percent of our engineers green-belt trained and a portion of black-belt as well.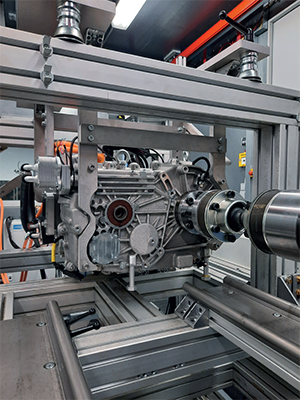 "These extra-curricular activities hone skills such as dedication, decisiveness and determination. These attributes are useful when managing a significant market shift, as VCST currently is. We see trends at different speeds across the world. That means we have to be agile, and react to things as they happen, region by region. To support more local engineering capabilities a shift to de-localize engineering capabilities has been accomplished."
In recent years, the manufacturing industry, like many others, has become increasingly driven by data and technology. VCST continues to set the standard for innovation on this front, as Eddy affirms: "To support all these changes in the market we developed the plan to incorporate Lean Six Sigma into all of our operations and implement this to the maximum extent.
"Automation has also been an important part of this shift. Not only in Europe, but across our operation, we have implemented new processes and technologies that have worked to reduce the company's reliance on labor and secure its operations. We have also integrated some digital elements to our operation, in preparation for industry 4.0. I started with this initiative four years ago, when we developed a course of action that would refine our scope, and allow us to make better use of data technology. These systems will be fully implemented in our new Belgian facility in 2022, and in the months to come the roll out towards the others plants will be launched.
"Connecting machines, tools, materials and people through connected systems is key in this transition. The data which is then generated is even more crucial to improve the overall performance. The ultimate goal is to extend this approach into the whole supply chain from customers to suppliers in an end-to-end scope. Data analytics which leads to improvement and predictability is the next challenge to improve to the next level. In cooperation with universities, a system was implemented to improve the predictability of NVH in the gear-grinding operation."
Staying one step ahead has spelled success for VCST for nearly five decades, and so it comes as no surprise that the company has big plans for the future. "We have a strategic plan for the years to come which drives us towards a worldwide company based upon digitalization of all facilities, to support the switch from ICE towards electrification, and position sustainability as a priority in our strategic direction," Eddy concludes.
VCST
https://vcst.com/
Services: Industrial manufacturing for automotive and aerospace