Always in motion
Celebrating its 25th anniversary this year, VELOX has cemented its position as the leading pan-European distributor of chemical raw material specialities, with the company regularly winning many distribution contracts with supreme principals and customers all over the continent
Visionaries by nature, Bernard Goursaud and Max Schlenzig decided to disrupt the European landscape of sales and marketing companies for speciality chemicals and plastics in the early 1990s. The two of them had already amassed years of international experience, and their objective was to advance a new concept for chemicals distribution. This is how VELOX came into being in 1993, characterised by its strong focus on maintaining and fostering strong partnerships with raw material providers, as well as a continuous expansion of its sales and distribution network across the continent.
Twenty-five years after its establishment, VELOX operates 21 offices in Europe, whose activity is co-ordinated by the company's head office in Hamburg. Having formerly started with the opening of sales offices in Western Europe, in countries such as Italy, the Benelux, France, Spain, and the UK, the new millennium saw the company expand to the east with the foundation of local offices in the newly-joined EU member states of Poland, Hungary, and the Czech Republic in 2004. During the same year, VELOX also established a presence in Turkey.
2013 was another milestone year for the business, as it initiated the joint venture VELOX China with its Chinese partner Shanghai Brightfield Co. Ltd with the aim to intensify relationships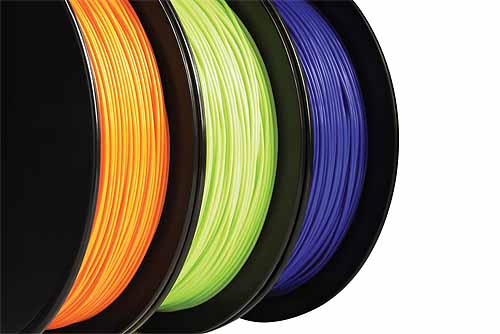 with local business partners and scout for Chinese raw material specialities for distribution in Europe and North America. VELOX China provides complete packages of materials for a highly comprehensive range of specialist applications and also offers combined shipments to minimise costs for its customers. In addition to this, by making the most of its long-standing co-operation with its Chinese providers, the venture is able to sell at competitive prices. To round off its proposition, VELOX China runs a specialist warehouse in Shanghai that enables the customers to benefit from a secure, reliable, efficient, and flexible storage service.
VELOX's business activities are divided into four divisions: Plastics, Composites, Additives, and Paints & Coatings/CASE. The company's main operations, such as Sales and Market Development, Marketing, Technical Services, Purchasing, Inventory Planning, and Order Processing are all applied within these four departments. Over the years, VELOX has developed a broad portfolio of plastics products, including engineering polymers, medical polymers, transparent polymers, as well as purge compounds, bio-based plastics, and products based on recycled materials. In 2017, the organisation launched PrimeTec® – its own brand for custom-made and application-specific technical plastics solutions for a wide range of applications. The service caters for a variety of needs a client may have; be it smart modifications of existing formulations or adaptations for individual applications in small quantities, alternatives to existing high-specific products, or a completely new solution not yet available on the market. The company has also just recently started to enter the 3D market with the distribution of product ranges such as Skyplete, offered by one of its long-term partners SK Chemicals Co., Ltd. "3D printing or additive manufacturing (AM) has become indispensable for design and manufacturing in different industries," says François Minec, General Manager at VELOX.
Primarily serving industries such as transportation, building and construction, marine, tanks and vessels, and chemical protection, the Composites division at VELOX boasts technical expertise and support on a European level. The portfolio includes professional sampling services, in-house gel-coat production, one-stop shop concept, and a full range of specialties for the advanced composite market. More than 1000 products make up the composite portfolio, most notably thermoset matrix, glass and carbon reinforcements, organic peroxides, core materials, specific fillers and additives, solvents, ancillaries and equipment.
On the Additives side of the business, VELOX offers antimicrobials, functional fillers, flame retardants, processing aids, impact modifiers, and coupling agents, whereas the CASE (Coatings, Adhesives, Sealants, Elastomers) department delivers informed technical advice and creates customised solutions for the paint and coatings, adhesives, construction, and rubber processing industries.
As a company that operates primarily through exclusive distribution partnerships, VELOX continues to work hard to establish hearty, long-term business relationships with robust partners. A good example for this value is Asahi Kasei as a partner for over 20 years. "We are delighted to present a wide range of innovative specialties together with our longstanding partners," says François. As a result, the past couple of years have brought new significant contracts for the business. The latest of which came into effect on July 1st, 2018, when VELOX was appointed by the American chemical company Ashland as its new main composites distributor for France. The agreement covers the distribution of all Ashland unsaturated polyester resin, gel coat, low-profile additives products, and epoxy vinyl ester resins.
Earlier this year, VELOX announced the beginning of a co-operation with Solvay – a leading global supplier of specialty polymers, based in Brussels. Under the agreement, VELOX distributes the healthcare grades of Ixef® PARA, a special polyacrylamide containing 50 per cent glass fibres and best-suited for the development of medical devices as single-use surgical tools. François states: "With Ixef® PARA we have added a unique product to our medical plastics portfolio, complementing our existing wide range of speciality products." The company was entrusted with the distribution of the product, due to its experience in the medical and pharmaceutical plastics market in Europe, and the versatile and sustainable network it has cultivated.
For the 25 years of its existence, VELOX has stayed true to its principles of offering fast, flexible, reliable service, establishing long-term partnerships and providing high-quality raw material specialities. Ultimately, creating true added value for both customers and principals by helping them choose the right material for their specific application, with technical assistance and engineering support from a very early design stage is also relevant. It continues to enlarge its geographical footprint, such as in Russia, where VELOX opened its first sales branch in 2017, thus strengthening its position in Eastern Europe. In parallel with the business' growing number of offices, the tally of customers continues to pile up, too, as it became evident from some of the recent contracts the company has won. The Latin word velox means swift or rapid and it is plain to see that VELOX is developing in a way, which most accurately reflects its name.
VELOX GmbH
Services: Distributor of chemical raw material specialities