A drive to diversify
From its beginnings in 1895 in a small Scottish factory, Victoria PLC has risen to become a leading manufacturer and distributor of flooring products, with operations across the UK, Europe and Australia
If there is one word that accurately describes the last five years for Victoria PLC it is 'diversification'. Spurred on by the vision of its majority shareholder and Executive Chairman Geoff Wilding, the group has embarked on a programme of targeted acquisitions that complement its reputation as being a successful international manufacturer, supplier and distributor of contemporary carpets, carpet tiles and other floorcoverings.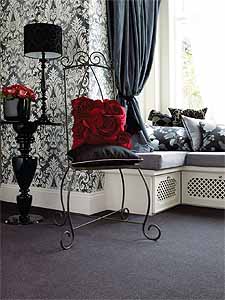 "One of the first things Geoff identified when he stepped into the business was the need to expand our production capabilities in order to meet growing demand," explains Group Chief Executive Officer, Philippe Hamers. "The process of responding to this challenge began in 2014 with the acquisition of UK carpet manufacturer Abingdon Flooring Limited and its wholly owned subsidiaries. This pattern of acquisitions would then continue into 2015 and beyond as we purchased a number of businesses that we identified as having strong synergies with our own ambitions."
These purchases included the Whitestone Weavers group of UK companies, Australian carpet manufacturer Quest Carpets, and the UK's leading manufacturer of carpet underlay Interfloor Group Limited in 2015. One year later, it completed the acquisition of the business assets of UK underlay manufacturer Ezi Floor, before then bringing Dunlop Flooring, one of Australia's foremost underlay and hard flooring specialists, into the fold in 2017. Most recently, it has also taken great strides into the European ceramic flooring market with the acquisition of both the Italian manufacturer Ceramiche Serra and the Spanish company Keraben Grupo.
The aforementioned developments encapsulate Victoria PLC's evolution into becoming what it refers to as a 'dynamic flooring company'. "What we are striving towards is an operation that essentially has three core strands, or legs if you will," Philippe continues. "The first of these covers soft flooring, the second hard flooring such as ceramics and the third centres on luxury vinyl tile (LVT) and hardwood flooring products. In the latter field, we are presently sourcing possible brands to help us feed that pipeline, which in turn will help Victoria PLC to add to its own 'one-stop-shop' concept and the service proposition we offer to our customers.
"This concept will be further strengthened as we regroup our activities under one platform, called the 'My Manufacturing Platform', which will be based in Wales at the former Abingdon facility. It is also here where we are re-positioning all of our testing and finishing activities, which will include the construction of a new finishing line to beef up our production capacity."
Developing synergies between Victoria PLC's different brands and business segments has been vital to its success and to the smooth transition of business purchases into the group's structure. These synergies flow all the way from the manufacturing process through to the distribution of finished products. "We have worked hard in recent times to engineer lean manufacturing techniques and adopt shared best practices that help to make us as competitive as possible," Philippe states. "These best practices include working towards a dedicated objective list of reasonable targets, being committed to the ongoing training and development of our people up to NVQ level, eliminating wastage from our production processes and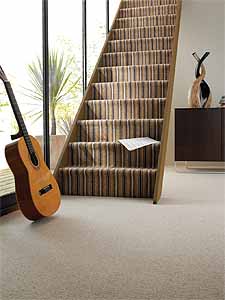 lowering our environmental footprint."
Philippe is aware however that, while manufacturing excellence is of huge importance, in order to reach new heights as a business this must be paired with high-end distribution capabilities. It is this understanding that has seen Victoria PLC invest heavily in this area of the business, with a new distribution centre located in the north of London due to begin operations in June 2018. It is through this centre that the group plans to offer guaranteed 24 or 48-hour delivery of its products, depending on its customer's location.
In talking to Philippe, it quickly becomes clear that Victoria PLC has constructed two distinct pathways to achieving growth. "The first of these paths relates to organic growth and we have performed very well here, recording growth of up to ten per cent in recent years by hammering home our commitment to service," he says. "The second path involves our well-documented acquisition programme, and so long as we continue to develop these two paths we believe that we can achieve considerable further growth in the coming years."
As part of its immediate plans to capitalise on these growth opportunities the group is presently examining options both within the UK and in continental Europe. "On the continent, the trend towards hard flooring, namely ceramics and hardwood, continues to dominate and in order to seize upon this we will be examining the possibility of further targeted acquisitions in the months ahead," Philippe adds. "Meanwhile, in the UK we will also be screening the market for potential options to complete the synergies that we have been establishing and build further on our service proposition."
The group is also excited to be moving forward with the evolution of its logistics offering, with early stage plans to follow up on the opening of its new North London distribution centre with a similar platform in the North of England. "The strategies we have in place help to highlight Victoria PLC's agility and the core capabilities of the group," Philippe concludes. "Together we like to think of ourselves as a team of entrepreneurs, who are committed to product development and able to make quick, proactive decisions to further the growth of the group. This mentality has helped us to expand and evolve fantastically over the last five years and we are convinced that a whole host of opportunities await us."
Victoria PLC
Products: Innovative flooring products