Vishay Precision Group Canada (KELK)
Working precisely
With a vision to be the leading provider of sensors for rolling mills, KELK has a laser-like focus to be experts in precision, quality, and service for the steel and aluminum industries
Recently, KELK has taken a great leap in its industry with the introduction of turnkey closed-loop crop optimization systems that improve yields and reduce scrap for steel manufacturers. 'Cropping' is the process by which rolled steel bars have their head and tail cut so they can be safely rolled through the finishing stands. Considered the most complex product to date supplied by KELK, the new KELK solution integrates several key technologies including a crop imaging system, laser velocimeters, hot metal detector and a crop shear controller. With almost 150 crop optimization systems installed in steel mills worldwide, KELK products are known for delivering highest levels of precision in the process of cutting the head and tail of the bars rolled into sheet metal.
According to George Oprea, Company President, with KELK systems, customers can save money from the first cut, which can accumulate to millions of dollars in yearly savings. "One of our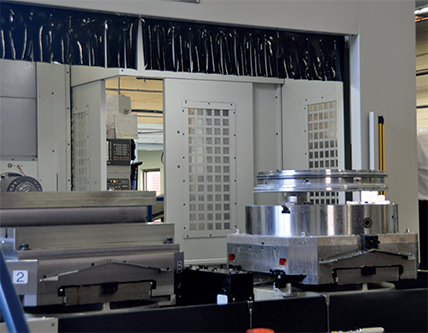 crop optimization systems paid for itself in terms of cost savings in less than a month. This is what we call an efficient, accurate and reliable system," he says.
Founded in 1953, George Kelk Corp specializes in the design and manufacture of state-of-the-art sensors that are used mainly in steel and aluminum rolling mills and mining applications. The company joined publically held Vishay Precision Group (VPG) in 2013 as Vishay Precision Group Canada. "We have over 100 dedicated employees, many with multinational backgrounds and many who have worked for KELK for decades. This helps differentiate us from our competitors, and, above that, helps us serve geographically diverse markets, with around 98 percent of our sales outside of Canada," explains Oprea.
KELK provides two major product offerings: strain gage-based technologies, which are used for roll force measurement and tension measurement systems, and optical sensors that measure precisely width, speed and acceleration, and detect the position of the bar, strip, and section products in rolling mills. "By combining a number of KELK optical sensors and using the KELK-developed crop shear control software, we are able to help our customers improve yields through the precise trimming of transfer bar in hot strip mills," he adds.
Competitive edge
According to Oprea, a key factor that enables KELK to deliver its market-leading solutions is its investments in manufacturing technology and processes. "We operate a double palette CNC horizontal machining center, a double palette vertical machining center, two single table vertical machining centers, one vertical CNC lathe and one double spindle horizontal turning center. There are also a couple of conventional machines as well," says Oprea.
Since KELK's products are used by steel producers in some of the harshest manufacturing environments on the planet, more than 70 percent of its sales are for products supplied with an industry-leading fiveyear warranty, which the company refers to as 'Rollmax'. "If our products are installed according to agreed-upon specifications with the customer, then they will be repaired or replaced for the next five years after installation, regardless of what created the damages. They could be dropped from a crane, by accident, while being moved from one place to another, for example, and KELK will repair or replace them at no cost to the customer. Such a warranty is unique in our industry," Oprea details.
Two of the most recently acquired machining centers by KELK are double palette, and in many cases can be operated in a 'lights off' mode to finish the job unattended during the night, similar to the capability of the company's turning center. From Oprea's experience, customers are under substantial cost and competitive pressures, which makes this level of manufacturing capability a necessity. "Competitive cost structure in manufacturing and faster production lead-time are key to keep winning and growing in this market, and we are very well positioned to supply our products with very competitive prices for many years to come," he states.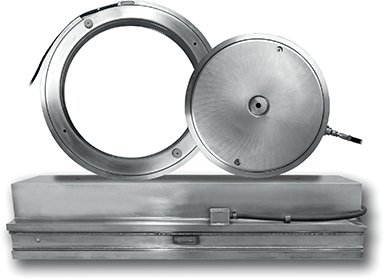 Factors for success
In terms of its supply chain, KELK also developed successful relationships with a variety of suppliers, from providers of forgings and premachined blocks, to the electronic components distributors. According to Oprea, what makes the supplier relationships so successful is good communication and mutual respect for each part's interests. "One of the factors contributing to KELK's success as a business is the reliability of our major suppliers. Having materials at the requested times, with minimal delays and at reasonable prices provides us with the means to satisfy our own customer's needs," he points out.
Along with its suppliers, other key factors driving the company's growth and success includes the existence of a large installed base of KELK load cells, tensiometers and optical systems at existing customers. This generates a stable and solid revenue stream through orders for new projects but also for spare parts. Additionally, the company invests intensively in new product development in its optical system business, which has become new growth engine. This, Oprea claims, is reflective of the strategic focus of KELK and its parent company, VPG, to deliver products with the highest reliability and accuracy in the industry.
Of course, these go hand-in-hand with its dedicated and hardworking employees. "Our employees are so very committed and do not change jobs often. The longest employee still working at KELK has more than 35 continuous working years at KELK, while the record holder has been working in our company for 49 continuous years."
One element of its long-term growth strategy is to continue to grow and cultivate its markets geographically. KELK is looking to expand its borders in India's market at least threefold, while maintaining solid growth in China and exploring new applications in mining and casting. In order to facilitate this process, Oprea notes that the business is investing in new products in the optical area, increasing in-house production capabilities to be more competitive in cost and production lead-time, horizontal growth, and expanding product line-ups in both up and downstream. With these plans in place, the future for the VPG Canada (KELK) looks bright.
Vishay Precision Group Canada (KELK)
www.KELK.com
Services: Sensors for Steel and Aluminum Rolling Mills