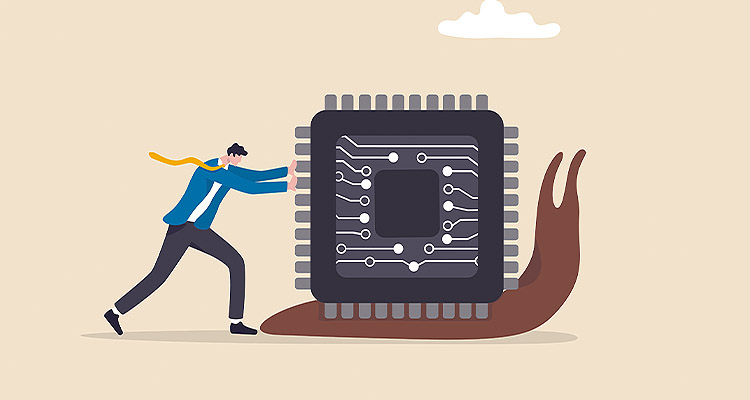 Visibility is the tipping point in navigating supply chain issues By Subba Rao 
Continuing supply chain issues in 2023 is still important news worldwide. With existing and new geopolitical conflicts, inflationary pressures and the recessionary environment, climate change weather events still causing global supply chains and shipments to slow, it is reminiscent of the supply chain crisis which led to shortages that affected consumer patterns and heavily attributed to inflation concerns globally.  
An important example of the global supply chain issues, is the ongoing global chip shortage that hit manufacturers worldwide due to different events, with the snowball effect of the Covid-19 pandemic being the primary reason for accelerating the lack of chips.  
This ongoing chip shortage has cost many sectors money, as the production of certain products has been severely hampered by the issues which the deficiencies have caused. The Society of Motor Manufacturers and Traders reported that supply chain issues had subdued the UK's new car market to 1.61m units in 2022 – a -2.0 percent fall on pandemic-afflicted 2021.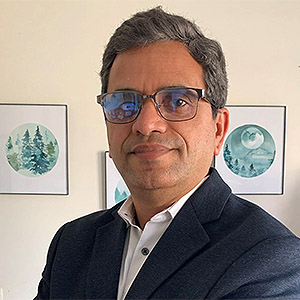 As shortages continue, disruptions to supply are affecting consumers and businesses around the world, and these supply chain issues have the potential to continue to damage the reputation and lessen the revenue of a company if it is unable to fulfil the consumer demands it has promised due to a lack of inventory, and the overall cost burden impacting their bottom line. 
The Sony PlayStation is a great example of how this crisis has affected sales. Sony reported that they were only able to sell 11.5 million consoles last year, down from a previous estimate of 14.8 million. The chip shortage has meant that many businesses have had to downsize their manufacturing operations as companies such as Sony cannot produce the number of products needed. 
As a Frost & Sullivan whitepaper shows, in the modern world, engaging experiences with customers is vital to all manufacturers, and uncommunicated delays and significant reprioritization have the potential to lure a customer to a competitor. Like Sony's case, it could mean significant revenue getting lost due to this chip shortage – and this is the time when every penny counts. A business can make sure that the supply chain is as resilient and stable as possible through supply chain visibility as it is the best component to ensure that 'things' run smoothly. 
Tackling the disjointed supply chain problem  
The challenges on supply chains stem from the fact that nowadays, too many organizations rely upon disjointed supply chain processes running on multiple homegrown, outdated and siloed systems. This is in tandem with several manual processes that don't work well with each other, from demand planning to supply network risk management to limiting source and finished goods inventory control, visibility, and timely deliveries to customers.  
To fix disjointed supply chain processes, organizations need end-to-end visibility across the whole supply network, from supply planning and sourcing to manufacturing through logistics and final delivery to the end customer. Additionally, they need transparency to finance, sales and customer support processes to increase agility in understanding cost/pricing implications on customer experience realities. Technology can provide visibility into products and assets across the extended supply network, allowing manufacturers to immediately act on disruptions, such as letting the customer know a delay is likely to arise for a more interactive collaboration.  
However, establishing visibility is just the first step; once in place, software integration platforms can act as the connective tissue that bridges data silos between sales channels and back-office applications across the diverse supply network. Bridging silos and making end-to-end data chains accessible, with a digital experience per user where needed across a company, leads to more effective and agile engagement across the entire supply chain process. By having full transparency of the data, with fully automated processes, businesses can see the full impact of the delay, how the late arrival will affect all the links in their network and finally, their customer, meaning manufacturers can implement purchasing strategies, alternative sourcing options, cost implications and measures to improve decision-making, planning and forecasting.  
How can organizations use visibility to help them through this crisis? 
The process involves unifying incongruent legacy and core systems that deliver value, transforming manual processes into automated workflows, enabling rich and engaging user experiences and aggregating data. One of these solutions is an all-in-one low-code application development platform, to help connect with disparate systems via Data Integration, empower domain experts to visually build applications, automating processes with workflows, and derive actionable insights in multi-experience ways within organizational processes and across ecosystems of suppliers and their network.  
Once disconnected processes are connected using intelligent process automation and valuable insights are delivered when and where needed in multi-experience ways, businesses will start realizing the efficiency of supply chain processes (supplier segmentation, capacity planning, network & risk management, demand planning, procurement, schedules). Full transparency and visibility are the first steps; from there, organizations need to use insights to drive next-gen systems strategies, manage disruptions and implement the systems to drive comprehensive supply chain management strategies – that enrich core processes with advanced AI/ML models.    
For a list of the sources used in this article, please contact the editor. 
Subba Rao is Director, Industrial Manufacturing Cloud at Mendix, a Siemens Business. Mendix, the low-code engine of the Siemens Xcelerator platform, is quickly becoming the application development platform of choice to drive the enterprise digital landscape. Mendix's industry-leading low-code platform, dedicated partner network, and extensive marketplace support advanced technology solutions that boost engagement, streamline operations, and relieve IT logjams.