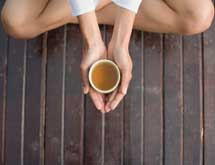 For nearly 65 years, Vital Health Foods has made the wellbeing of others its primary focus. Based in Cape Town, South Africa, the company specializes in natural foods, supplements and several flavors of teas.Founder Jack Grieve started the company in 1947 in Wellington, South Africa, making it the first health foods firm in South Africa. Today, Vital says it is the largest in Africa, and remains family owned and managed with George Grieve as its managing director.
"The company employs more than 300 people, a large majority of whom [have] been with the company for more than 15 years," Vital says. "Our working environment nurtures long-term team building, trust and loyalty towards the company and its brands."
From its beginning, Vital says it has been the market leader in the South African health foods industry.
"Today, Vital Health Foods has numerous international trading partners and clients, as well as prestigious worldwide trademarks under its control," it says. "Vital currently exports to more than 20 countries worldwide, including countries in Western and Eastern Europe, the Far East, the Middle East, North America, Australia and Africa."
Committed to Quality
To ensure quality, Vital manufactures its products according to international pharmaceutical standards. "The Vital factory and laboratory is audited locally by the Medicines Control Council and internationally by the Therapeutic Goods Administration," the company says.
Additionally, its team of pharmacists, chemists, scientists and dieticians formulate its products. "Vital Health Foods is committed to set and improve manufacturing standards within the nutritional supplement industry," the company says.
Being Green
Vital has not let green initiatives pass it by. For instance, the company has replaced all of its florescent bulbs with energy efficient LEDs and compact florescent bulbs. "This equates to a saving in excess of 6,000 Kw/hr [kilowatts per hour] per month," the company says.
Vital also has installed a solar-powered geyser, which warms water for its laboratory. "What's more, we've in­stalled a system which reduces the electricity load used in our factory," the company says. "This system involves power factor correction, stabilizing harmonics and balancing voltages.
"In other words, we've made energy usage more efficient by reducing the power load required by machinery to run," it says. "Since this electric flow system has been installed, we've had a 14 percent saving on energy."
Vital also operates with water system heating that is energy efficient and utilizes the heat generated from its air compressors. "In fact, Vital Health Foods is the first company in the Western Cape to purchase and install the machine that has this heat-harnessing power," it says. "We thus literally recycle energy."
The company also has painted the roof of its facility with Thermoshield paint, which is designed to reflect and repel heat and sunlight.
"It forms a barrier against the sun with millions of hollow ceramic beads clustered together, forming 'air pockets,'" Vital Health Foods says. "The beads tolerate heat for up to three hours and then heat is transferred to the beads below."
According to Maintenance Manager Peter Tremlett, the use of the paint has paid off.
"Since painting our roof with Thermoshield, we have recorded a significant reduction in the roof space temperature, which translates into a reduction in usage of air conditioning throughout the facility," he said in a statement.
"When we compare general electrical consumption in April 2010 to consumption in the same month last year, it shows a decline of 36,000 [Kw/hr], resulting in a saving in ex­cess of [23,000 rands]."