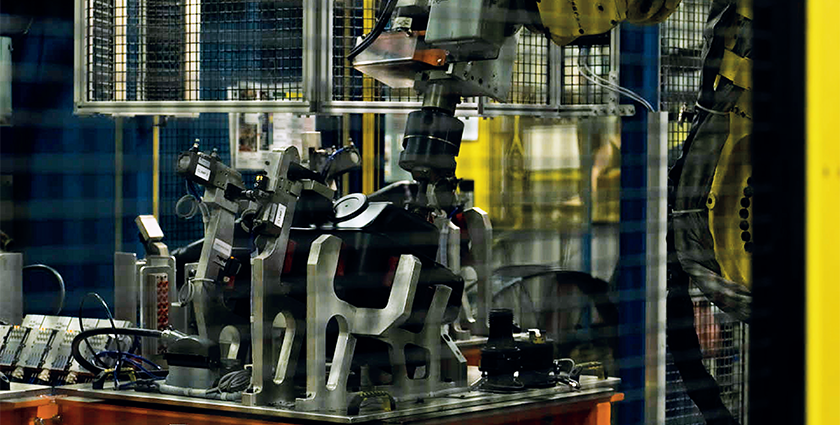 Driving global expansion
A Leader in the Powersports, Marine, and Lawn and Garden markets, Walbro LLC, expands once more with a determination to remain a manufacturing front-runner for the engine management and fuel systems sector
Established over 70 years ago, Walbro LLC (Walbro) began in Fenton, Michigan, as a specialist in carburetors for mobile engines. The company's continued success allowed for expansions into Mexico and Arizona, and, following this, a joint venture was then formed with a company in Japan, which served as a passage for the business to move across international borders.
Now, Walbro operates globally from its headquarters in Tucson, with additional manufacturing locations in Thailand and China. Throughout these expansions, the business has become an expert in manufacturing carburetors, electronic fuel injection systems, ignition systems, fuel tanks and pumps, valves and fuel storage, and distribution systems, as well as offering value-added machining, electronics and assembly capabilities.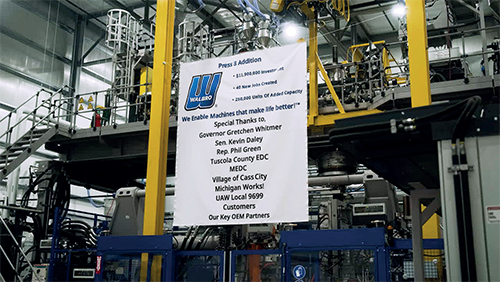 Manufacturing Today speaks with Mike Coyle, Walbro's Fuel Systems President, as well as Chris Quick and David Fuelleman, who serve as the EVP and General Manager respectively, about Walbro's recent developments, and its plans for continuous improvement. "We have the company organized into three business units to service an array of customers," begins Mike. "First, we have the engine management business unit, which makes carburetors and coils for small engines. Then we have the fuel systems business, and finally, we have our Aftermarket products, through which we sell spare parts," he shares. Although its primary focus is Powersports, the company provides fuel systems to just about any customer in the industry.
Walbro has established a reputation built on trust and reliability, which has garnered it a client base that ranges from Husqvarna to Suzuki. However, according to Mike, what has truly driven Walbro's success is its team's effort of combining superior quality and technical expertise in the field. "Our team are always looking to the future to see what is around the corner, and make sure we keep ahead of the curve to offer our customers industry-leading solutions. At present, we are in the middle of a significant shift in our market, as the use of gasoline applications continues to decrease. We started about ten years ago on some of our smaller products, such as the handheld lawn and garden tools, but we have made some significant developments to expand this range that I am very excited about," shares Mike.
Another noteworthy development was the launch of the company's latest state-of-the-art multilayer blow molding machine, whereby it can supply larger capacity fuel systems. In May 2022, the business hosted a ribbon cutting ceremony to unveil the latest expansion in its Cass City, Michigan manufacturing facility. The location is now home to the largest investment of automated lines that Walbro has made for its fuel systems business to date.
To complement its technological investments, the business also places a massive emphasis on its people, and while Walbro is proud to be a leader in manufacturing, it takes great pride in developing strong partnerships with its customers and employees. "What I think is really unique about us is our customer partnerships and their associated global footprints, and they are continuously expanding. Quite often, this feeds directly into the innovation of our product ranges, and allows us to take our products and move with them, which has opened up a selection of opportunities for us," shares Chris.
Tying in with this, Chris elaborates on an example in which the partnership with an internationally recognized customer has recently provided exciting opportunities for Walbro. "We have recently launched a full fuel assembly production line with a world leading motorcycle company, and they are using those designs both in the US and in Thailand. We can support and supply our customer in all locations with our capabilities. This has been a big win for us, and the growth opportunities available with this added customer as a partner are endless, and we are very excited about that," says Chris.
David shares that with partnerships like this, the team is ready to take their capabilities to the next level. "We are looking at our next generation of fuel systems that will replace the current outdated ones, and positioning our core competencies and abilities to make sure we have a sustainable future. We are also advancing technology developments, so we can go to customers with presentations on how to keep up with regulations, and what we will be offering to help overcome any of their challenges," says David.
All three gentlemen agree that Walbro is particularly excited about the next generation of employees coming into the company, and the wealth of knowledge and expertise they will bring with them. This intake of new engineering minds, will drive innovation in the future. "We have a culture that values employee growth and contribution. For this reason, employees stay with us for a long time and we don't see the turnover common in other industries", says Mike. "In fact, I just saw someone the other day celebrating 52 years with us, which is absolutely amazing," says Chris.
Prior to the pandemic, one aspect of Chris's job that he thoroughly enjoyed was being able to travel between the company's various locations, and meet with the teams that make up the Walbro business. "Each step in our global footprint is distinctly unique. The culture in our Thailand plant couldn't be more different from Michigan's. Although one might think that having a network this wide is challenging, the diversity is actually incredibly rewarding.
"We have worked through so many supply chain challenges, and our team deserves huge praise for the way they have navigated the last two years according to their region. They pivoted in excellent time to find alternative materials and suppliers, and this speaks into why a global operation has worked in our favor. We can lean on other regions to grab materials and learn about international solutions and how we can apply them to the rest of the world," shares Chris.
David continues sharing his sentiments on the company culture. He says that Walbro feels like working in a small family-owned company, and that is true regardless of where an office or manufacturing plant is located. "Everybody knows everyone, and our people are so focused. As the leadership team, we want to give people the opportunity to expand with in experience, and move up in their careers. For example, one of my superintendents started as an operator, then he became a mold technician, then a senior technician and now he holds a highly respected title. We have loads of stories like that in which we help the team push themselves, and I think that is a neat culture to work in."
Our conversation then draws to a close on plans for the future. Although the business has already come so far, neither of the three leaders intend on slowing down. Mike has instigated a strategic ten-year plan that will include an array of technologies being introduced into Walbro's operations, as well as further expansions. "What will sustain us into the future is our traditional markets, but we are very keen to innovate solutions for fuel injection to reduce emissions, and extend operating time. It's no surprise that fuel injection has been used in cars since the mid-80s, but it is so expensive and it is not viable for smaller engines.
"The Walbro engineers have developed a solution for those small engines that is basically the same cost as a carburetor. We can put that on a small engine, and achieve the same benefit as fuel injection, so that has been in the works for probably about five years now, and we are keen to see that take off as a bridge towards more sustainable options.
"Beyond that, we are looking at where we can provide the best value in a full range of alternative energy solutions that will include hydrogen combustion, hydrogen fuel cells, and electronic controls. There is a lot of potential in that regard to stay ahead of the transition, and make sure we are there for our customers when they need us," says Mike. There is no doubt that new and exciting opportunities lie ahead for Walbro, and all three gentlemen concur that massive achievements will follow suit. With its strong, resilient and motivated team, continued success is definitely on the horizon.
Walbro, LLC
https://www.walbro.com/
Services: Engine management and fuel systems manufacturer