An entheusiastic approach
Home fragrancing company Wax Lyrical is continuing to enjoy the sweet smell of success thanks to a focus on lean manufacturing and ongoing investment in both machinery and employees
Originally established by the Williams family in 1980 when they saw potential in the home fragrancing market while working as hotelier and restaurateurs, Wax Lyrical has changed hands and faced financial difficulties over the years before it was acquired and rebranded by Mike Armstead in 2006. Renamed Wax Lyrical in 2010, the company has become a true success story for British manufacturing following a strategic decision to manufacture 95 per cent of its products in-house. Indeed, it is in the scenic Lake District that Wax Lyrical's team of 130 skilled and dedicated employees strive to produce and market more than 15 million high quality products to its global customer base through independent control over issues such as flexibility and quality. "We supply to 42 countries and 35 per cent of our sales come from exports," confirms Joanne Barber, Managing Director at Wax Lyrical.
Perfecting its innovative and unique products in Ulverston, Cumbria, the company collaborates with the best fragrance houses in Europe to ensure customers receive true to life fragrances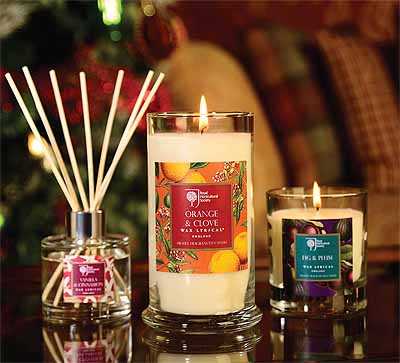 that come from the purest and finest ingredients. Offering customers a range of candles, reed diffusers, room mists, scented sachets and refresher oils from its own Wax Lyrical collections, the company's products all emphasise its commitment to the best ingredients and materials, stunning designs and bold fragrances. Furthermore, the company has partnered with five prestigious brands, the Royal Horticultural Society, Jelly Belly, Fired Earth, Julie Dodsworth and Churchill China (UK) Limited Hidden World; by manufacturing these products under license, the company has further strengthened its appeal to a broad range of consumer groups.
Although Wax Lyrical has significantly improved its services and the level of quality of its products since 2006, the company refuses to become complacent and has instead continued to invest in both machinery and its employees since last appearing in Manufacturing Today Europe in March 2015. "Historically our manufacturing was in different locations, however in June 2015 we completed the relocation of our manufacturing operations into one hall. Following this development, we began to look into lean manufacturing training, which covers lean manufacturing simulation and the TIM WOOD (transport, inventory, movement, waiting and delays, over production, over processing and defects) seven wastes in manufacturing; we have also focused on some 5S (sort, straighten, shine, standardise and sustain) exercises. These exercises have really helped to improve the mindset of our employees with regards to manufacturing," explains Joanne.
On top of this, the company has also enjoyed a positive seven months of passing accreditations and assessments. As the first home fragrance factory to be awarded the British Retail Consortium (BRC) quality approval in 2009, Wax Lyrical has continued to earn this approval every year, with 2015 being no different. "We are proud to be awarded the BRC quality approval 71for the seventh year running; additionally, we have been successfully accredited for the SEMTA 4 Pillar audit, which covers labour, health and safety, environment and business practices and were awarded a bronze accreditation for being Investors in People," enthuses Joanne.
Indeed, alongside these improvements in production, the company is also proud to offer opportunities for development to its employees; a strength that was recently highlighted by the BBC during the pre-election in early 2015. "As part of the pre-election BBC Breakfast was visiting UK manufacturing companies and we were delighted to welcome them on site. The production people interviewed some of our employees, most notably an employee who has been with us for 30 years and was being trained on a new piece of kit at the time. They also interviewed a member of staff who came into the company on a temp contract five years ago before moving into production and progressing into a laboratory where he is now doing further training," says Joanne.
"Furthermore, following our relocation and lean manufacturing training we have been looking into cross-skilling and up-skilling our labour force, a strategic decision that has been made easier by the fact everyone is now in one area. We definitely believe in investing in our people and growing our own, which in turn helps Wax Lyrical to produce high quality products. About 40 per cent of our staff have been with us for more than ten years, so this is clearly an ethos that truly works for both us and our employees," she adds.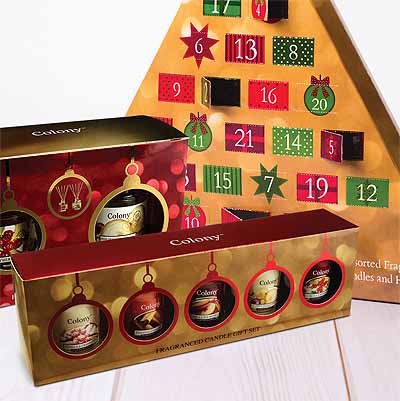 Alongside investing in its people, Wax Lyrical has further strengthened its focus on efficiency with investments in machinery that enhances how the company wicks as well as the cooling process. "We have changed some of our automatic wicking operations, which has enabled us to improve production rates and the quality of the product. This is the same with the cooling process; these investments have not only enhanced quality but also increased capacity during production. We are very much focused on driving efficiencies in manufacturing to ensure we remain competitive and this trend is certain to continue during the first quarter of 2016. For example, during this time period we have set out automation plans for tealight packing and have some new labelers that will be brought into production; these will allow us to label more efficiently and give us versatility on shapes and sizes that will enable us to put more labels into a product," explains Joanne.
With preparations set for the first quarter of 2016, Wax Lyrical's attentions are now turning to the festive season, with a number of products developed and launched this year. "We have launched our first candle advent calendar as well as gift sets for the 12 days of Christmas," highlights Joanne. "These have been well-received by the market and were developed from the principles we have learnt from lean manufacturing, such as how we approach packing gift sets in our factory and so on, so it was a very exciting launch that has been received positively."
As the home fragrance market continues to grow, Wax Lyrical has enhanced its production capabilities and developed its product range to ensure it is ready for the influx of demand. "Having completed this part of our investment programme, we are continuing with our strategic vision of being a one-stop-shop for home fragrance. We expect a five per cent increase in growth in comparison to last year due to market developments, however, as a UK manufacturer we are able to respond quickly to these changes and work quickly in servicing our customers needs," concludes Joanne.
Wax Lyrical
Products/Services: Luxury scented candles, reed diffusers and private label collections