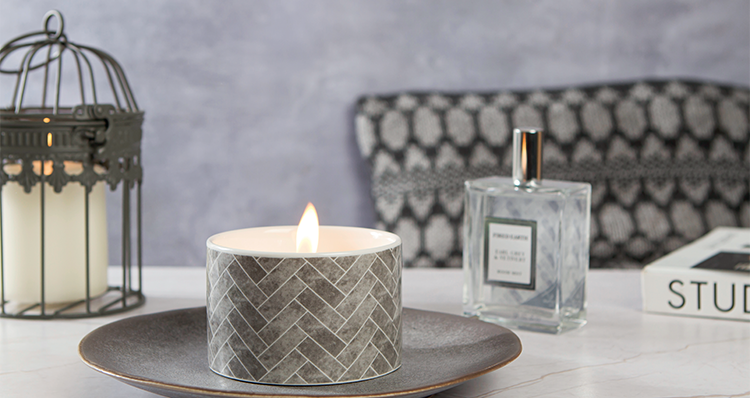 Burning bright
After rapidly expanding its portfolio to support the NHS during the Covid-19 pandemic, Wax Lyrical began a new chapter with its state-of-the-art manufacturing facilities, and extended ranges of fragranced hand wash, lotion, no-rinse cleanser and more
From its beginnings as a one-man candle shop in rural England, Wax Lyrical has grown into an international operation spanning four decades. The company has been producing designing and manufacturing in England since 1990, and, having been acquired by the Portmeirion Company in 2016, now exports its products to 46 countries around the world.
The Wax Lyrical international operations can be found in a small Cumbrian village, Lindal-in-Furness, surrounded by the Lake District, an UNESCO World Heritage Site. As the company's Chief Executive Officer, Jacqui Gale puts it: "We are a local employer, but we have a global attitude." Manufacturing millions of candles a year, the company's dedicated team of developers and manufacturers work hard to realize its international ambitions. "We have a very talented team of people who are very passionate about what they do," adds Jacqui.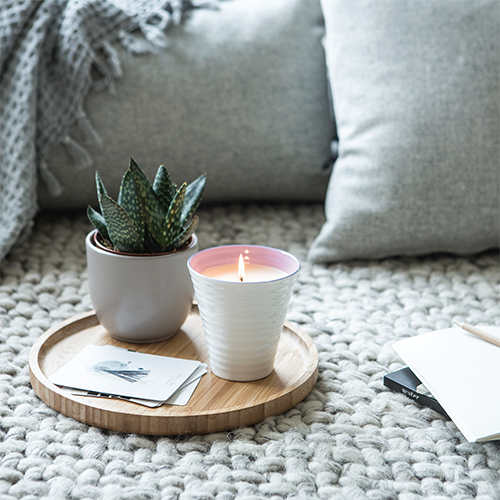 Since beginning operations, Wax Lyrical has grown exponentially, and become a major manufacturer of candles, reed diffusers, and now hand and body care products. Making sure to develop and manufacture the best products has always been a priority for Wax Lyrical, as Jacqui states: "Our story is about innovation, our people, the environment, and quality British-made products. Our mission is to be one of the most renowned and desired life brands available, and we know we inspire people through our fragrances."
New era
The company's key vision keeps it focused on quality and service. "Our mission involves inspiring people by making their homes more fragrant and inviting," says Jacqui. "People have a connection with our products, and relate them with the feelings of inspiration and peace they inspire. Great quality is important to us, as it backs up that mission."
Jacqui adds: "Our focus is very much on development and research, which is headed by Dr Will Lock from our state-of-the-art laboratory. Will has been with us for quite a few years in a critical role both in terms of creating the perfect combination of desirable ingredients and ensuring we are compliant, or often exceeding, safety regulations in multiple different jurisdictions. All our products are produced in the UK and we are very proud of the terrific relationships we have with our UK supply chain."
This simple dedication to making the lives of its customers smell a little sweeter has spelled success for Wax Lyrical since the 1980s. In honor of the company's 40th anniversary, Wax Lyrical's team had begun gearing up for a rebrand, until the Covid-19 pandemic threatened those plans. "In 2020, we had a close look at everything and reengineered all our products. I joined the company in 2019 and at that time our focus was on repositioning the brand, and working out what we do best as a group," explains Jacqui.
"We were ready to launch in 2020, and then, as you well know, the Covid-19 outbreak began. What ended up happening was that we were called by the NHS, and asked if we could produce some hand sanitizer for them. They knew we manufactured products which contained alcohol and that we were used to working with it, so it made sense for them to reach out. Of course, we said yes. We needed to create a formula that met our global standards, and when we requested some time for this the NHS came back and said that they needed the product straight away.
"They made contact on the 18th of March, and by the 28th of March we had been through all of the necessary testing processes and begun manufacturing. It was because of our laboratory and manufacturing facilities that we were able to convert all of our lines to make hand sanitizer in that time," she continues.
Having made such an impressive turnaround, the company demonstrated its capacity for adaptation and expanded its product range overnight. "We had created facilities within our existing operation, but it wasn't really fit for long-term purpose, so the group decided to invest a further £1.7 million into extending our current facilities in liquid products, so that we could be producing hand wash, hand lotion, hand sanitizer, and all sorts of different things," reveals Jacqui.
With an extensive range of delicious-smelling hand washes, moisturizers and sanitizers, Wax Lyrical has certainly entered a new era. Determined not to lose sight of the company's history, Jacqui and her team have also been focusing on bringing its original products, candles and diffusers, to the forefront of Wax Lyrical's future.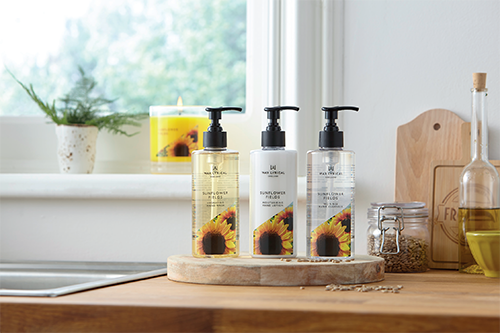 "If I go back to our core, we primarily make and sell candles and diffusers. The wax side of our business actually started when the creators of Wax Lyrical, who were hoteliers, saw a gap in the market for a decent pillar candle. The first thing they did was purchase a machine that made pillar candles, and then Wax Lyrical grew from there.
"What we don't want to do is lose our heritage, so it's not the case that because we have developed this whole new manufacturing space for liquid product, we will stop producing candles and diffusers," Jacqui asserts.
"We continually strive to make our products even more sustainable, innovating with our work, including for example, two of the ranges that we are planning to launch next year will contain coconut wax instead of paraffin wax, which involves a different manufacturing process altogether. We are constantly innovating and moving forward based on the knowledge we have acquired. We can develop in a different category, but also in our own category," she continues.
Sustainability focus
Wax Lyrical's luxurious new range of coconut wax candles is just one element of its expansive sustainability drive. As Jacqui confirms: "Sustainability is a wider mission for the business going forward. We are currently discussing how we are going to meet our targets, and what we want Wax Lyrical to stand for.
"As a company, we will continue to find alternative energy solutions and raw materials. In addition, the new pumps that we are using are 100 percent recyclable. Everything we develop from now on has to have that whole sustainability focus; that might mean new machinery, or it might mean new ways of working."
The search for more sustainable alternatives also extends into Wax Lyrical's manufacturing process. "In terms of manufacturing, it's not as simple as just saying you want wax. Our wax comes as a liquid at the moment, and certain other kinds of wax do not come as liquid, so that would mean a completely different process for our team in the factory. We are constantly looking at all these manufacturing processes and updating them to meet our goals for the future.
"We have taken other steps toward reducing our carbon footprint, such as powering our energy with an onsite wind turbine and recycling our water in manufacturing. We are also reducing our use of plastics by 50 percent year on year, so we are quite clear on what we want to do in terms of sustainability," discusses Jacqui.
Supporting the company's sustainability mission, as well as all its other successes, is its dedicated team of industry professionals. "We have recently been accredited with Platinum standard for Investors in People, and I think that reflects how important our teams are to the business. I would say we are very inclusive, and one of the things 2020 did was give us a real sense of renewed purpose," says Jacqui.
"We have a really talented group of people. The ones who come to Wax Lyrical definitely have a passion and a drive for the business. We have lots of people who have been in the industry a long time, and others who are just coming in, so we are obviously doing something right to attract such great employees," she enthuses.
Now highly accredited by Investors in People and ISO, Wax Lyrical seeks to consolidate its success over the coming months and years. "I think in the short-term we are focused on making sure we maintain our place within the market place," affirms Jacqui.
"Growing our operation would be my key focus for the next few years. We have really future-proofed where we are right now, so now we need to prioritize making sure we have strong plans in place, which can facilitate international and domestic growth.
"We have a really great team and I believe their resilience and dedication will help us continue to grow," she concludes.
Wax Lyrical
www.waxlyrical.com
Products: Fragranced candles, reed diffusers, hand and body care products