The beauty of innovation
Led by its pioneering divisions, Weckerle Machines and Weckerle Cosmetics, Weckerle is a globally successful player within the colour cosmetics industry
Originating in the early 20th century, the global cosmetics market has skyrocketed over the course of the last century, reaching a point where it was judged as being worth as much as $460 billion in 2014. With this figure projected to reach $675 billion by 2020, it is clear that the industry shows no sign of slowing down, thus providing enormous opportunities for the many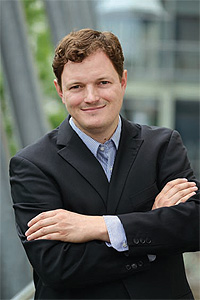 companies that exist within it.
One such player is Weckerle, a successful, global entity within the colour cosmetics sector, that operates across two key business divisions, Weckerle Machines and Weckerle Cosmetics. The former was responsible for the introduction of the world's first fully automated lipstick moulding machine, which helped it become the leading manufacturer of filling machines in the early 1970's. Within ten years its machines were in use across the globe and remain so to this day.
Weckerle Cosmetics Eislingen, which took its present form following the acquisition of the production site of Dr. Scheller Cosmetics in 2009, specialises in customised decorative cosmetics, skin care and oral care, which it produces via its three business divisions, Contract Manufacturing, Premium Cosmetics and durodont. The Contract Manufacturing division serves national and international brands within the beauty and healthcare industry with a product range that includes mascara, eye liner, eye shadow, primer, foundation, lip gloss, lipsticks and nail polish, as well as a number of skincare products, such as moisturisers, hand creams and body lotions.
Founded in 1993 as a retail partner for major brands, Premium Cosmetics became a Weckerle Group subsidiary in 2009. Since then it hasproduced decorative cosmetics and skincare products for discounters, drugstores and fashion labels. Lastly, the durodont brand has been in existence for over 60 years, with the company durodont GmbH being founded by Weckerle in 2009. Its product range includes numerous types of toothpastes, enamel protection products, mouth sprays, polishing pastes and plaque dyes.
"What we are able to offer through the wider Weckerle Group makes us particularly unique within our industry," explains General Manager,Bernhard Starzer. "The history surrounding Weckerle Machines means that we have excellent connections throughout the entire cosmetics chain. This allows us to more easilyintroduce our innovative cosmetics products to market, pairing them with our highly sought-after machines to guarantee a universally high level of quality, whatever the product. This quality assurance is provided wherever in the world we are based, whether that be in Europe, the United States, South America or China, where we established an affiliate company in Hangzhou in 2009."
Innovation has always been at the heart of the business and every year the company has looked to bring new ideas and concepts to market. "With our lipstick filling machines, we have gone from offeringunits with a standard push out mould to incorporating various new technologies, such as blow out moulds and silicon moulds in order to diversify our capabilities and product offering," states fellow General Manager, Randolf Lehmann-Tolkmitt. "We have also introduced different filling techniques, for example those that allow for lipstick products with several colours and shades incorporated. We have recently added to this further with the development of a triple core function that allows three colours to be mixed into one lipstick. Our aim is to provide the new generation of consumers with the next big trends and products when it comes to lipsticks and cosmetics, which is why you will always find our employees working with new ingredients, new colours and pigments, and effects to create hundreds of new formulations every year."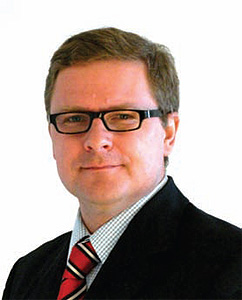 From a manufacturing perspective, the innovative minds of Weckerle's employees have also helped create a revolutionary new multi-stick filling system. Effectively this is a completely new magnetic transportation system, which also incorporates cooling technology to create and package the perfect lipstick. The new system is also notlimited to lipsticks in that it can also be adapted to fill mascara and lip gloss products. This is a completely new concept when it comes to filling systems and one with such a superior level of flexibility and efficiency that the company hopes it will become the new norm in the future.
An area in which the Weckerle Cosmetics Eislingen business has been making strong headway in recently has been the natural cosmetics segment. The division has more than 20 years of experience in developing products, including organic and vegan lines, certified by the likes of Natrue, BDIH, Ecocert and Cosmos. "We have definitely seen in recent years that customers, especially within Europe, have become more interested in what goes into the products they use," Randolf says. "By being able to provide this information, as well as the appropriate certificates from leading figures in the industry, our natural cosmetic products have increased in value to become an increasingly important area of our business."
While cost pressures and increased competition in the market remain challenges for the company, Bernhard and Randolf are buoyed by the fact that business across all of Weckerle's divisions and units remains strong and sustained. "Being the leading name when it comes to quality and innovation is the primary goal of the company and we will achieve this simply by being better today than we were yesterday, and better tomorrow than we are today," Bernhard adds.
"As part of our plan to further diversify and expand the business, we will continue to increase our efforts within our premium andnatural cosmetics, and our private label line," Randolf concludes. "Wesee a huge amount of future potential when it comes to private label products and we are ready to bring together our 50-plus years of experience and knowhow to ensure that it becomes a vital part of our business in the years to come."
Weckerle Companies
Products: Cosmetics and oral care