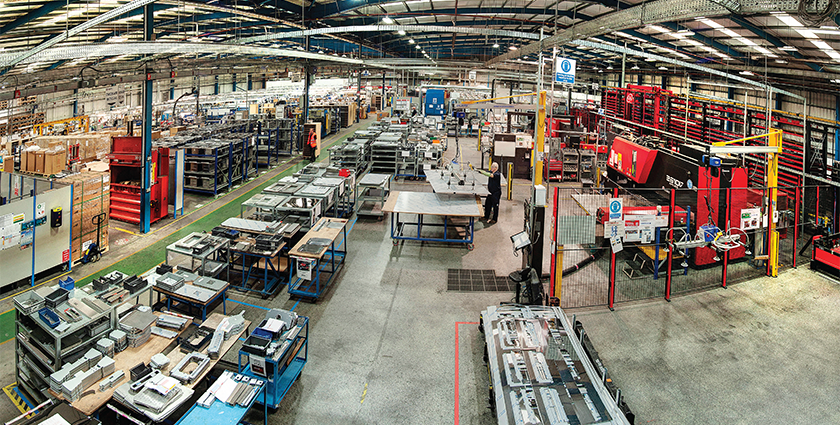 Connected cooking
As its acquisition by Ali Group enters the final stages, Welbilt explains why this is an exciting opportunity for the company, its customers, and its portfolio of leading brands
A number of leading brands make up the Welbilt portfolio. Headquartered out of New Port Richie, Florida, the international industrial conglomerate has established itself as a leader in the commercial food service industry, and the parent of a series of recognized industry product labels, including Frymaster®, Garland®, Convotherm®, Crem® and many more.
One such brand is Merrychef®. Falling under the umbrella of Welbilt's UK operations, the company has designed and manufactured accelerated cooking equipment since 1950, introducing kitchens and restaurants around the world to an entirely new method of cooking. It's a name that has ushered in a new era of rapid, on-demand ordering, creating ways to meet guests' growing appetite for fast and flavorful food – without ever having to sacrifice quality or consistency.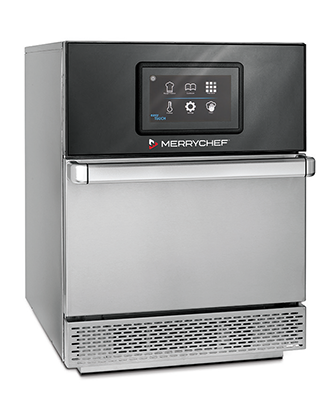 Today, the man behind Merrychef is Vice President and Managing Director Colin Lacey. "Although we're primarily based in the UK, we distribute globally in cooperation with Welbilt distribution centers," he explains. "We have a number of hubs that are located around the world, including in China, Germany, Spain, Singapore, and the US. We go to market effectively through the Welbilt network of distributors and service partners, working with somewhere in the region of 5000 global distributors."
It's been an exciting 12 months for Welbilt, and for Merrychef, following its pending acquisition by another industrial conglomerate, Ali Group. "The process is now almost complete, and is due to be finalized in the next couple of months, subject to final due diligence and regulatory approvals," Colin reveals. "Once done, Welbilt will become part of the Ali Group, in what will then become probably the biggest company within commercial catering and food service equipment manufacturing. It's yet another significant milestone."
For Colin, it's a perfect match. "Ali Group is very successful globally, albeit with a much higher presence in the EMEA region, and less so in the US," he tells us. "Welbilt is almost the exact opposite: about 70 percent of our global revenue traditionally comes from the US. A secondary factor is that while Ali Group has a greater number of brands than Welbilt, they're not present in a lot of the global quick service restaurant chains. Welbilt, meanwhile, has made that part of the industry its core focus.
"Our customers are always trying to do more with fewer suppliers," Colin continues. "One of the advantages of the acquisition is that it will give customers of both Welbilt and Ali Group access to more products. It's got all the ingredients to make it extremely successful, and we're just waiting in anticipation for everything to be confirmed."
In some particularly exciting news, Merrychef recently announced the launch of its new high speed oven product: Merrychef conneX®. Under development for close to three years, its initial release was delayed by the pandemic, but the hope is that it can now become an industry leader in connected kitchen goods. "conneX® represents the next generation of high-speed ovens from Merrychef," Colin confirms. "It's designed to be class leading in every aspect, in terms of cooking performance and energy efficiency.
"The product comes with built-in Wi-Fi and Ethernet connectively as standard," he indicates. "Making the equipment easy to use is critical, and so it also features the latest generation of touch screen controllers. This fits into Welbilt's broader strategy of creating what we call a 'common control platform'. That is, if you know how to use one piece of Welbilt equipment, you'll know how to use any other piece of equipment from the company. We want to create a singular user experience."
For an industry grappling with shortages, such innovations could prove revolutionary. "Finding people, training them, and retaining them, is a significant challenge within almost every industry," Colin comments. "By making the conneX® easier to integrate into a modern kitchen, it becomes easier to operate, use, and clean for the staff. On top of that, with so many of our clients innovating and regularly updating their menus, users can wirelessly upload completely new menus to their oven overnight. The next morning, all the operator has to do is press accept, and they'll find themselves with a whole new menu on the machine, with the icons, photos, and instructions they need."
The company has already made great strides in its mission to place environmental concerns at the forefront of its product development. "Sustainability has become more and more important as we move from the linear economy of take, make, use, and dump, to a more circular economy, centered around reusing and recycling," Colin insists. "As a company, we moved away from a lot of plastic components in the past, and now the majority of our oven components are constructed out of materials that can be reused.
"We've also invested in additional equipment in the factory, including an automated P1 Salvagnini bender, along with more efficient press brake equipment," he adds. "We have added a high efficiency powder coat painting facility and we have even done things like moving from nitrogen to air for cutting. Everything we do follows a Welbilt production system as a global standard. We're currently exploring whether we can utilize our 100,000-square-foot roof in Sheffield for solar energy, and will be installing EV charging on-site for our customers and staff. We're trying to be as responsible as we can be, making steady improvements year-on-year."
Like many businesses, it's been a tumultuous couple of years for Welbilt, as the company grappled with the impact and disruption following the Covid-19 pandemic. "We clearly had to adapt very quickly when the short, sharp shock happened in 2020," Colin admits. "People were concerned, and we implemented best practice measures: improving ventilation, additional sanitation, and installing plastic screens throughout the factory. Since then, we've deployed a hybrid model, in keeping with a lot of other industries, in which people can work from home where it makes sense to do so."
The last couple of years have been extremely successful for the company, and for Merrychef in particular. "Our products suit the ways our customers had to adapt to the pandemic," Colin suggests, when questioned about this growth in popularity. "Speed of service became vital because people didn't want to be waiting in queues. We also saw the move to drive-thru, and having to deliver products rapidly. In hospitality, more people were collecting or ordering home deliveries. As the pandemic recedes those changes have become the new normal."
In fact, it's the landscape post–Covid-19 that has proved trickiest to navigate. "The current supply chain disruption, port congestion, and logistics issues are proving to be somewhat of a lasting legacy," Colin reflects. "Electronic and electrical components remain a huge challenge. What it's done is it's forced us to re-examine global supply chains, and look more closely at the potential for localization, changing sources, or dual sourcing."
Despite these challenges, Merrychef continues to grow its workforce adding more than 100 new recruits to its ranks within the last year alone. "People are our biggest and most precious asset," Colin says. "We're very fortunate in that we have lots of long serving members, but we've also reintroduced apprenticeships and some engineering internships, which is something we haven't done before, and which we see as a very good way of nurturing new talent. We're also fostering relationships with UK universities – both to give people practical experience in the commercial world, and also to identify new talent."
With a strong foundation, and a clear direction, the future at Merrychef is looking bright. "We have a plan, and we are executing against that plan," Colin confirms. "The business is growing at double digit rates, our customers love Merrychef and the benefits we bring. Our new conneX® range has been extremely well received so far, and we continue to invest in the business. I see this as just a continuous success story: if we keep delivering products that our customers want, if we make sure that we resolve supply chain issues and insure ourselves against disruption, then there is no reason for us not to continue to grow.
"We are very fortunate that Welbilt, as our parent company, is hugely supportive of Merrychef in terms of investment," he concludes. "I don't foresee any change with Ali Group. I am very optimistic for the future. We have lots of challenges, but there's nothing we can't overcome."
Welbilt
www.welbilt.uk
Services: Commercial food service design and manufacturing