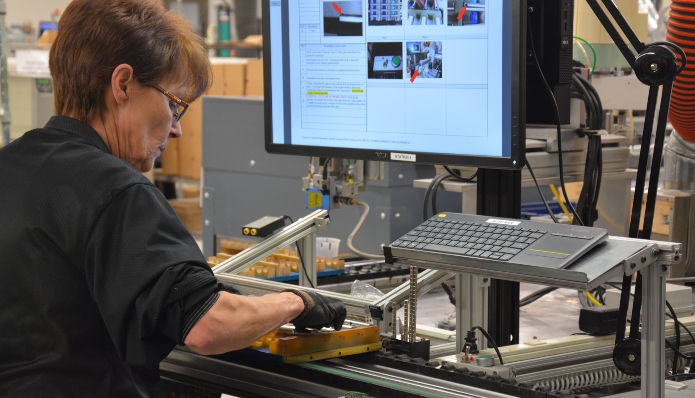 Wells Vehicle Electronics
Wells Vehicle Electronics focuses its service around its clients' needs.
For more than a century, Wells Vehicle Electronics has provided its clients with quality automotive components. But the real key to its longevity, President and COO Yoshi Ieda asserts, is the human factor behind those products. "The people here at Wells are very resilient, professional and dedicated," he declares.
Based in Fond du Lac, Wis., Wells manufactures more than 37,000 components for controlling ignition, fuel delivery, emissions and other applications. In addition, the firm is one of the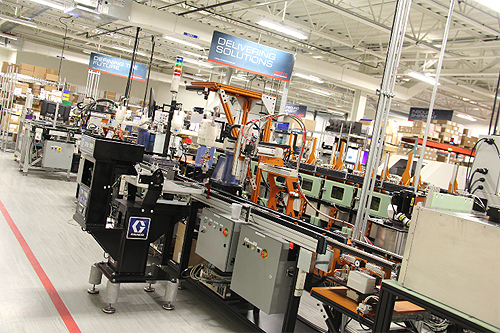 world's largest manufacturers of original equipment and replacement parts.
Wells' history goes back to 1903, when founder Robert Wells started it as a supplier of ignition coils to Ford Motor Co. for the Model T. But as the market grew, so did Wells, which refocused its business on supplying the automotive aftermarket.
Wells now operates as part of NGK SPARK PLUG CO. LTD., a manufacturer of spark plugs and sensors that started operations in 1936. Although the company had decades of success on its own, it needed a partner to serve the automotive aftermarket.
"The aftermarket is a much, much bigger pond," Ieda says, adding that Wells' experience in the sector it for 115 years made it invaluable. "That was the main motivation for the decision to merge." WellsInfo
Doing it Right
Today, Wells operates a highly automated manufacturing facility in Fond du Lac. "We have over 140 different automated robots and 110 automated vision systems," Senior Director of Operations Brian Aho says.
Quality also is a major focus for Wells, which conducts high-level inspections throughout its manufacturing process. In addition, "We are constantly checking the inspections that happened prior," he adds.
This ensures that Wells is operating in accordance with IATF 16949 and ISO 17025 standards. "The accreditations verify that we're doing the right thing and our customers trust us for that," Aho says.
Aftermarket Excellence
Wells serves the automotive aftermarket with ignition, emission and sensor products. Senior Director of Sales Pat Sommerfeld notes that its ignition line includes traditional caps and rotors, condensers, ignition modules, coils and electronic drivers of coils along with modern ignitions that are driven by the ECM.
On the emission side, "[We manufacture] all the components related to emissions on the vehicles to save our Earth," he says, adding that these include EGR systems and items such as PCV vales and vapor canisters.
Wells also offers approximately 10,000 sensor products, which include pressure, temperature and hall effect products. On the aftermarket side, Wells has a rich history of serving independent Warehouse distributor customers that belong to buying groups in North America.
These customers, he notes, belong to buying groups that have been around for more than 50 years. Wells is also part of Automotive Warehouse Distributor Association, an organization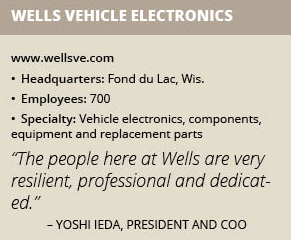 formed in 1947. Wells was the first manufacture member of AWDA.
Wells also caters to large national chains, including AutoZone Inc., Advance Auto Parts, The Pep Boys and O'Reilly Auto Parts, and specializes in getting parts to its clients efficiently. "We are here for you," Sommerfeld says. "We supply parts for broken cars and we strive to have that part in the right place for you."
Custom Quality
Wells' reach goes beyond the automotive aftermarket with its Wells Engineered Products group, the company's OE division. The division's director, Greg Burneske, explains that it designs and manufactures electronic modules and sensors for vehicle manufacturers and tier 1 OEMs in powersports, marine and heavy-duty markets.
Today, "We do a lot of electronic modules and sensors for motorcycles and ATVs," he describes, noting that the group also provides engine management components and other products that support a vehicle's power plant.
When clients approach Wells Engineered Products, they often have problems that can't be solved with off-the-shelf components. "Sometimes what they need just doesn't exist," Burneske says. "That's where we excel. We're willing to develop the product exactly as our customer needs it."
Wells Engineered Products solves its clients' problems through a consultative process. "We start with the customer requirements and it evolves from there to a cost-effective solution," he says, adding that the group is especially strong in developing cost-effective solutions for high-power applications.
"Our hybrid thick film ceramic circuits and our manufacturing automation allow us to build high-power modules in a way that are very cost effective," he says. "At the same time, [they] provide a lot of thermal conductivity to get the heat out of the package."
Going Strong
Ieda predicts a strong future for Wells as internal combustion (IC) engines will continue to be used for the next 50 to 100 years. "Although the media is saying that the IC engine will die, I don't think it's realistic," he says.
Aho adds that the company's array of sensors also will keep it strong. With automobiles that have more than 100, "We're well positioned," he says. "The future is really promising."
Burneske also believes Wells Engineered Products will continue to thrive, with the growth of ATVs and UTVs worldwide. However, "Motorcycles may be a little different story," he says, noting that the ridership is changing. "Smaller, faster and easier-to-ride bikes are where that's going."
Sommerfeld also sees shifts ahead for the automotive aftermarket, with the development of autonomous vehicles. "We're going to see some significant change in how they service the vehicle and from a manufacturing process," he predicts. "It's going to get more complicated."