West Pharmaceutical Services
A healthier world
Founded nearly a century ago in 1923, today West Pharmaceutical Services, Inc. (West) manufactures over 100 million components every day, totaling over 40 billion a year. From its 25 manufacturing sites operating in North and South America, Europe and Asia Pacific, more than 8000 team members pride themselves on the delivery of excellence, safety, and dependability in injection molding, highly automated contract manufacturing assembly, and finished packaging.
As a global business, West maintains extremely high standards of quality and reliability wherever its customers are located, and this is achieved via the 'West Business System', where cross-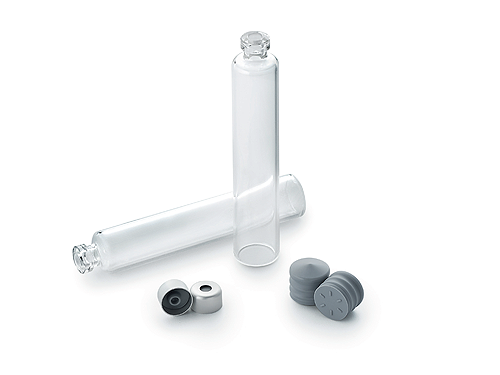 functional teams work towards having its activities aligned and focused on the customer. "We are all focused on our mission of improving patient lives," is how David Montecalvo, Senior Vice President, Chief Operations and Supply Chain Officer, aptly describes it. "We are positioned to serve as a global partner to our pharmaceutical and medical device customers wherever they manufacture their products. The ultimate goal is to implement efficient processes and utilize innovative approaches to meet and exceed our customers' requirements. Our objective is to drive the highest quality in the work that we do for our customers and ultimately the patients we serve."
Working in partnership
This focus on the customer is shared with careful attention to the patient – the ultimate end user of a West product. While the contents of a vial or injectable system may steal the limelight from the packaging itself, in fact these outer components are of critical importance to the successful storage and delivery of many lifesaving drugs and the vital role they play should not be underestimated. David continued with some more details about the range of systems that West creates, designs, manufactures, and delivers. "Within West's proprietary business, we produce products to serve our customers in the Biologics, Generics and Pharma market areas," he began. "Our elastomer and seals products, which are used in injectable packaging systems such as vials, help ensure drug compatibility and stability, while also supporting operational efficiency in the filling operation.
"We offer a range of High Value Products, such as Novapure® and FluroTec® which provide an effective barrier and stability for drug molecules while maintaining container closure integrity. We also provide syringe and cartridge components, including custom solutions for the specific needs of injectable drug applications. Our Analytical Services capabilities also provides our customers with expertise in particle analysis, container closure integrity, and performance in packaging and delivery systems among other methodologies. As a result of our understanding of our delivery systems and their compatibility with drug products, we can assist our customers in navigating the challenge that they have in the evolving regulatory landscape."
Daikyo Crystal Zenith® vials and cartridges are also part of the product line, and these are made of a proprietary material that provides higher performance than glass. It is break resistant and withstands cryogenic or ultra-low temperature environments.
"We also offer a range of devices used in both the hospital and in-home environments, including patient-centric wearable self-injection systems," he continued. "These devices are easy to use and can be combined with connected health technologies for delivering drugs directly to the patient."
Another essential element of West's Operations is West Contract Manufacturing services, which features six contract manufacturing locations, both in the US and Europe, and provides a single-source solution for customers from product conceptualization through to manufacturing and final packaging. "In support of our contract manufacturing customers, we partner to assist in the design and the development of the manufacturing processes for their device product. We often partner to implement higher levels of automation as a way to increase the output of high-quality devices, where high volume efficient manufacturing is needed and offer vertically integrated material capabilities such as advanced injection molding technologies," David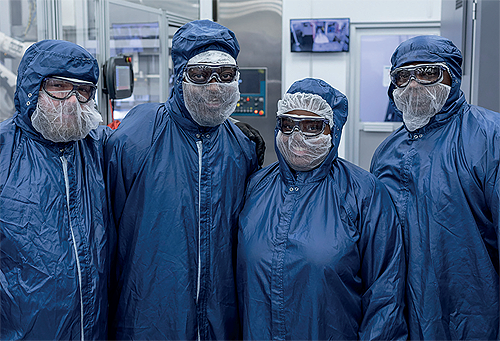 noted.
Single source solution
Closely linked to West's contract manufacturing expertise is the West Integrated Solutions Program, which in David's words "brings together our primary packaging, our device analytical testing, our regulatory, and then our contract manufacturing expertise into a single source solution for our customers." The Integrated Solutions Program is designed to help reduce risk, mitigate regulatory complexity and 'Simplify the Journey™' from molecule to market, and West is able to work with clients at any stage of their drug development life cycle across all injectable formats.
Vital role
Moving onto the Global Operations function at West, its strategies are focused across the key areas of manufacturing strategy, global supply chain, process excellence, global procurement, and advanced manufacturing engineering. "One of the goals of our manufacturing strategy is to optimize the global footprint of our facilities, including the development of our capabilities and core competencies to ensure that our manufacturing processes are creating competitive advantage in the marketplace and delivering the highest quality products, on time, with efficient lead times, all in a safe environment," said David.
"Our integrated global supply chain strategy facilitates a sustainable and efficient supply of products through optimizing the utilization of all our global manufacturing facilities and assets. This includes harmonization of our planning systems, driving market leading lead times, and an ability to efficiently scale when needed. We also offer redundancy of supply for customers who require risk mitigation by having multiple sites able to produce a product for them.
"Process excellence is another key focus area, which links to our integrated West Business System that I mentioned earlier – ensuring a customer-centered focus and efficient processes to meet and exceed the needs of our customers. At each of our global facilities we've implemented a lean daily management system, with common KPIs, and process improvement initiatives centered around value stream mapping, maturity modelling, Gembas, and lean kaizens which have become integral in our daily operations.
"We are always focusing on driving advanced manufacturing engineering," David added. "This core competency provides early stage design considerations for manufacturability, ensuring lean principles, automation, and digital manufactured environments are established within our global plants, with our goal of driving towards zero defects and optimizing lead times.
"During the last three years we have seen that implementing this overall program and strategic initiatives have improved our ability as a company to be in an effective position to support our customers, as we strive for year over year improvement in our operations performance in our key KPIs of safety, quality, service, and cost."
David noted how West's strategy has also proven essential during the Covid-19 pandemic, before shedding light on how the business itself is playing a vital role in the race to develop an effective vaccine to the virus. "We are receiving requests for containment solutions for the development of vaccines for Covid-19, and our product offering, FluroTec®, is preferred by most customers having proven to be compatible with a variety of drug molecules, particularly in the area of vaccines.
"We are already the critical supplier of coated stoppers and seals for many pharmaceutical companies who are working on vaccines for Covid-19. We have been approached by our customers because of our reputation for certainty of supply for their manufacturing plants which is derived from our global scale and our ability to flex our operations. These customers are seeking components to support the development work, clinical trials, and potentially post-approval launches, and we are committed to scaling the production to meet our clients' future volume requirements.
"We are also supplying primary packaging components for therapeutics used to treat Covid-19 patients. In addition, we are supplying critical components that are used in some of the diagnostic kit products that are being used to detect Covid-19."
The urgent demand for a Coronavirus vaccine places a considerable amount of extra pressure on West and its clients, and this can magnify the challenges that come with any new product development. "Communication with customers is crucial, so we listen carefully to their needs, which can range from the material component selection, the biocompatibility, and the component requirements for storage, right up to the delivery platform. Vaccine formulation is challenging and the compatibility of the vaccine with the vial including containment features as well as the injecting device is integral to ensuring an accurate and efficacious dose based on the viscosity and the volume to be delivered," David explained.
Improving patient lives
West is understandably proud to be part of the fight against Covid-19 and David described the West team's response as 'humbling'. "We've had two priorities at the outset. First to ensure the health and safety of all of our team members and second, to ensure we have our global plants executing and supplying product to our customers without interruption. Our team members have been outstanding and I am so proud of the high levels of engagement and a high sense of pride that exists in having the opportunity to significantly contribute to the health of our global patients in this Covid environment," he added.
From speaking to David, as he described the integrated systems that West has introduced and the innovative products that it manufactures, it was apparent that creativity and invention are two areas of focus at West.
"We strive to continuously innovate, not only to further develop our product and service offerings, but also to create disruptive opportunities," he confirmed. "We utilize an innovation process focused on the needs of patients and customers in seeking to understand the whole user experience. We also leverage rapid prototyping techniques and are constantly exploring new possibilities to accelerate our development times and allow our teams to learn an idea quickly and early.
"We have invested in several centers of excellence here in the U.S., in Europe, and in Asia Pacific as part of our evolving research and development strategy to support our global customers. Our global investment in R&D and innovation demonstrates our focus to deliver the most advanced packaging and delivery systems designed to meet our customers' growing demands."
As West approaches its 100th anniversary, David is confident in the long-term prospects of the injectable drug market and predicts new therapies in clinical trials to be predominantly injectable drugs, especially biologics and large molecules. "These sensitive drugs, particularly in the Biologics areas, require some of our highest value product components and delivery platforms," he said. "So, we will maintain our focus on the primary containment and delivery of injectable drugs. We will continue to scale our worldwide manufacturing footprint to meet future demand, while raising the bar on our industry leading quality and service levels, and we will operate more efficiently and open up opportunities to add more innovative products. Overall, we will always be guided by our mission and that is to provide products and therapies that improve patient lives."
West Pharmaceutical Services, Inc.
Products & Services: Leading manufacturer of packaging components and delivery systems for injectable drugs and healthcare products
www.westpharma.com