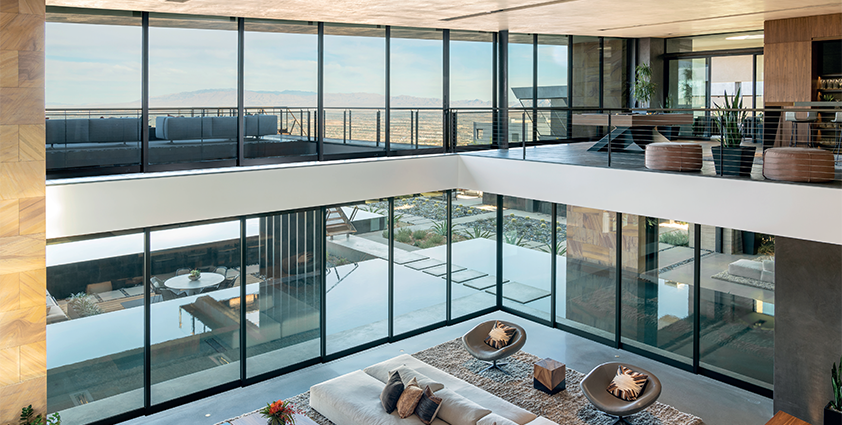 A window of opportunity and door to the future
In the last few years, Western Window Systems has gone from a strong presence in the wall windows market to one of the fastest growing custom window manufacturers in the United States
Powered by an ambitious business model, proprietary technology, and one of the most highly skilled manufacturing teams in the US, Western Window Systems manufactures beautiful moving glass walls and windows for a variety of customers in the custom-building industry. Since its acquisition by PGT Innovations in 2018, the company has entered an exciting new era and doubled its capacity in the last two years.
Western Window Systems' recent history has been transformative, as Mike Wothe, the company's current President, explains: "When I joined Western Window Systems in 2019, I was brought into the company to assist with sales and the after-purchase transition. I've been privileged to work with a deeply experienced team whose industry expertise has helped us focus on our core values of partnership, excellence and innovation."
Western Window Systems manufactures and distributes products across 36 states, with core distribution in Arizona, Texas, California, and Nevada. Despite a small dip in productivity as the result of Covid-19, the company continues to do incredibly well under its new management, as Mike discusses: "We found our stride in 2021, adjusting to tremendous increases as the market demands.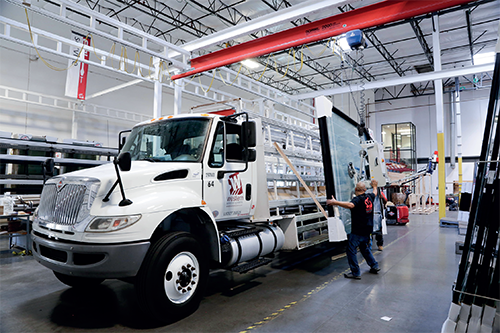 "We have been able to adapt to this growth through increased management engagement in our operations, a focus on continually improving quality and efficiency, and a strong desire to be a reliable, collaborative partner to our customers."
Guiding values
Since joining Western Window Systems, Mike and his team have bought a new workforce philosophy creating more cohesiveness, and made significant investments into its people, as he confirms: "We decided early on that we needed to overhaul the company's working culture. At the end of 2019, we had over 50 percent temporary workers, which can be a drain on the company's resources, and a non-effective way of working. We spent time finding the right people with manufacturing experience and a strong desire to learn, eliminating the need for temporary workers. Instead, we've focused on building a full-time team that wants to stay with us for the long term.
"Manufacturing can be a very demanding job, and especially in today's employment climate, it can be difficult to find and engage employees. We are able to train and retain such a skilled team because we are willing to pay a more competitive wage."
Alongside a renewed sense of community, Western Window Systems now boasts updated facilities, and an experienced team. "To support our plant, we have prioritized production planning. We manage a considerable supply chain, and with material shortages we continually work on the partnership with our suppliers to achieve our goals. We work to plan the entire process before anything hits the manufacturing floor, this allows us to focus on execution resulting in better quality, customer satisfaction, and overall staff engagement.
"Currently, with our increased sales, the manufacturing facility operates two shifts per day, five days a week. We have a manufacturing specialist in our procurement and a planning department to help execute each step as effectively as possible, as well as keeping the manufacturing team in close contact with managers.
"We are a 100 percent custom manufacturer, so even where we add automation, there's a craftsman aspect. There isn't a single unit that's been made since I've been here that wasn't custom, unique or entirely job specific. We work with a quick turnaround, usually manufacturing an order two days before shipping, so it is very important that we have the right facilities and people," Mike affirms.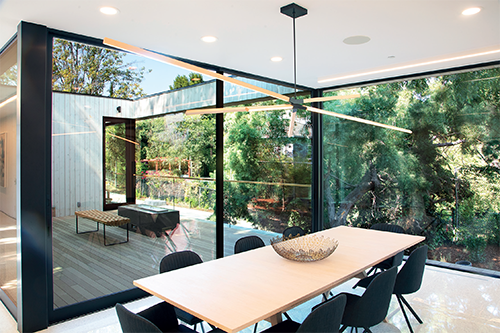 These major changes to the company's culture, facilities and operation would not have been possible without following a core set of guiding values: trust, discipline and focus. Mike reveals: "Our goal is to be a go-to partner for customers in the industry. We want to be synonymous with a high-quality, luxury product that delivers to our customers' needs. The previous working culture struggled for that, and we are very proud of the environment we have been able to currently create. It is important that we are able to trust each other within the facility, that means in terms of safety, but also in terms of checking that the product is sturdy, reliable and to order. To ensure that trust, we need discipline and focus.
"These core values have been successful in bringing together our sales and operation teams. We had to expand capacity by 100 percent to match the level of demand. To do that we focused on quality leadership, engagement from the shop floor up, and cultivating team members who understand Western Window Systems and its potential."
Growth trajectory
Having a strong focus on shared goals and togetherness was instrumental to the company's success during the early days of Covid-19. "It is no secret that the pandemic had a significant effect on everyone, and, I can tell you, those were some of the toughest days of my career. I have been in the glass industry since 1987, and there were some days in 2020 that were very challenging," confides Mike.
"I had just joined the company, so managing the pandemic really became a full-time engagement. I was on the shop floor, working side by side with employees, making sure people got to know me and the new era that Western Window Systems was coming into. In manufacturing, working from home was not an option, we were fully engaged in working through the pandemic. I'm proud to have gotten through such a difficult crisis to be honest.
"In the early days of navigating through the pandemic, we held individual meetings with every department, both in the office group and the manufacturing team. There would be full work days dedicated to communicating with one another, which really brought people together. We followed any information we received from the CDC very closely, taking all the necessary precautions whilst also seeking to find as much day to day normality as possible. The best thing we could do for our mental health at the time, was to come to work.
"Precautions that were implemented at the plant included extra sanitation stations, the implementation of facial masks, and routine fogging of the workplace. We had a lot of questions from employees, and we did our best to stay engaged even when we couldn't always offer the perfect solution. All of us experienced some level of fear with so much unknown but it was important to band together as a company and let employees know they weren't alone," he goes on.
Now nearly three years into this new chapter, the company has grown significantly and is on a trajectory for even bigger successes in the near future. As Mike details: "There were several things the company needed to improve upon. The first thing was developing stronger relationships with our suppliers, particularly our glass suppliers. We needed them committed to scaling with our growth. We value our partnerships with suppliers like Cardinal Glass and Sierra Aluminum. Our operations are running smoothly in part because these partners are committed to our goal of delivering quality products on time. Knowing we can rely on them and their commitment, allows us to focus on our own improvements such as, how can we create beautiful products that operate in a superior way? How can we help our customers innovate? It is now a case of focusing on where we want to take Western Window Systems in the future."
Over the last few years, the true potential of Western Window Systems has been realized by an exceptional group of employees. With this renewed momentum, it seems there is very little that the company cannot achieve, as Mike concludes: "We are proud to have built Western Window Systems into a position where it is a leader in our industry. We will continue scaling up the operation by making beautiful products that are reliable, on-time and well designed. This company was founded in 1958, changed hands several times and has found its home as part of the PGT Innovations family. We hope to continue that impressive legacy for a long time to come."
Western Window Systems
www.westernwindowsystems.com
Services: Custom windows and doors