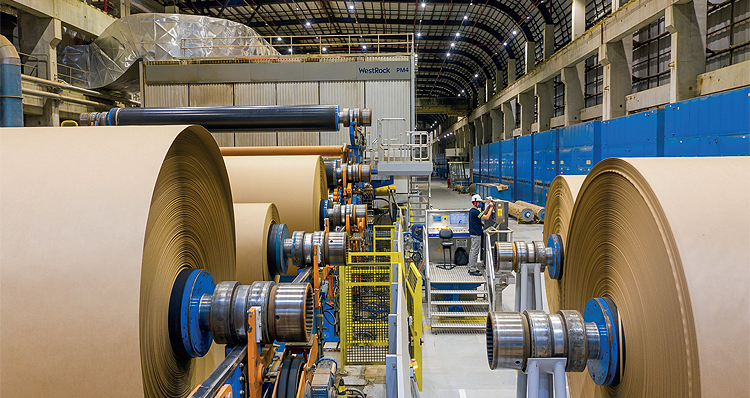 Sustainable success in every fiber
A valued partner to major organizations around the globe, WestRock is a leader in the delivery of differentiated, sustainable, fiber-based packaging solutions
As the second-largest packaging company in the United States, WestRock is proud of the millions of packages and boxes it produces every single year. More than this though, the company is proud of what each of these products represents: connections. "WestRock connects people to products, helping customers increase their sales, lower their total cost, minimize risk and improve their sustainability profile," states Senior Vice President of Science and Innovation Rajiv Banavali. "We are an essential part of the economy, making the packaging that enables products to get where they need to be, including shipping boxes for e-commerce, folding cartons that package food and beverages for grocery stores, and containers that move critical medical supplies."
Formed in July 2015 after a merger between MeadWestvaco and RockTenn, WestRock has grown into an $18 billion organization with 50,000 people operating across more than 300 locations in 30 countries. Serving a wide range of sectors and implementations, including corrugated and consumer mills, protective packaging, merchandising displays, labels and literature, the company is supported by regular investment in state-of-the-art equipment and processes.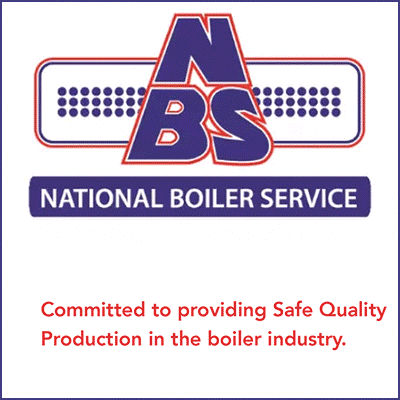 "At our facility in Florence, South Carolina, we recently introduced an advanced paper machine that produces high-performance containerboard grades at low basis weights," Rajiv reveals. "The investment makes Florence one of the lowest-cost virgin containerboard mills in North America.
"Well-positioned to serve a diverse set of customers seeking these low basis weights to drive more sustainable packaging solutions, the Florence mill is a great example of a strategic capital investment that improves our capabilities and lowers our costs. We expect the mill to be at full production levels by the end of September 2021."
Customized solutions
Backed by its substantial production capabilities, and an active program of investment, WestRock is constantly looking for ways to innovate and improve. Through a process that is highly collaborative, and far from linear, the company develops practical packaging solutions that protect both products and the environment. "We are working towards a more circular economy for, and with, our customers," Rajiv states. "Our innovations are targeted to address sustainability problems at large – fiber-based alternatives to less sustainable materials – as well as specific sustainability challenges our customers face.
"Built into this process is a strong respect for customization," Rajiv adds. "We know that solutions are not one-size-fits-all, and we are committed to tailoring our fiber-based products to meet the unique needs of various customers and applications."
Leading the market by example, WestRock is constantly exploring potential new products to add to its portfolio. By brainstorming novel ideas, creating prototypes, testing those prototypes in real conditions, making adjustments with customer feedback, and continuing to refine the products, the business aims to anticipate its customers' sustainability challenges and proactively solve them.
"Data from a recent Pulse Packaging survey tells us that consumers are demanding more sustainable packaging solutions than ever. In fact, 82 percent of consumers expect brands to balance safety and concern for the environment when designing product packaging," says George D'Urso, WestRock's Director of Fiber Sustainability. "Therefore, we are pursuing innovation that helps our customers meet this consumer demand, with fiber-based packaging solutions that are recyclable, right-sized and made from renewable resources.
"WestRock's fiber-based packaging is a sustainable alternative to any customer seeking ways to reduce plastic usage, while extending the life cycle of their products," he adds. "We are completely reimagining sustainable packaging."
Client collaboration
Among WestRock's most recent major projects is a partnership with Heinz that has led to the development of Cluster-Wing – a paperboard multipack product designed to help remove single-use plastic packaging from supermarket shelves. Heinz is the first company to market with the new packaging innovation, which offers a more sustainable, robust and convenient alternative to single-use plastic shrink-wrap packaging.
"The move advances Heinz's sustainability credentials and is set to eliminate 550 tons of plastic packaging from its supply chain," George reports. "Cluster-Wing's innovative glue-free design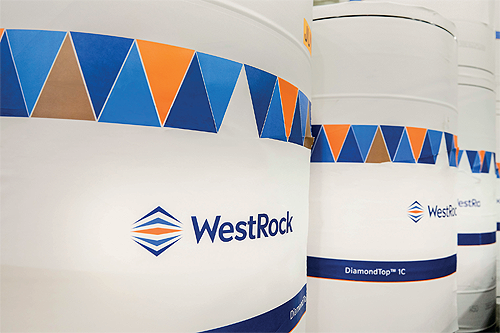 uses 50 percent less paperboard material than a fully enclosed box, and ten percent less material than a traditional sleeve design.
"Made with WestRock's PEFC-certified CarrierKote paperboard, the new sleeve comes from sustainably managed forests and is recyclable. Available now across Heinz Soups as part of the 'winter bundle' on Heinz to Home, these innovative Cluster-Wing sleeve multipacks will be launching across all Heinz's canned products in major UK retailers from the fall of 2021."
WestRock's work with Heinz follows a partnership with Domino's Pizza, which began back in 2019 and concerned the recyclability of pizza boxes. More than simply creating a product for the pizza chain, WestRock conducted a multi-phase grease study to determine what the company originally suspected – grease and residual cheese do not affect the ability of a pizza box to be recycled, or WestRock's ability to create new packaging from that recycled material.
"Sometimes innovation brings something entirely novel to the marketplace, and sometimes it is incremental, a small improvement," Rajiv remarks. "With Domino's Pizza, we challenged a false conception many people held and managed to set the record straight – corrugated pizza boxes are recyclable – and we are very thankful to Domino's for helping us prove that."
Innovative options
Elsewhere, WestRock has launched CanCollar (a glue-free paperboard multipack design for standard, sleek and slim cans) with Coca-Cola Spain in an attempt to realize the beverage firm's vision of a 'World Without Waste'. Most recently though, with third-party food delivery on the rise as a result of the Covid-19 pandemic, WestRock partnered with foodservice operators to develop a solution called Bio-Pak Protect.
"Consumer expectations of freshness and security, along with convenience, continue to grow," Rajiv comments. "To support this shift, operators are demanding foodservice packaging that meets new performance requirements, including temperature control, leak resistance and tamper-evidence, all while maintaining a strong sustainability profile, ideally reducing plastic consumption and preferably curbside recyclability.
"Bio-Pak Protect ensures food safety throughout the third-party delivery process and acts as a replacement for single-use plastics. Additionally, it is a paper-based solution, which reduces the use of fossil fuel material, and is not manufactured with any fluorine-based grease-treatment chemicals."
Sustainable forestry
As the company's modern portfolio of products and solutions suggests, WestRock continues to fulfil the pledge set out in its vision for sustainability by 'Imagining and Delivering on the Promise of a Sustainable Future'. Determined to see fiber-based packaging take on a more prominent role in the creation of a circular economy, and committed to bettering the planet, the company is furthering its 100-year relationship with sustainable forestry.
"We are a 'forest positive' organization, meaning we help to sustain and grow more trees than we use," George notes. "Forests are a vital part of the fight against climate change as they sequester carbon, while providing clean water and maintaining the diversity of plant and animal life. Healthy, working forests are also a consistent source of renewable wood fiber to ensure we can provide sustainable packaging for essential items like food, medicines, and home deliveries."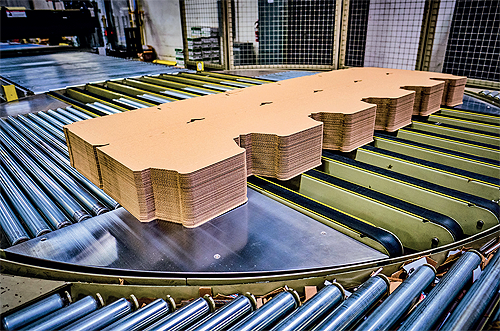 Over the last five years, WestRock foresters have directly helped small private landowners certify more than 500,000 acres of third-party land management standards. This direct engagement is a core part of the company's ongoing sustainability platform and promotes the continued health of the forests upon which we all depend.
"In packaging, a combination of recycled fiber and virgin fiber is the ideal mix for sustainable packaging, and we use both in our operations. The reality is that 100 per cent recycled content is not a sustainable option on its own," George points out. "As virgin fiber is recycled multiple times over, the fibers become weaker and eventually filter out of the paper-making process. A mix of recycled and virgin fiber is needed to ensure the integrity of our packaging, as well as keep the cycle going and provide balance in supply.
"The use of virgin fiber requires healthy forests, so we purchase our virgin fiber through a responsible procurement process with the Sustainable Forestry Initiative (SFI), Forest Stewardship Council (FSC) and the Programme for the Endorsement of Forest Certification (PEFC). We are proud of our longstanding role in ensuring that forests are managed sustainably, which not only helps us to deliver products that represent our customers' brands, but also ensures forestland is available for generations to come."
Aware that its aspirations surrounding circularity and sustainability are part of an ongoing journey, in June 2021, WestRock announced its commitment to setting a new greenhouse gas emissions reduction target that is aligned with current climate science. The company has confirmed its commitment with the Science Based Targets initiative (SBTi) and will develop, validate and publish a science-based target within 24 months.
Active involvement with associations like the SBTi is an indicator that WestRock and its workforce, strengthened by a common set of core values and a shared desire to connect people to products, will continue to make a positive impact in the world. The opportunities that lie ahead, Rajiv asserts, make for an exciting future.
"As detailed by our new CEO David Sewell in our latest earnings call, we believe WestRock is in line for a very bright decade of growth," he says. "Our portfolio of products is uniquely positioned to meet our customers' needs, so we hope to expand the business and provide even more value to our customers, our teammates, and our shareholders."
Perhaps most significantly, WestRock intends to deliver on its promise of a more sustainable future. Working in partnership with customers to achieve mutual sustainability goals, the organization will focus on accelerating innovation, creating greener products with enhanced performance, and remaining disciplined in its capital allocation strategy. For George, WestRock's current position, and its plans for the future, are a source of great optimism.
"I'm so grateful to work in an industry that is centered around renewable materials, and whose success contributes to the adoption of a more circular economy," he proclaims. "What an exciting time we live in that we can stop, take stock of the current solutions we have in place, and ask ourselves: 'Could we do that, just as successfully, with fiber?' In so many cases, the answer at WestRock is a resounding 'yes!'"
WestRock
www.westrock.com
Services: Differentiated, sustainable, fiber-based packaging solutions