Fantastic plastic
Over the past five years, What More UK has invested millions of pounds into its operations and technical capabilities. The result is that the company is on track for its best year ever in terms of turnover, with even better days to come
The inspiring story of What More UK – one of the UK's leading manufacturers of plastic homewares which are sold under the brand name Wham® – is one that has been documented before within Manufacturing Today Europe. Catching up with company's UK Director, Tony Grimshaw OBE, in September 2019, it is heartening, therefore, to hear that things appear to continue to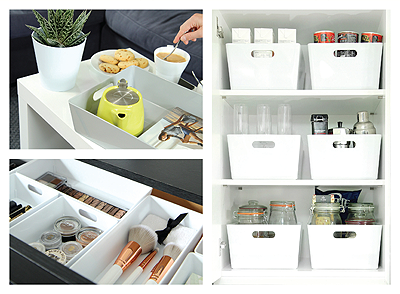 go from strength to strength for the Lancashire-based business.
"The year of 2019 will be the best in terms of turnover in our 20-year history, and every single element of the company will be responsible for contributing to this statement," he begins enthusiastically. "Our plastic products continue to perform exceptionally, while our bakeware/cookware is now making a significant contribution also. In this particular category, we took the decision to replace every mould in our product range and the response from the marketplace has since been fantastic. We are already the UK market leading brand in plastic houseware, storage and garden products, and we are aiming to replicate this success with our bakeware and cookware products."
Furthermore, this year, What More UK has secured contracts with a lot of major UK retailers, while its exports continue to grow, with its products now available in 73 countries worldwide making them potentially available to over 4.5 billion people. "I go to bed at night praying that they will all buy a What More product this year," Tony says jokingly. "Around six years ago, we took a detailed look at our export footprint and recognised that it was heavily focused towards Europe. While we had no desire for that business on the continent to decline – and indeed it has since grown very well – what we did want to do was look further afield. Since that evaluation, we have put strategies in place that have helped What More UK to find business in South America, strengthen our presence across North America, and expand our activities in Africa, Asia and Australasia."
Over the course of the last five years, What More UK has invested no less than £25 million in its estate, infrastructure and its people, and the past 12 months have seen this philosophy of continuous improvement remain undiminished. "For starters, we have successfully completed the purchase of a seven-acre piece of land adjacent to our current manufacturing site, on which we have obtained planning permission to add an additional 200,000 square feet of factory and distribution space," Tony states. "Elsewhere throughout the business, we have completed the upgrade of our plastic injection moulding machinery, which means that there is now not a single machine of such kind on our premises that is older than two years.
"Meanwhile, on the bakeware and cookware side, our brand new, state-of-the-art tool room – which was the recipient of almost £1 million of investment – is now up and running at full speed. By combining this new room with our high-tech machines and on-site design team, we are now able to offer a one-stop-shop for our buyers, where products can be designed, moulds engineered and finished articles produced all under one roof. The investment does not end there, however, as we look forward to receiving our first fully automated machinery in October 2019, which will see steel placed in at one end, and labelled, packaged and palletised products emerging at the other."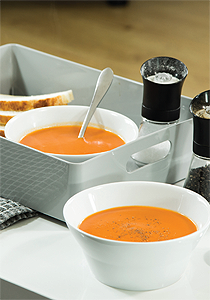 As far as What More UK's investment in people is concerned, it was three years ago that the company took on four apprentices and 2019 marks the year that they all joined the workforce proper as fully qualified engineers. These individuals represent the next generation of the company's development, and a further two apprentices have since been taken on to follow that same path. "What More UK will be here for a great many years after its current crop of directors, managers and key personnel have shed their mortal coil, and therefore continuity in regards to replenishing our workforce with talented people is a must," Tony explains. "Our people are far and away our biggest asset, without which there is no What More UK, therefore we have always strived to look after the geese that lay the golden egg, so to speak."
In addition to meeting its responsibilities as an employer, the company is also playing its part in addressing the increasing concerns over the production and use of single-use plastics. "We like to say, 'single use plastic is drastic, What More plastic is fantastic'," Tony continues. "As a business, we have always recycled our own manufacturing waste into suitable products, and such has been the demand for those types of products that we now have to recycle other companies' waste just to keep up with demand. In 2018, we launched a range of products that use recycled single-use plastic products, and that range is now selling very well indeed, which just increases our need for more recycled plastic."
Turning to the future, What More UK's goal is to become a £100 million company. "This is something that will ultimately happen, however, without the use of a crystal ball it is difficult to predict when exactly it will occur," Tony says. "What we can say for certain is that the investment that we have made over the last five years has made the path towards that aim much easier, and that continued investment across all areas of the business will make it a reality sooner than later."
What More UK
Products: Plastic housewares, gardening, storage, and baking and cooking products