An international success
What More UK has built upon its strong position with a range of investments, awards, and an acquisition, and is continuing to grow domestically and internationally
What More UK is a British manufacturer and brand leader with its WHAM plastic housewares, gardening and storage products, which it supplies throughout the UK and across the world. It was last featured in Manufacturing Today Europe in March 2016, and at that time the company was enjoying the fruits of previous investments it had made. It had recorded a turnover of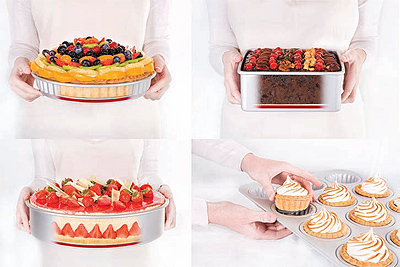 £50 million and was in the early stages of a planned expansion on the site. It was also a period that saw What More export to 64 countries, which was in contrast with the single one that it supplied less than two decades previously when it first started. Due to the qualities at What More it has continued to grow, and it now boasts export to 70 countries, and a turnover that has surpassed its previous figure, while also improving its equipment, capacity, and product range.
What More believes in constant investment and this covers all areas, as explained by Director Tony Grimshaw: "Investment is the key word, and it is not just about investment in machinery, we also invest in our people as they are without doubt What More's biggest asset. Without our brilliant staff we could have the best machinery, the most innovative products, and still get nowhere. We recognise this, and therefore have spent a lot of time developing all our staff, and we ensure the best in the business are at our company in every role, within our engineering, manufacture, distribution, sales, purchasing, and at every level. That is why for us it is essential to invest in machinery, invest in infrastructure, invest in distribution, but most importantly invest in the people."
In terms of its investments in the technology side, over the course of the past 18 months What More has brought in a number of machines that provide it with further capacity to meet growing demand for its products. It has also spent around £1 million on new tooling equipment to help support its relatively young bakeware sector. In addition to this it has spent £6.5 million on new machinery from Germany, which has made a significant impact on the business and demonstrates how important it is to make these investments: "The difference is unbelievable, the energy savings, the production rates, everything is improved," Tony enthused. As a result of this it has also enabled the company to offer even faster turnaround and advanced services to its customers, and this capability was recently called upon to support the needs of a top five UK grocer. What More was asked to make a piece of bakeware that was not currently within its range, however due to the strength of its personnel and machines it was able to manufacture a mould and have it ready to go into production within just eight days, a major achievement made possible by its investments.
In addition to its internal growth, it has also prospered from the acquisition of Pushpan, which since Tony last spoke to Manufacturing Today Europe has bedded in. This move has proven to be very successful and a great addition to What More's position in the bakeware sector. It will also no doubt be followed in future by further acquisitions, as the company is prepared to utilise advantageous opportunities if they arise.
It could be perceived that there is a focus on the bakeware sector by What More, however this was something Tony dispelled, and while the business is progressing strongly in that market it is in no way at the detriment of any other area: "Our investments across all areas are continuous, every year we put £2.5 million of new product development into plastics. The money we are putting into bakeware is not being taken away from developments in plastic – as that is our main bread and butter, but we are always looking at all our product groups, and it is an ongoing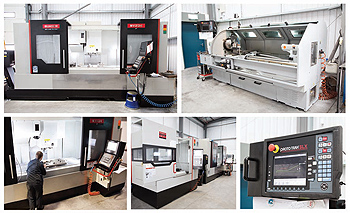 process."
While there are many ways in which What More continues to improve and change, it also has a set of core strengths that never waiver, which include it being a high quality British manufacturer that assures a reliable service. This has no doubt helped it win business from countries all over the world, as there is an understanding that with British made goods comes a world-leading standard.
What More's ability to appeal to international markets has won it many plaudits, and as a result of its strengths as an exporter it won the sought after Queen's Award for International Trade in 2014. This not only demonstrated how far the business had come, but as a world respected award it also supported the business in further establishing WHAM as a global leader in the world houseware plastics market.
Therefore, with a multitude of awards to its name, and investments that continue to build on the strong team and facilities it has at its disposal, the future certainly looks positive for What More. It continues to set itself ambitious challenges, and already wants to reach a turnover of £75 million, and after that then £100 million, while also achieving export to 100 countries. Due to the company's willingness to invest, strength of its staff, positive relationships with customers and suppliers alike, and impressive track record, it will no doubt accomplish all of these and more in the coming years.
What More UK Limited
Products: Plastic housewares, gardening, and storage