Big plans in store
With more than 800 high quality products being exported to 64 countries, What More UK is the UK's largest manufacturer and brand leader of plastic housewares, gardening and storage products
Established only 17 years ago in 1999, What More UK Limited has grown rapidly through acquisition, expansion and investment in its state-of-the-art manufacturing and distribution plant to become a leader in the field of plastic housewares, garden products and houseware, and a brand and market leader in the UK. "We now turnover £50 million and the boss has purchased a further seven acres on the site for our future development; a move that secures the future growth that What More UK will create," says Tony Grimshaw, Director at What More UK Limited. "We have 1800 independent customers in the UK and all major UK retailers stock our products in the country. Furthermore, in 2008 we only had one export country, Ireland, and today we export to 64 countries; this incredible growth was recognised in 2014 when we were very proud to be awarded the Queen's Award in International Trade. More recently we have become finalists in three categories at the Red Rose Awards 2016."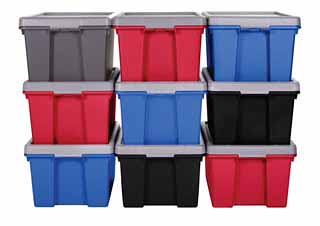 He continues: "This is a major change from when we were first established with only 15 products, nine of which were garden planters, and there is not a lot of call for garden planters in November! In the first year we managed to turnover £4.2 million, so the birth of the company was anything but easy, and we had to fight tooth and nail to get on the first rung of the survival ladder," addsTony.
Although the early years were challenging, the company decided to merge its strengths, such as excellent production facilities and dedicated staff, with a sales force who knew the industry and a service-orientated distribution team to further enhance its capabilities in a competitive industry. Following a relocation from Blackpool to seven acres of land in Altham, Acrrington, the company developed the site and by 2005 the whole occupation was housed here. However, following further growth, the company needed outside warehousing and now occupies a 500,000 square feet area for production and distribution.
It is in here in its cutting edge factory that the company manufactures a vast catalogue of plastic housewares and storage products under the brand name WHAM; items include buckets and bowls, recycling bins, plant pots and laundry hampers. "From very small storage boxes to massive 160 litre storage boxes, anything you would find in the house, garden or garage that is made from plastic is made by What More," highlights Tony. Not a company to rest on its laurels, What More is continuously seeking out new products to add to its vast portfolio, through investment in new machinery or through acquisition, as Tony continues: "At the end of 2014 we purchased the presses and moulds of a famous Lancastrian Bakeware manufacturer, which included taking on board some very experienced engineers and production people. Had we not done this, 100 years of bakeware expertise would have been lost forever. Following the acquisition, we spent most of 2015 rebuilding presses and sorting out the mould stock and are now ready to go."
Following this development, the company went onto finalise the purchase of Hong Kong based PushPan, a company that manufactures a patented baking product range that is well-established across the globe. "This is the perfect fit to our more conventional bakeware products. Eventually we will bring the production of PushPan to the UK, reversing the trend of taking all manufacturing to China," explains Tony.
Elaborating on why What More UK expanded into the bakeware market, Tony states: "First and foremost it was an obvious bolt-on to what we already do as the two generally have the same retailers. There were also social reasons; by allowing the Lancashire-based company to pass away, the north of Britain would be losing its only remaining bakeware manufacturer and the family name on the company, which had been around since 1887, would be gone. The skills lost would be irreplaceable and it would have opened the door to even more Chinese imports."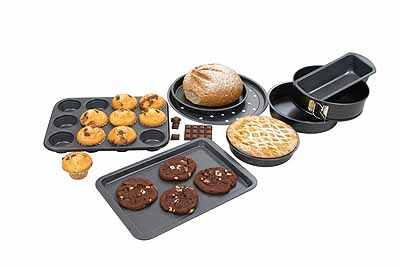 Alongside acquisitions, the company has invested both in its staff and facilities to maintain its leading reputation. For example, over the last 18 months the company has spent millions on replacing its injection moulding machines with Krauss Maffei machines from Germany, an investment that will continue for two more years until all of its 55 machines are replaced. "Investment covers all areas of our business," confirms Tony. "The most important area is our biggest asset: our colleagues. As a team of 235, we spend money on training the team, keeping the team healthy and on paying wages that ensure our staff have a life outside of work. Meanwhile, when it comes to products, we spend £2.5 million on product development to ensure we provide oxygen to sales and feed the demand buyers have for new products."
As a company that is hungry for growth and ongoing success, What More UK is focused on doubling its turnover by 2025 by honing the foundations of its success: good people, new products, new equipment and new facilities. In addition, the company will naturally continue its trend of seeking out strategic acquisitions to accelerate growth, while also finding ways to attract new customers to its high quality products.
"Our aim in the next seven years is to become a £100 million turnover company. Dependent on which search engine you use, there are 196 countries in the world, which is home to 7.2 billion people. Because we export to 64 countries with a total population of 4.3 billion, we can say our products are available to more than half the world's population, so the trick is getting these people to buy our products. We are working very hard to solve this challenge," concludes Tony.
What More UK Ltd
Products: Plastic housewares and storage products