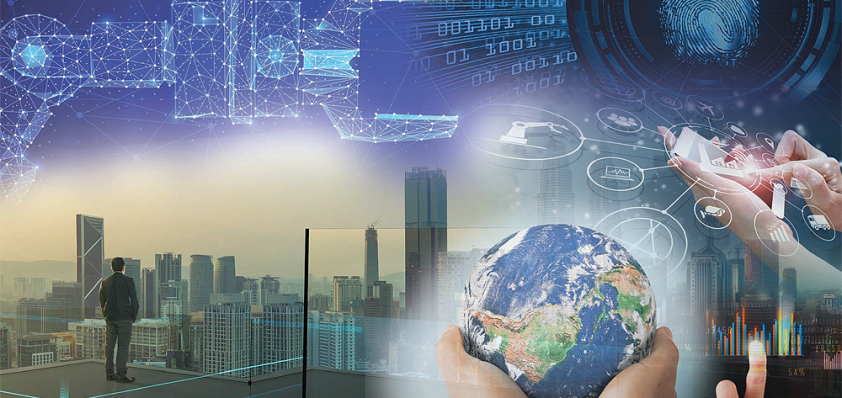 In 2020, more than 70 per cent of manufacturers will accelerate their smart factories journey to boost revenue and productivity
Heading into the 2020s, manufacturing companies are rapidly harnessing revolutionary technologies, such as AI and IoT. Having successfully run experimentations, they have realised the potential of these technologies to optimise efficiencies and boost revenue. A key factor that we are seeing become more prevalent, is that more and more projects being deployed are definitely driven by ROI. However, there is still a huge amount of unallocated investment within the industry, as manufacturers are prioritising projects likely to return investment within the relatively short term (i.e. next 12-18 months) while deploying at scale is still a challenge.
To survive in the changing market, manufacturers will need to turn to the implementation of new technologies at scale. Capgemini's research found that, while today, one in three factories has been transformed into a smart facility, manufacturers plan to create 40 per cent more smart factories in the coming five years.
In addition to PLM, MES/SCADA and robotics, the combination of IoT and AI is key to support data driven operations; while IoT systems enable a wealth of data to be collected, without AI to provide analytics, it is simply data. At the same time, remote and mobile technologies and capabilities will boost productivity while increasing company industrial know-how. Organisations will also look to 5G as a key enabler, as its features will provide manufacturers with the opportunity to introduce or enhance a variety of real-time and highly reliable applications.
Organisations will focus on cybersecurity, scalability and skills in 2020
Some organisations view the scalability of smart factories as a roadblock to progress. In order to operate a smart facility on a larger scale, organisations will need to ensure IT/OT convergence is able to support digital continuity and allow for better collaboration. In addition to digital talent, a wide variety of skills will be necessary to drive smart factory transformation. This includes prioritising multi-disciplined profiles – such as engineering-manufacturing, manufacturing-maintenance and safety-security. Soft skills, such as problem solving and collaboration, will also remain a key priority.
In today's connected world, it is necessary to store confidential and sensitive information on the cloud and on the edge. With more and more manufacturers turning to smart facilities, securing the factory's network is 27more important than ever. By not securing their end-to-end infrastructure sufficiently, manufacturers risk becoming victims of cybercrime. This could result in the loss, or theft, of data, industrial espionage, or general disruption to operating systems. Ensuring the soundness of these systems will be a top priority for organisations in 2020.
Data analytics will be the driving force behind productive innovation
Manufacturers are increasingly reaping the benefits of their ability to properly understand and interpret the vast amounts of data they produce, thanks to the developing capabilities of data analytics and machine learning. This is key to productivity and profitability, as analysis of data can assist with predictive maintenance and quality, before anything is able to disrupt the supply chain. Investment in data analytics, both from a financial and time standpoint, will be at the forefront of organisations' plans over the next few years.
The introduction of IoT has been key to the development of data analysis capabilities. IoT can help provide insights on processes, costs, productivity, while simultaneously looking at the supply chain as a whole – the quality of parts and products being used, where they came from, and how they were grown, bought, or created. As deployments and successful experimentation continue to mature and evolve, manufacturers will have access to huge vaults of data that will inform best practices and efficiencies that had not been previously been considered. Predictive analytics is set to help companies better understand how their machines work and how materials and energies are used and allow them to better prepare for future issues.
Sustainability and ethical practices will be at the forefront of consumers' concerns for their products
Consumers are becoming more conscious than ever before, towards where their products are made, with an increased focus on the sustainability and ethics behind what they buy. In the coming year, manufacturers, rather than just brands, will be held accountable for the environmental impact of the product created and resources used. By leveraging IoT and AI, manufacturers need to future proof by approaching their operations with transparency, when it comes to public opinion, regulatory compliance and the environmental impact of their operations.
Globally speaking, regardless of industry, the key priorities for any manufacturer are quality, flexibility and agility. There is increasing awareness around traceability and responsibility, meaning manufacturers will soon be held to a higher ethical expectation, one that they are perhaps unprepared for, a challenge that will need to be overcome, while still maintaining the same high standard of product quality and output.
Jean-Pierre Petit
Jean-Pierre Petit is Director of Digital Manufacturing at Capgemini. A global leader in consulting, technology services and digital transformation, Capgemini is at the forefront of innovation to address the entire breadth of clients' opportunities in the evolving world of cloud, digital and platforms. Building on its strong 50-year heritage and deep industry-specific expertise, Capgemini enables organisations to realise their business ambitions through an array of services from strategy to operations. Capgemini is driven by the conviction that the business value of technology comes from and through people. It is a multicultural company of over 200,000 team members in more than 40 countries. The Group reported 2018 global revenues of EUR 13.2 billion.
www.capgemini.com