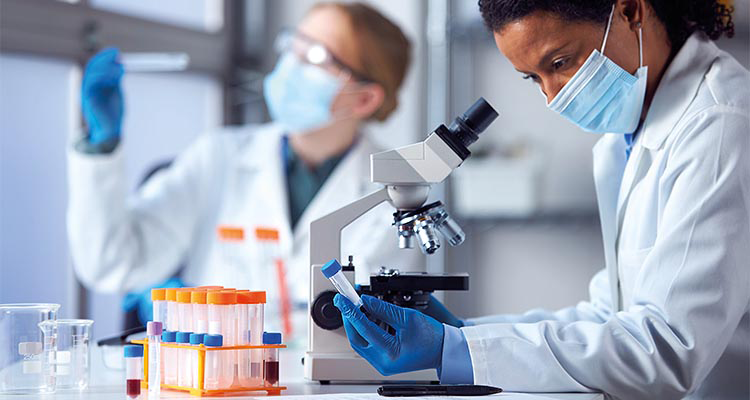 Whether a natural disaster or global pandemic, B Medical Systems is prepared to offer any support to those in crisis
Based in Hosingen, Luxembourg, B Medical Systems is a global manufacturer and distributor of medical cold chain solutions. The business was brought to life in 1979, when WHO approached Electrolux to provide a solution to safely store and transport vaccines around the world. Across the three major business portfolios of vaccine cold chain, medical refrigeration, and blood management solutions, the company offers over 100 products, some of which include vaccine and laboratory refrigerators, and transport solutions.

The company's products are used across over 140 countries and have an installed base of more than half a million products across the world. Owing to its commitment to medicine, B Medical Systems has been a long-trusted partner of global humanitarian organizations such as UNICEF, WHO, and Red Cross, and has extensive experience of working with ministries of health, hospitals, research organizations, universities, and blood transfusion organizations across the world.
Recently, the company was acquired by Azenta Inc (Azenta). The venture is a testament to B Medical Systems capabilities as the business saw the potential to complement its cold chain offering, adding differentiated solutions for reliable transport of temperature sensitive specimens.
As part of Azenta, B Medical Systems will benefit from deep expertise and engineering in sample management, and a wider reach in the North American and European markets.
Enhanced capabilities
Another development worth mentioning is the factory extension, which took place in 2021. The company is located next to its existing manufacturing facility in Hosingen. The ground-breaking ceremony was completed on 28th January, and attended by His Royal Highness Hereditary Grand Duke of Luxembourg, Prince Guillaume. The new factory extension, spanning approximately 4500 meters squared, was constructed in six months.
The project required an investment of 15 million euros, part of which was funded by the Ministry of the Economy as part of an aid to help combat the health crisis. Phase one and two of the project that comprised the construction of new production halls and the optimization of existing floor space is expected to help the company double its production capacity for the vaccine cold chain units and quintuple the production capacity for ultra-low freezers. The new production hall includes assembly lines, end of testing lines, and packaging sections and was completed in July 2021. Phase three was then completed by November 2021.
The inauguration ceremony commenced with a company presentation from Luc Provost, CEO of B Medical Systems, and was followed by speeches from the honourable ministers. Proceedings also included the official ribbon-cutting of the new production halls.
At the occasion, Luc noted that it was a major milestone for B Medical Systems as the production capacity expansion reflected the company's strong commitment to the world in ensuring reliable medical cold chain solutions with the shortest lead times.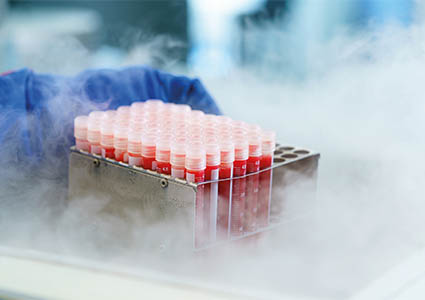 Community commitment
Throughout its tenure, the company has been dedicated to creating innovative solutions to store and transport vaccines, blood components, and laboratory specimens across the world safely and reliably. Its commitment to supporting governments, health institutions and NGOs has not only saved innumerable lives, but helped communities develop and prosper.
Currently, it is the only company worldwide offering an end-to-end solution of refrigerated devices certified by the EU MDR, US FDA, and WHO PQS. These include medical-grade vaccine refrigerators, laboratory refrigerators, laboratory freezers, blood bank refrigerators, plasma freezers, contact shock freezers, ultra-low freezers, and transport boxes that secure an unbroken cold chain for the safe storage and transport of any medical temperature-sensitive product or sample.
However, its commitment to leading products goes beyond supplying the medical industry. Following the series of massive earthquakes and aftershocks that struck southeastern Turkey near its border with Syria, the region faced a major humanitarian crisis. The earthquakes caused significant destruction, claimed thousands of lives, and left many more homeless and injured.
A mission to support medicine
In support of this relief effort, B Medical Systems joined forces with the Directorate of Development Cooperation and Humanitarian Affairs of the Luxembourg Ministry of Foreign and European Affairs (MAEE) to ensure that the affected areas were immediately able to receive the required medical and biological supplies, using medical transport boxes equipped to carry blood, vaccines, and medicines at the required temperatures.
The way the team worked together to deliver fast and important relief material to Turkey was exemplary, according to Franz Fayot, Minister for Development Cooperation and Humanitarian Affairs. He commented in a press release that it was a great pleasure to see that private actors like B Medical Systems offer support through donations, which will help provide better medical care to the people affected by the earthquakes.
B Medical Systems donated 50 medical transport boxes to reach the hospital at Adana, Turkey, which were used to provide necessary blood and medical specimens to the people in the areas affected by the earthquakes. The vaccine transport boxes, all manufactured in Luxembourg, provided a cold life of up to six days, ensuring medical supplies are viable and can reach the people in need under these difficult circumstances.
B Medical Systems is clearly on a mission to support medicine with the highest quality and leading service. We look forward to checking in with the company in a few years' time to see how it has remained true to its goal, and continued to go above and beyond to serve the medical industry.