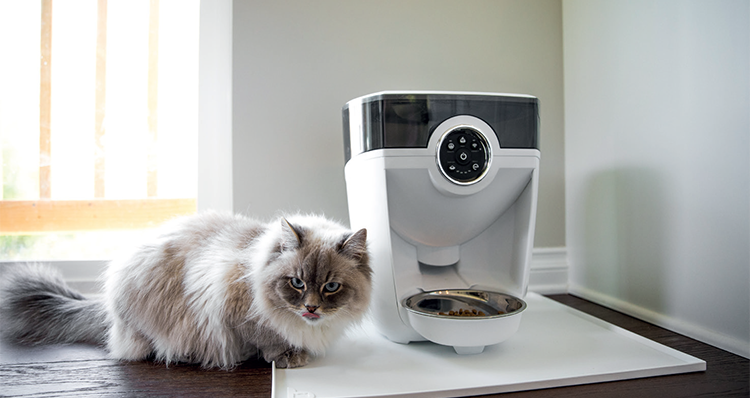 Something to meow about
On a mission to make life for pets and pet parents endlessly better, Whisker is the proud manufacturer of some of the world's most innovative pet care products
Aworld-leading pioneer in the development of highly functional pet appliances and accessories, Whisker solves problems for pet parents, making pet care easier and more enjoyable for all. Formerly known as AutoPets, the company recently underwent a major rebranding process, meaning its products now all fall under the same banner. Consequently, Whisker is now the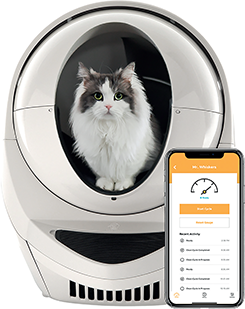 standalone home for a growing portfolio of intuitive pet solutions, headlined by the world-famous Litter-Robot.
In existence for 20 years, the Litter-Robot has transformed the lives of more than 600,000 people worldwide. An automatic, self-cleaning litter box for cats, the Litter-Robot sifts waste within minutes to greatly reduce unpleasant odors and the tracking of dirty paws in homes. WiFi-enabled for use in conjunction with a mobile app, the Litter-Robot helps users save time and money, while ensuring that pet parents never have to scoop a litter box again.
The Litter-Robot is the number one automatic litter box for cats and it has been for a very long time," declares President & Chief Operating Officer Jacob Zuppke. "In recent years, we've also introduced the Feeder-Robot, cat litter subscriptions, pet furniture and a range of great refined pet accessories as well."
Over the course of the last half-decade, Whisker has experienced phenomenal 1000+ percent growth and the business found itself up by more than 100+ percent in the first quarter of 2021. In order to stay ahead of this soaring demand – fueled primarily, Jacob says, by investment in marketing, along with growing education and increasing awareness of the company's products – Whisker recently invested $9 million in upgrading its Wisconsin manufacturing facility.
"In line with our growth and our aims to double down on US-manufacturing, the investment in manufacturing will be directed towards adding 160,000-square feet to our existing Juneau, Wisconsin facility, which currently sits at 60,000-square feet, giving us a total of 220,000-square feet of proud US manufacturing," Jacob reports.
As Jacob hints, all Whisker products are designed, assembled and serviced in the USA. Quick to celebrate the ongoing success of the firm's Wisconsin and Michigan locations, the President and COO believes that domestic production has played a vital role in helping Whisker to thrive in spite of the challenges presented by Covid-19.
"Covid-19 made us realize, more than ever, just how important it is to be making our products here in the US," Jacob reveals. "We were not nearly as delayed as some manufacturers who couldn't arrange transit, putting us in a position to better support our deserving pet parents (customers).
"The expansion in Juneau means we will soon be able to hire around 500 new employees in that area, and further adds to our credentials as a homegrown American success story; a domestic manufacturer people can trust."
Product innovation
Support from Whisker's customers and suppliers has also been integral to the company's recent success. Thanks to long-term relationships with partners like New Berlin Plastics – which continues to update its production capabilities in order to keep component quality high – Whisker has the confidence to stand behind its Litter-Robot for the life of the product.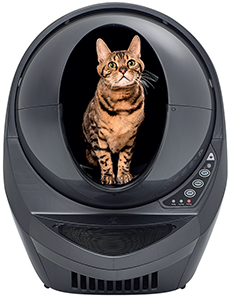 "We have a customer-first mentality and we really take care of our pet parents," Jacob says. "One of the things that separates us from many of our competitors, particularly in the litter box space, is that we truly stand behind our products. A $500 litter box might seem expensive on the face of it, but when you know that the manufacturer is going to support you in the long-term, both in and out of warranty, it makes you feel a whole lot better about the purchase, and 20,000+ positive online reviews corroborate that point.
"Much like when you buy a household appliance, like a dishwasher or a washing machine, customers don't just focus on price, but on the serviceability behind the product and whether it is made by a trusted brand. The same goes for a pet appliance like the Litter-Robot. Luckily, a great group of partners and suppliers enables us to back every single item with a long-term promise of customer support because we believe in the product, its quality and its longevity."
In order to stay at the head of the market in the years ahead, Whisker is determined to focus on the elements and factors of its operation that have helped carve out its rise to the top. Accordingly, innovative product development will remain at the forefront of everything the company does.
"The second we stop innovating is the moment we will fall behind as a business," Jacob asserts. "Without great engineers and product developers, we would have no future, and that is why we will be doubling down on engineering investments as well. In 2015, we had only two engineers, but now we are up to 28 engineers and still growing. Product innovation and doing things differently has got us where we are today and will get us where we need to go in the future."
Digital plans
A strong believer in the idea that pet parenthood can always get better, Whisker will continue to work tirelessly to solve problems as it strives to remain a worldwide leader in connected pet care, delivering meaningful insights that lead to smarter decisions for pets. Twenty-two years since Founder Brad Baxter inherited two cats and discovered the inconvenience of litter scooping, Whisker is ready to build upon its significant collection of existing achievements.
"At Whisker, we will continue to invest in high-funnel marketing, and particularly in the education of consumers and why they need the
Litter-Robot. That is a major focus for us," Jacob remarks. "We will also look for deeper product integration with our mobile app. As with all Internet of Things products, while the physical hardware typically solves the problem, the consumer views the software as the interface. Therefore, even though the Litter-Robot does a lot of great things for consumers and solves the problem of the litter box, pet parents will continue to interact with the appliance through ever-improving versions of our app.
"Finally, we hope to plough further investment into our engineering team, specifically in the area of software," Jacob concludes. "In three-to-five years' time, we want Whisker to be recognized as a world-class manufacturer and product developer.
"By 2025, it is our aim to have an omnichannel presence and a full digital insights platform. Most importantly, we want people around the globe to know the Whisker name and associate it with the most innovative pet products on the market, sold directly to international consumers."
Whisker
www.litter-robot.com
Products: Innovative pet care products