Flying high
Through creativity, hard work, and personal sacrifice, Whitebird has become one of North America's leading manufacturers and distributors of corrugated solutions
Both a manufacturer of corrugated solutions and distributor of packaging, sanitation, and safety products, Whitebird has over 40 years of experience in the graphics and commercial printing sector. Established in the 1980s by Henry Heikoop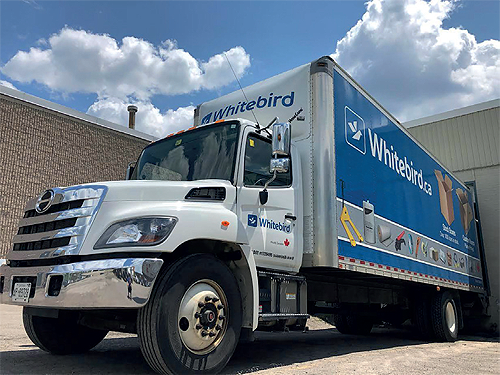 Sr and Jack Tamminga, the company survived recessions and industry pressure to become an adaptable and valued partner to many local Niagara businesses.
After diversifying its offering in the late 80s, Whitebird began focusing on corrugated materials, distributing to thousands of companies across Ontario.
"In the early 2000s we decided to invest in 600 sizes of corrugated stock cartons and bulk up our offering," reports company President Hendrik Tamminga. "We then moved from 20,000 square feet to 100,000 square feet to help with space requirements. In late 2010, we invested in manufacturing equipment to help control the process and provide better service to our customers and that's evolved to what we are today – we like to do things right, and we like to do things fast."
In terms of the company's key products and services, Whitebird can offer its clients highly custom boxes, trays, displays, and ecommerce supplies, as well as more standard products such as garbage bags, bubble wrap, and janitorial supplies. Alongside the ongoing appeal of a broad, high-quality product offering, Hendrik suggests that Whitebird's success can be explained more generally.
"The key to our longevity and loyal customer base is down to our ability to solve problems for our clients," he says, "particularly when it comes to tight timelines and packaging projects that take some creative engineering to help move the goods well protected. It is also true to say that without the support of our vendor partners, we wouldn't be where we are today."
Another contributing factor to Whitebird's growth over the last few years – up to 30 per cent in total – is the company's commitment to technology. Based in Hamilton, Ontario, Whitebird's primary production and distribution space covers 123,000 square feet and is home to the company's newest addition to its equipment lineup – the EFI Nozomi C18000. The 71-inch C18000 is a single-pass, LED inkjet, ultra-high-speed digital press was Canada's first. Operating at speeds up to 246 linear feet per minute, the press can print over 10,000 35×35-inch boards per hour. A premier technology for high-volume digital corrugated packaging production, it has received top industry honors, such as a 2018 Printing Industries of America InterTech™ Award and a 2018 SGIA Product of the Year prize.
As more and more of the globe's leading corrugated manufacturers turned to EFI Nozomi presses to help meet growing demand for high-quality digital production, Whitebird seized the opportunity to transform its future.
"We were first to the market in Canada with a single-pass digital press to print full colour for the e-commerce packaging market and it's given us a huge competitive advantage. We're so proud to blaze a trail like that in such a crowded space," Hendrik states. "It's the latest in a long line of technological additions we have made in the last few years. For example, we own quite a few pieces of legacy corrugated equipment to service a huge ecommerce market including a Bobst Specialty Gluer for complex finishing projects."
Operating from two main manufacturing sites, with a third location being used for the fabrication of protective shields and other Covid-related products, Whitebird's celebrated production capabilities continue to help the company win new business. In late 2019, premium meat and seafood delivery service Farm 2 Fork came to Whitebird looking for boxes that were easy to set up, pack, fill, close, and palletize, whilst still reminding customers about the quality products within. The fact that Whitebird was capable of printing directly to corrugate instead of employing the use of print plates was important to the company as it allowed for multi-color graphics and flexibility in the messaging used.
Working closely with Farm 2 Fork, Whitebird ordered in special board with a digital top liner and water-resistant adhesive for the boxes. A coating was applied to achieve a high gloss look and the manufacturer printed directly onto the board using the Nozomi press. The result was a box that showed off Farm 2 Fork's new graphics and remained structurally sound when packed and refrigerated. The delivery service's founder Jonnel Sloane was thrilled with the results.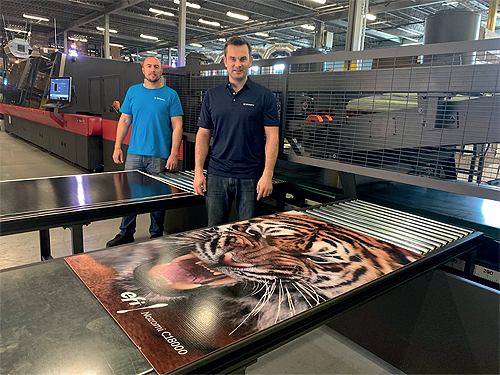 "Whitebird packaging has added value to our brand because every time a customer goes in their freezer and sees the boxes, they are reminded of the quality of our products and service that is associated with our brand," she said as the new boxes were rolled out. "Our customers' reactions at their doors are that they always love the boxes. I believe branded boxes create a connection with the customer and the brand."
More recently, in March 2020, McMaster University's Manufacturing Research Institute (MMRI) approached Whitebird with an opportunity to produce face shields for hospitals to help with the surge in demand for PPE brought on by the Covid-19 pandemic.
"As a manufacturing research group, we knew we had a role to play in helping with the COVID response," states Simon Oomen-Hurst, Program Manager of MMRI. "Shortages of PPE in hospitals and long term care homes was looming. MMRI had suppliers, hospitals, an approved design and a production process ready to go, but was missing key aspects to execute, such as sales, labour and distribution. When we connected with Whitebird's team things moved quick, and the hands-on approach of their leadership really made this a success."
"I was extremely proud of our team as we were able to pivot and start producing PPE within two weeks, eventually getting up to 70,000 shields per day," Hendrik reveals. "Our product quality was rated excellent by the hospitals and on time delivery was amazing. We certainly will remember this time as a milestone. Due to our exceptional performance, the clients have asked us to continue with production, so we've made the decision to invest and carry on manufacturing PPE in the same space."
Though Whitebird's operations were not drastically altered by the 2020 Covid-19 pandemic, the wider business community continues to experience uncertainty that could still impact the company in the future. No matter what happens in the coming years, one thing that is sure to continue is Whitebird's commitment to sustainability. As a business, Whitebird is dedicated to offering environmentally friendly products to its customers. Consequently, the firm only purchases raw materials sourced from suppliers that are FSC and SFI certified. The calculated average of recycled content in corrugated sheets material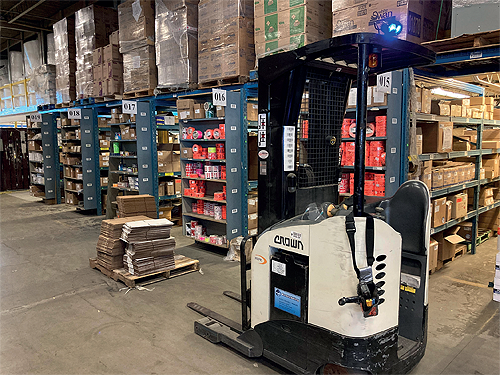 currently being processed at the Whitebird facility in Hamilton, Ontario, is approximately 69 per cent, and this is comprised of 64 per cent postconsumer fiber and 31 per cent virgin fiber. Brown liners in use by the company are up to 95 per cent recycled, whereas white liners used by other businesses can be as low as 21 per cent recycled.
As is evident in the company's green strategies, Whitebird is a firm with its eyes on the future and the endless opportunities it represents. Building on the family principles of the company's founders, Hendrik, and fellow next generation owner William Heikoop, hope to continue working with the same high standards of quality, reliability, and integrity. Though Whitebird's largest market is currently Ontario, the pair believe that the company's reputation for personalized service, quality products, and competitive prices, can facilitate a major breakthrough in the US market within the next five years.
"I see Whitebird as one of the leaders of packaging and manufacturing innovation in North America," Hendrik asserts. "As the pandemic has exemplified, things have certainly changed since the founding of Whitebird in the 80s – many positive changes, some negative. What has remained is a large number of loyal employees who have stuck with us through the good and bad times. A servant leadership style is certainly helpful in employee retention and the willingness to get your hands dirty as an ownership team. We've learned things from making mistakes over the years and it's our wish that we will soon be renowned for having the best workplace culture in our industry. The way the team performed during the difficult early portion of this year suggests that we are definitely getting close to that idea and I can only see things improving for the company, both externally and internally, over the course of the coming decade."
Whitebird
Products: Corrugated solutions manufacturer
www.whitebird.ca