Strength in numbers
Operating through a number of market leading brands, the Whittan Group is the largest manufacturer of steel storage products in the UK, producing innovative, cost effective solutions for a myriad of different industries
For the last 80 years, many of the leading names within the retail, manufacturing, transport, property, construction, local and national government, and professional services industries have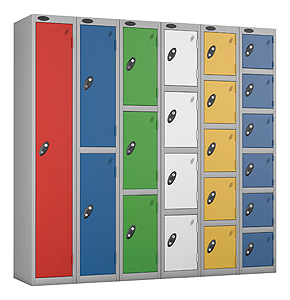 shared something in common. Though they may not have been aware of it until now, these names were linked by their individual working relationships with the Whittan Group.
The largest manufacturer of steel storage products in the UK, the Whittan Group is a leading supplier of storage solutions across the UK and continental Europe, having grown to the point where it has a workforce of over 1000 colleagues at 18 manufacturing and sales locations in the UK, the Netherlands, Belgium, France, Spain and Germany, processing more than 1000 tonnes of steel each week and generating annual revenues of £200 million. Committed to the continuous development and specialisation of the design, manufacture and installation of a wide range of storage equipment, including pallet racking, mezzanine floors, shelving, lockers and associated storage accessories, the Whittan Group has made a number of strategic acquisitions in recent years to complement its core racking, shelving and locker capabilities. These have included brands such as Polypal, Hi Store, Apex Linvar and Probe Lockers.
"Our group brands and their respective specialist operations possess the necessary capabilities and expertise to support every storage solution requirement that our clients may need, be they from a retail, industrial and manufacturing, or transport background," begins Jon Templeman, the Whittan Group's Chief Executive Officer, who joined the enlarged group in early 2016 following the acquisition of Apex Linvar. "We understand the ever-increasing demands of customers, multi-channel retailing, increased customisation and other retail challenges that now impact upon the warehouse, as well as front and back of house operations within stores.
"From an industrial and manufacturing perspective meanwhile, be it the upgrading of existing facilities or full project management of a new warehouse facility, our experts are able to design, manufacture and install solutions that can support the most sophisticated manufacturing environment. Lastly, from railway operations and bus depots to airports and freight storage requirements, our range of heavy duty storage solutions, including pallet racking, shelving systems and a wide range of lockers are strong enough to meet the demands of heavy use, as well as adhere to British health and safety standards."
Brand power
The Whittan Group is made up of many of the UK's leading steel storage product brands, each of which operates independently, focusing on its own particular product or sector. Link51, for instance, is the largest individual supplier of pallet racking, shelving and lockers in the UK. From its three UK sites, Link51 utilises more than 60 years of experience to design, manufacture and install a wealth of standard systems, which can in turn be configured to suit almost any storage requirement. The Hi-Store brand, on the other hand, specialises in multi-tier structures and mezzanine floors, allowing customers, including those working in multi-level warehousing environments, retail stores and even car showrooms, to create additional value from their existing floor space.
Established over 20 years ago, Storage Direct is the group's multi-channel business, offering both B2B and B2C customers a one-stop-shop for storage products and accessories through a mixture of web, catalogue and telesales. The Storage Direct site also includes the Locker Configurator, this industry-leading configurator for lockers, from the UK's largest manufacturer, allows customers to easily design lockers to their exact specification through specialist software. Other brands that make up the Whittan Group include Probe, which has been manufacturing lockers and shelving exclusively for the trade sector since 1960 and Linbins, the home of the best picking bins available in the marketplace.
Lastly, we have the Apex and Polypal brands. The former is not only responsible for the manufacture and supply of pallet racking, it also acts as the design lead on large warehouse projects, covering full fit out and lead project management. Polypal is the leading brand in the UK when it comes to retail storage solutions, helping businesses to optimise their product displays and providing them with expert teams to reconfigure front and back of store areas. Meanwhile, across Continental Europe, Polypal (Europe) is a leading supplier of warehousing and industrial storage solutions, utilising group products from all of its manufacturing facilities.
"As the UK's leading manufacturer of steel storage systems, with a wealth of different brands operating as part of the wider group, we have a very diverse portfolio of clients across retail, manufacturing, construction and service organisations," Jon continues. "We have worked with the who's who when it comes to Europe's leading organisations and are committed to supporting the network of independent distributors that operate throughout the region, which is a strong market sector in itself."
Careful consolidation
The Whittan Group traces its origins as a manufacturing company back over three quarters of a century, and in that time, it has perfected ways of designing solutions that create true added value for its customers to benefit from. The business has always possessed a very simple philosophy, which is to ensure that its primary focus has always been on its customers and its colleagues. This philosophy has allowed the business to grow and expand its capabilities and reach over the years, recruiting the very best people in the industry who go on to provide only the very best service to its customers.
With its UK facilities strategically located in Telford, Manchester, Chester, Birmingham and Milton Keynes, the group has developed into one of the country's most important manufacturing businesses. For the most part, all of its factories work a day shift, allowing it to also retain huge potential to increase output when necessary in order to support its ambitious growth plans. The Whittan Group also operates one of the largest pallet racking factories in Spain. Located in Bilbao, the factory falls under the Polypal Storage Systems brand, which has been processing steel in the country for more than 100 years, evolving in that time into a key supplier of complete storage systems across multiple sectors. It has also become a major global exporter, supplying to projects that have been completed in Scandinavia, Mexico, Brazil and Colombo, to name just a few locations.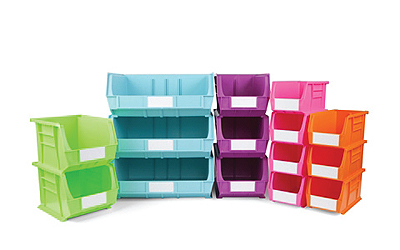 Today, the Whittan Group is under taking an important new phase in its development as it looks to consolidate some of its locations and facilities. "Having conducted a comprehensive review of our operations, it was identified that the group had two underutilised and inefficient racking factories within the UK," Jon explains. "As a result of these findings we made a strategic decision to invest in the Milton Keynes facility in order to allow the business to create the largest pallet racking manufacturing plant in the UK, and one of the largest across Europe. We are committed to, and proud of, our manufacturing capabilities and will continue to invest in our business to ensure we continually improve upon our quality and efficiency standards
"The consolidation of the UK racking factories involved a multi-million-pound investment in site infrastructure, machinery and our colleagues to help us to create this single operating site. Ultimately, this programme of improvements will allow us to be far more competitive when it comes to our production, in what is an ever more competitive environment, whilst also creating what we call a 'showcase site' for the group. It all comes back to how we are constantly striving to create an environment that our colleagues can be proud of, while also giving us something that we can use to visually demonstrate our capabilities to our customers. The journey towards this remains ongoing, but this commitment and vision is shared by everyone from our existing and new colleagues to our investors and leadership team."
Future proofing
As investment across the group's various businesses continues, it is always reviewing the latest opportunities available to it, including any that can ultimately improve upon its operational capabilities. Like many others around it, one of the things it has identified as a potential long-term benefit is the adoption of automation and robotics. "The technological advances in automation in recent years have been huge, with substantial improvements made in both productivity and quality," Jon enthuses. "These advances, coupled with reduced capital costs, have made the investment case for this new technology far more attractive.
"Other recent investments include the introduction of specific design software to help us to better design our racking, shelving and mezzanine solutions, a new group website, a new multi-channel site and an online locker configurator. Further to this we will shortly be investing in a new group wide Enterprise Resource Planning (ERP) system to support the whole of the business, as well as currently being in the process of reviewing additional investments in our manufacturing operation so as to further improve upon our painting and welding capabilities, which will support our ambition to create a state-of-the-art manufacturing capability. It is fair to say that technological advances have made these potential investments far more appealing to us."
To underpin the Whittan Group's investment in its manufacturing capability, it has recently recruited a Group Manufacturing Director in the form of Rob Zandona. This is a new position, created in the wake of recent acquisitions within the UK and the increased manufacturing ability that it has inherited from said acquisitions. The brief for Rob going forward is to establish and solidify an integrated, group-wide manufacturing capability that is able to support the group's ambitious growth plans, both in the UK and across Europe.
A further characteristic that allows the Whittan Group to stand apart as a manufacturer is that it possesses its own subcontracted installation team. "A key element of the service offering we provide to our customers is the installation of our projects," Jon adds. "We have taken the important decision to make a further investment and recruit our own 'in-house' installation teams within the West Midlands. Their job is to ensure that we provide the highest possible customer service to our clients at all times, and to focus our internal teams on the core values of safety, health, quality and the environment (SHEQ).
"We have been particularly encouraged that this initiative has been fully supported by our existing colleagues who have, since day one, shown a key interest in gaining further training and skills to assist with their own personal development. While this remains a relatively new initiative, the early signs are very encouraging indeed and it is likely that we will roll this out across a wider geographical area in the months to come."
Ahead of the curve
The group is always conscious of how important it is that its customers find it easy to deal with it and as such it continues to develop a number of concepts to fulfil this need. "Very often a customer knows exactly what they need and just want to get on with running their own business, as opposed to waiting for suppliers to respond at their own convenience," Jon describes. "It was with this in mind that we recently launched our on-line locker configuration tool, allowing customers to customise and specify their requirements with little more than just a few clicks of a mouse. We are now in the process of building upon this with the development of our next generation of on-line tools, which will include giving customers the ability to design and order shelving and pallet racking from their mobile device, before submitting their orders electronically."
Jon and the rest of the Whittan Group team are not complacent to the fact that all businesses currently remain somewhat at the mercy of the prevailing economic climate, one which continues to be influenced by the uncertainty surrounding the UK's exit from the European Union and the inconclusive outcome of the 2017 UK General Election. Nevertheless, the economic growth being witnessed in Europe, together with the relative weakness of Sterling has opened up the prospects for UK companies to grow through increased exports, proving that there are still a number of reasons to remain confident.
"To keep ahead of the curve, we need to carry on investing in our physical infrastructure to ensure we are best in class, and we need to keep investing in our colleagues to ensure that we have the best resources on board," Jon enthuses. "As a business, we are always searching for the best talent available to help us provide creative solutions for our clients to make us the partner of choice.
"The Whittan Group has enjoyed a strong period of growth over the last two years and we expect this to continue as we develop new customer relationships and new group products. We also believe that there will be further opportunities for strategic acquisitions, across both the UK and Europe, should they be seen to be complimentary to the existing group. Everyone at the Whittan Group is committed to the journey we are on to create a business that our colleagues are proud to work within and that has a simple vision to provide creative, cost effective solutions for our clients, and we are proud to have the backing of ambitious investors to help us to deliver this vision."
The Whittan Group
Products: Steel storage products