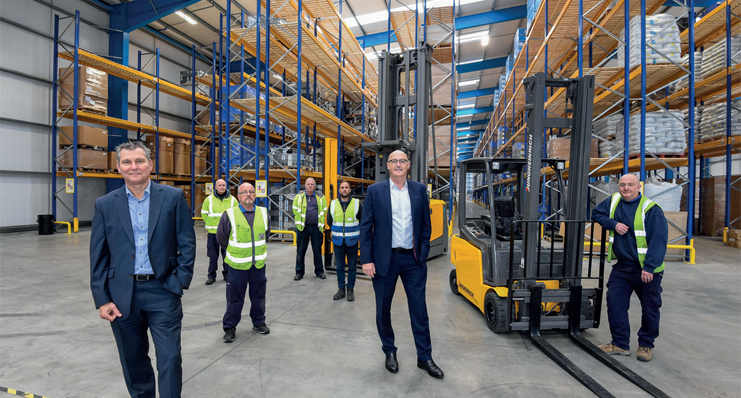 An injection of pace
The average family will spend an estimated £2000 on a holiday every year. However, with the restrictions imposed by the Covid-19 crisis, more money has been available for luxury investments like home improvements, appliances and cars; much to the gratitude of WHS Plastics. The business, founded by William Henry Smith, began in 1933 and has remained in the hands of the Smith family ever since. Now in its third generation, the Birmingham-based company has been through some impressive milestones, including an expansion in Egypt and its recent opening of a 75,000 square-foot logistics and warehousing operation. "In 2007, we started a manufacturing plant in Cairo, which employs around 200 people having already in 2001, purchased a fully automated paint facility in Runcorn, close to Liverpool, where we have about 110 people," says Paul Nicholson,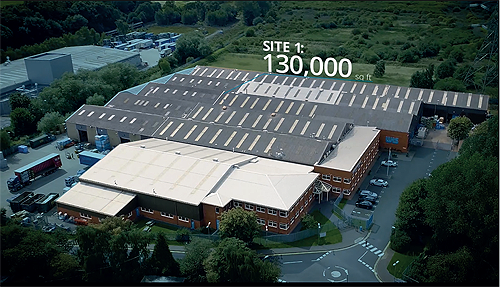 the company's Group Managing Director.
According to him, the facility in Cairo was not born under traditional expansion circumstances. "The Cairo venture happened when a customer of ours called Leoni Wiring Systems, a tier 1 supplier to Jaguar Land Rover, told us they couldn't continue paying European pricing because their main manufacturing facility was in Cairo and were looking to resource our work to an in-house Leoni facility in Romania. So, we offered to build a plant out there with a supply agreement for five years, and we have expanded from that position because that geographical market has become a substantial part of our group now," he shares.
As a predominantly tier 1 automotive manufacturer, WHS Plastics is a world-leading injection molding company with the largest machine molding capacity in the UK and a specialization in automotive parts, according to Paul. "Anything that is plastic, we can do – bumpers, interior trim, under bonnet, engine covers – you name it we do it, now manufacturing about one million parts a month," he shares.
In line with its operational successes, another characteristic that helps set the business apart is its geographical location. "We are in the heart of the Midlands, just off the M42 motorway and the M6 for quicker delivery, which makes us perfectly placed to satisfy the automotive needs of our customers. On top of that, we also act as a tier 2 automotive supplier. We have built our reputation not only on quality of service, but also on being in the right place geographically to ensure that the products that are expected of us are also made to our clients' standards & expectations" adds Paul.
Regardless of the fact that 800 people make up the WHS Plastics team, the company prioritizes an excellent culture that means that its employees are motivated to excel at their work. Paul notes that being able to manufacture products of such high quality is greatly reliant on a dependable and dedicated labour force. "How do you create a family feel when you have that many people across the Midlands, Liverpool and Cairo? It's tricky, which is why something we focus on maintaining is that closeness, while also staying professional. In fact, we have a family fun day coming up when we will bring all the employees together. We'll have free food and ice creams and give the families a tour of the facilities so they can show their kids where they work. These are the sorts of events we run in order to keep that family culture alive," he says.
This sort of stable and united working environment proved to be all the more helpful when the team had to pull together to get through the Covid-19 pandemic. After being forced to close for a few weeks, the company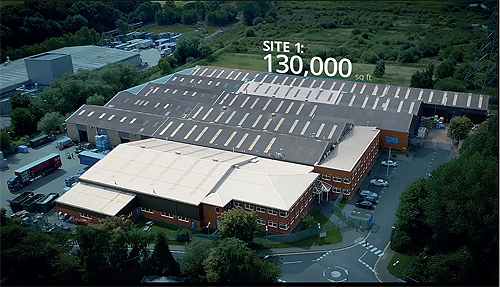 swiftly bounced back and partnered up with Jaguar Land Rover to manufacture face shields. "Every employee at Jaguar had one, as well as their suppliers, which enabled us to keep going because it gave us a reason to open up shop again. Although we were working with a reduced team, we focused on the health and safety of our people, and even installed additional clocking-in machines to avoid queues in the factory. I think that's something we did really well and every employee was exceptional in their commitment to seeing the pandemic through," expresses Paul.
Now, as the world market slowly begins to recover, Paul is excited about the future of the automotive industry. "I think this sector has moved on from Covid-19 because as early as March of this year, we had a fantastic month. Our only challenge at the moment is that there is a global semi-conductor shortage, which is bringing the car plants to a bit of a halt. On the flip side, personal debt is at an all-time low and one of the areas into which that extra cash is being funneled is cars. So, I think when they get the semi-conductor issue sorted, this market will absolutely boom and we are getting ready to meet that demand," he states.
Efficiency, determination and quality is fueling WHS Plastics' success and its ability to keep up its pace ahead of the competition and with that, the business will continue to strive to push industry boundaries by branching into additional opportunities. "We want to add more to automotive like our competitors are doing, especially on the electric vehicle developments. We want to make sure we continue relationships with new car companies without taking our eyes off our core customers. We are already looking at non-automotive sectors because we currently have about 20 percent of our business in that industry already; everything from catering, sandwich boxes through to garden plant pots. We will always be looking at smaller ventures like that to keep the machines busy when automotive drops off here and there, which it will always do," Paul concludes.
WHS Plastics
www.whs-plastics.com
Services: Injection molding manufacturer