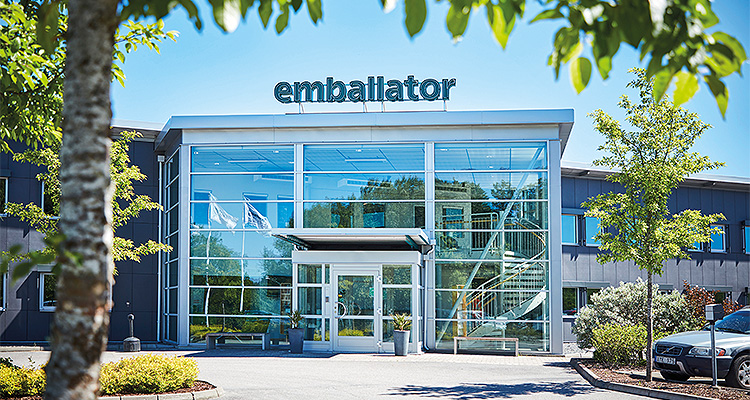 Why embodying values comes first for Emballator Group
Before joining Emballator, I spent over three decades working at SKF, a Swedish bearing and seal manufacturer," begins Kent Viitanen, CEO at Emballator Group. "Over the decades, I honed my craft with a range of different roles in myriad countries.
"For the last ten years of my stint at SKF, I was part of the group's management team," he adds. "My decision to join Emballator was really quite easy.
"After meeting with its owner and chairman of the board – not to mention hearing their strong ambitions and view on where they would like to take the company in the future – it was a simple decision.
"Indeed, big ambitions, working hard over the long term, and driving forward with a strong purpose are the key ingredients behind any business. They are worth spending your time on."
Kent is a man with a purpose. He speaks directly and is evidently impassioned by manufacturing and the company he leads.
For this issue of Manufacturing Today, we took the opportunity to ask Emballator Group's CEO questions with the aim of discovering the secret behind the company's continued success.
First, though, let's get to know Emballator. The company is owned by Herenco, whose history, as Kent explains, goes way back.
"Herenco was established in 1865," he details. "The group has remained in the Hamrin family for four generations.
"Originally, it was a media-based company, but in more recent years, the family has transformed the company – step-by-step – to expand its industrial operations."
That brings us to Emballator Group, a supplier of rigid packaging made from various materials – such as tin plate, plastics, and aluminium. The Emballator Metal Group Ulricehamn was first acquired by Herenco in 1975, and has, since then, diversified with numerous divisions.
As Kent informs us, the Emballator Group, as its now known, was formally established in 1997. "Over the years, we have become an international group with companies based in countries including Sweden, Finland, and the UK," he says.
"We sell our products in more than 55 countries worldwide. As a group, we now employ in excess of 900 employees and have a turnover of 250 million euros."
Since it is divided into three different areas – Emballator Metal Group, Emballator Packaging Innovations, and Emballator Packaging UK – we are curious to hear from Kent how this structure works. Do they operate in unison or disparately?
"At Emballator, we believe in a decentralized way of working," he answers. "There are a few central functions with the purpose of supporting operations through our local organizations.
"Nevertheless, from a customer viewpoint, it is important that we support them as one Emballator – many of our customers appreciate that we can offer rigid packages made from various types of materials, and it does not matter what side of the business that comes from.
"We can also find synergies between our companies within production excellence, purchasing, sales and finance," says Kent. "It is all set up to work as one well-oiled machine."
Packaging portfolio
Emballator Group has five main markets for its products: paint, food, chemical, pharmaceuticals, and – more recently – beauty and personal care.
"For paint, we offer pails and buckets made from plastics and tinplate," explains Kent. "For food, we can supply buckets, bottles, tubes, and closures made from plastics, aluminium, and tinplate.
"Our chemical customers are buying cannisters, bottles, and closures from plastics, tinplate, and aluminium," he adds. "Then, for pharmaceuticals, we offer tubes,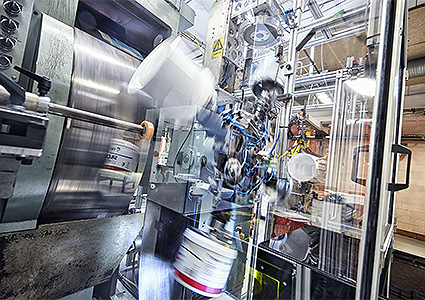 buckets, bottles, and closures in plastics and tinplate.
"And finally, we supply tubes, bottles, buckets and closures to the beauty and personal care sector –
but our offering goes beyond products.
"Our aim is to help our clients reach their sustainability goals. By helping them to achieve their environmental milestones, we can make a bigger impact on halting climate change than just limiting our own emissions."
Recently, Emballator Group has begun working with a new supplier. As Kent mentions, this is significant since relationships within the manufacturing world are built on trust and mutual development; the group is, consequently, always seeking new partners that are confidently breaking new ground in relevant sectors.
Sustainably driven
"DuoPlast is one of these," asserts Kent. "The company is a new supplier for us. We have been looking for packaging solutions with recycled material for a long time without success.
"By working with DuoPlast, though, we now have access to a material that – without any changes to our production – has contributed to a lower climate footprint.
"Emballator Group has a tradition of creating long-term supplier relationships, but today we need to focus on speed in the transition to a more sustainable society.
"We will only be able to continue working with suppliers that actively present financially viable solutions that also contribute to our sustainability targets. This is a tough challenge in a traditional business such as metal packaging. But it is worth it."
Indeed, the group plans on being climate neutral by 2045, and by the end of the decade it expects to have halved its carbon dioxide emissions. It is all part of the group's longer-term ambitions for the business. A lot of time and effort is put into these ambitions, one of which is the implementation of a new Innovation center in June 2022.
"Emballator Group will continue to put its customers first," he reveals. "We will closely follow market dynamics going forward and try to be ahead of the curve in this increasingly volatile world.
"Sustainability and innovation remain very high on our agenda, and we aim to play a leading role in these fields," Kent concludes. "In due course, we will be the go-to company for customers and employees who care about creating a sustainable future for the coming generations."