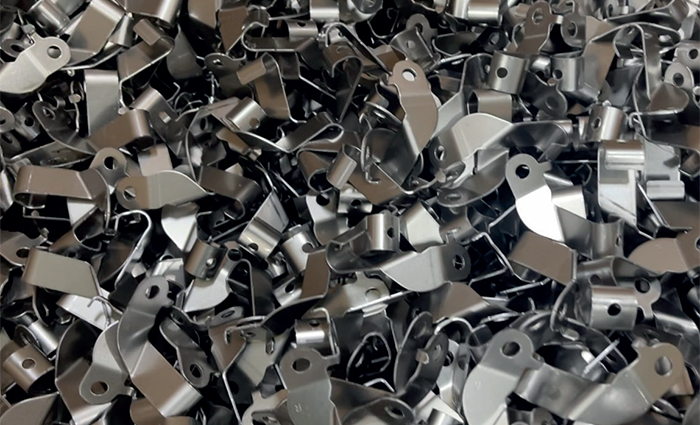 Wiegel: a family-run manufacturing success story eight decades in the making
I was born and raised to run this company," begins Aaron Wiegel, President and CEO at Wiegel. "I got involved at a very early age – all the way back in the eighth grade, to be exact. I began with shipping and receiving; each year I changed roles, moving throughout the facility. Therefore, by the time I had finished my degree in engineering at Northern Illinois University, there wasn't a machine I had not run. I even knew the office side of the business inside out – from designing to accounting and so on."
When a Vice President of Stamping role opened up, Aaron leaped at the chance. It was a tough job, representing more than 95 percent of all sales and overseeing production related items, quality control, and tooling and repairs. "Over the course of ten years, I learned almost everything there was to know about the company through that role," says Aaron. "More importantly, it was the major stepping stone for me to take over as President and CEO when my father retired in 2010 – and from that point on, we took off like a rocket."
A family legacy
The company, which, as you might have guessed, takes its name from the family that has owned and operated it for more than eight decades, has a history that goes back much further than Aaron – a fact he is keen to remind us about.
Wiegel Tool Works, as it was known before a recent rebrand early last year, was founded on December 6th, 1941. The business was originally a simple tool and die shop, and over the ensuing decades not much changed. Aaron's grandfather successfully ran the business until the late 1960s, when he suddenly fell ill.
His son, another engineering graduate, was about to embark on his fifth tour of Vietnam, but being the only child, the Red Cross permitted him honorable discharge so he could be with his father. But then there was also an entire business to run…and expand. Indeed, Aaron's father carried out several company-wide developments into the 1990s, bringing in a range of metal stamping capabilities and investing capital into more robust pieces of equipment essential to the stamping process.
State-of-the-art technology
So, as Aaron was saying: "We took off like a rocket." And it's true. If you are a Chicago-based manufacturer, then you will know the Wiegel name. After taking over as President and CEO and Co-Owner alongside his two siblings, Erica and Ryan Wiegel, Aaron approved a 20,000-square-foot building addition led by his brother and coordinated another 25,000-square-foot expansion of the firm's high precision metal stamping and manufacturing facility based in Wood Dale, Illinois.
But that wasn't enough. In 2017, the company acquired an additional 52,000-square-foot facility, and in 2021 went on to lease a 62,000-square-foot space that has since become Wiegel's central shipping and receiving facility. For 2023, Wiegel plans on expanding its existing building by adding on an extra 20,000 square feet for additional manufacturing floor space. What we can see here is a clear upward trajectory.
Aaron neatly summarizes this arc for us: "All told, we went from 48,000 square feet with 39 employees when I first joined to – if our forecasts are correct – four facilities totaling over 207,000 square feet in space and an increase in sales by 490 percent with approximately 230 employees this year. But it isn't really that complicated – just three generations of Wiegels expanding our manufacturing capabilities one step at a time.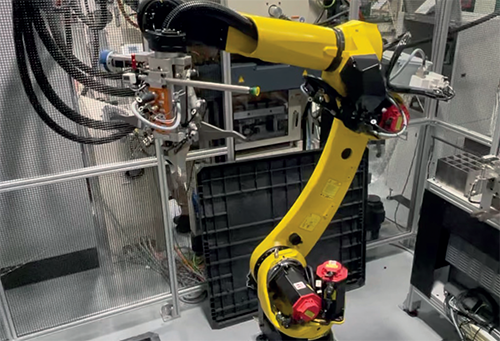 "In terms of automation, we only installed our first robot in 2021," he continues. "Yet now we have 42 of them, fully automated. We have also taken on specialized types of welding as well as high-volume assembly work thanks to our introduction of robotics."
Strategic growth
There is no doubt that Aaron loves what he does. "I never talk – let alone think – about retiring!" he admits. "I have years of work ahead. But to me, this is not a job; rather, it is a hobby that I am fortunate enough to be paid for. Truth be told, it has been a fun ride, and I love leading the pack.
"I work with great people – employees and colleagues in the manufacturing world alike. Indeed, I grew up working in the business, but now my job is to work on it. This means lots of strategic planning, taking calculated risks, and enhancing our capabilities even further.
"We invest everything we have back into the business," concludes Aaron. "Ultimately, however, the buildings, the machines, and the equipment are worthless without the right people involved. We invest a lot in our staff, providing both internal and external training, and we give them the tools to do their jobs properly. So far, it has worked out."
Wiegel is more than just a company. As our interview has made clear, it is a family legacy – not to be owned, but to be looked after and enhanced, before passing it on to the next generation.
In the Chicago area, none is quite as efficient as Wiegel when it comes to offering turnkey, high-precision, and low-tolerance copper-, aluminum-, and precious metal-based products and assemblies. With decades of experience, the family-owned company intends to expand further over the next few years: Aaron is confident that he can achieve a 20-to-30 percent growth rate year-on-year, ultimately leading Wiegel outside of the Chicago area and into other territories such as Mexico and Europe.
www.wiegel.com