Putting the heart in holiday homes
With 70 years of experience in the holiday homes market, Willerby has become a name synonymous with providing unforgettable experiences to consumers thanks to a focus on quality, innovation and continuous improvement
Founded in 1946 by Walter Allen, a manufacturer of beehives who lived in the town of Willerby and believed he could make a difference to the leisure industry, Willerby has more than 70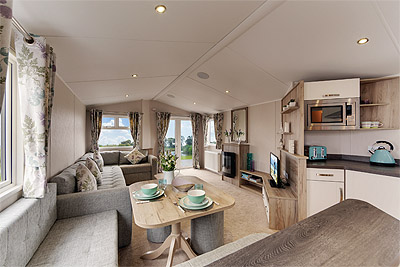 years of experience in manufacturing holiday homes and lodges. Today the UK's largest manufacturer in this field, the company aims to provide customers with a home away from home, by going above and beyond expectations, while also delivering value for money.
"We continue to lead the way in the holiday home industry, with up to 30 holiday homes and lodges leaving the site each day. In 2016, our turnover was £150 million and its anticipated that in 2017 it will reach £160 million. Our continued success stems from the fact we are a firmly established market leader, and have been for years through our technical innovation, unrivalled quality and breadth of offering. We are led by our people and our product, and have a loyal and dedicated workforce who are hugely passionate about product design and manufacture. We also regularly launch innovative new products to the market," highlights Peter Munk, CEO at Willerby.
Thinking about the reasons behind the company's ongoing success, Barry Hague, Design Director at Willerby notes: "We listen to the customer. If the holiday homes we produced did not meet the needs of the holiday parks and consumers in both design and quality then we would not be successful. We take immense care in ensuring that all of our products meet the customer's needs. The interior layout must fit with the customer's lifestyle and be attuned to the way people want to use the products. The styling needs to be aligned with high street trends and this is a particular area of focus for our creative team. Much effort and time is also spent working with our suppliers who also supply many of the major high street names."
"Certainly, for our top ten suppliers, our relationship is key, given the level of annual spend associated with these companies. When it comes to selecting suppliers, they have to satisfy challenging PPM, quality and OTIF requirements as well as demonstrating competitive pricing, access to new and existing technologies and a high level of customer after-sales support," comments Alan Bateman, Purchasing Director at Willerby.
Passionate about designing practical and beautiful homes for parks, not only in the UK but across the globe, Willerby operates from an extensive 90-acre site in Hull where its people are the very best designers, engineers and craftsmen, many of whom have been with the company for decades. "We have four factories in Hull, with five production lines as well as a separate prototype building factory. We have a capacity of roughly 8500 units and have increased production by 40 per cent since 2014; this includes adding a new lodge factory in 2016 and going live with a flexible multi-product factory in 2017," says Cliff Beal, Production Director at Willerby.
"Through investment we have expanded our lodge factory by 33 per cent through capital spending and created a fully flexible factory to accommodate the different manufacturing that is required in the construction of holiday homes to residential specification products," he adds. "To ensure quality, the facilities are BSi 18001 Health & Safety Management accredited and BSi 9001 Quality Management System accredited; we also have quality performance measuring tools to ensure compliance and provide training, lean manufacturing in place and an ethos of continuous improvement."
In addition to its facility, Willerby has two dedicated showgrounds, one in Scotland, which opened in 2016, and another that was recently opened in Hull. Packed full of fabulous holiday homes and lodges waiting for customers to explore, the showgrounds offer the very best options to customers, whatever their requirements. "In terms of recent developments, customers visiting our showgrounds will be able to see our recently launched Mulberry, our first luxury leisure lodge as part of our botanical range. This was very well received and we will be looking to follow up on this success and expand our offering in this new and exciting area," highlights Barry.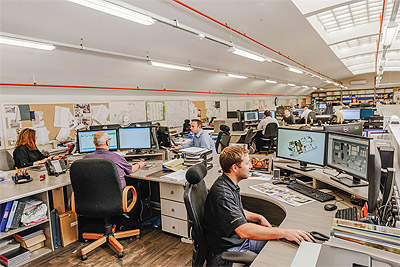 "Other new innovative products include the family friendly Skye holiday home as well as the unique Hive Lite collection, which is a range of compact accommodation pods with fully customisable, design-led interiors that are intended to offer a new approach for the holiday caravan market. They are ideal for glampers and families alike," Peter adds.
With a proven reputation for innovation and high quality products, Willerby caught the attention of Equistone Partners Europe, and in June 2017, Equistone announced it had required a majority stake in Willerby from Caird Capital. Already benefiting from exciting developments within the UK holiday home sector, such as the Brexit vote and the rising popularity of staycations, this major investment will enable Willerby to expand further in the growing UK holiday homes market. "We will do this by leveraging our strong brand, new product development and quality production to meet increased consumer demand," says Peter.
Nestled on a strong platform for future growth, Willerby will continue to focus on delivering products that not only meet the needs of its customers but also respond to market trends. "In the short term, we will focus on our core holiday home market and leisure lodges, ensuring they continue to provide the best value for money and desirability possible. Overarching all of these developments will be our focus on innovations that wow the consumer and ensure we continue in our efforts to create dreams," Barry concludes.
Willerby Ltd
Products:
First-class holiday homes and lodges