Pointing the way
By combining well developed and robust processes with cutting-edge creative solutions, Wilmot Budgen has been able to develop a fully integrated service, and become experts in the creation of card-based point of sale and retail display products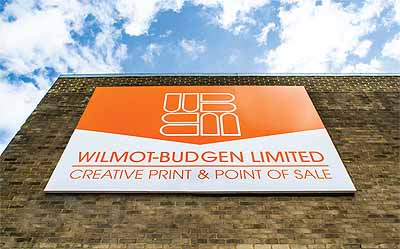 Founded 45 years ago in East Croydon, and today based in Coulsdon, Surrey, family owned business Wilmot Budgen is a specialist when it comes to providing creative solutions to all types of in-store product display challenges. "It was eleven years ago that we moved into our new, 40,000 square foot facility here in Coulsdon," begins Managing Director, Richard Budgen. "Since then we have experienced strong annual growth, which has coincided with the opening of a second facility measuring 20,000 square feet, and the recent completion of the purchase of third, 10,000 square foot site that we plan to have operational within the next six months."
With its own design, manufacturing and logistics facilities all under one roof, Wilmot Budgen is able to meet all of the sales promotional, product display and point of purchase requirements of its many, and varied, customers. Design innovation, structural solutions, timely production and efficient logistics are the cornerstones of the company's service, with it priding itself on its ability to constantly evolve its offering to meet rapidly changing industry demands. Meanwhile, its long-held relationships with a number of prestigious high street retailers, such as Boots, Superdrug, Tesco, Sainsburys and Morrisons, as well as leading international brands including Coca-Cola, L'Oreal, MaxFactor and Body Shop, have enabled it to develop a comprehensive database of their unit specifications, which reinforces its expertise, and results in ongoing recommendations from its suppliers.
"Our main site currently houses our litho printing and point of sale manufacturing activities, while our second site is where we carry out our digital printing operations," Richard continues. "The plan for our third and new
est facility is for it to become the home of our litho printing, while our original site will transition to become purely for point of sale production, packaging and distribution. All of these efforts are designed to capitalise on both the strong growth we have encountered in recent years, particularly within the point of sale arena, and the fact that our own expansion has exposed the Wilmot Budgen name to a much larger client base, and therefore higher volumes of work."
Within its facilities, Wilmot Budgen applies a lean manufacturing structure, which allows it to have a high degree of production flexibility. All of the company's services are fully integrated to provide the best delivery system for its customers' needs and expectations. The client management process it utilises begins with the creativity that is at the centre of everything the company does, and it is this that provides it with the design edge it has become known for. Once a concept has been agreed, artwork is prepared to transform thoughts into graphical images. Using the latest CAD software capabilities its designers create a 2D representation to ensure the product conforms to the client's guidelines, is structurally robust and space-efficient.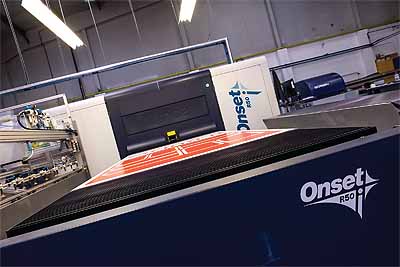 Moving onto the engineering phase, the company uses the approved 2D structure to produce a 3D item, creating cutting guides to facilitate artwork and provide a working prototype for testing. With testing complete, the product in question can be produced, with Wilmot Budgen's manufacturing staff being highly proficient in the use of various substrates including card, PET and polypropylene. The company applies total quality management principles as part of its assembly and packing process, something which helps minimise mistakes and wastage, and certifies its capability to get things right first time. The final link in its service offering is its logistics capability. Whether the client requires same day delivery for a single item or full scale distribution of numerous pre-assembled stands to several international sites, it has the resources in place to deliver. Warehouse space is also available to hold stock of finished stands where necessary.
At the time of speaking with Richard, his team were in the midst of what is traditionally the company's busiest time of year, when many of its clients are preparing their Christmas season branding. "As we have seen in the time that we have been operating, obtaining new business is vitally important in our industry," Richard states. "As our business is very much promotion led there is always the chance that a client will decide to run less promotions in a given season and that means less work for us. With the economy being impacted by a degree of uncertainty there are definitely more clients out there spending less, therefore the best way of counteracting this is to spread our own net wider to attract more companies to us.
"This is a market that is always evolving and is one that requires companies such as ours to be reactive, flexible and able to cater for smaller, more personal promotional campaigns which have recently become the norm. In response to this we have continued with our programme of investment, putting money into the development of a new Management Information System. We will also soon be investing in new, specific printing equipment that will only help improve upon our flexibility and ensure that we remain best placed to react the quickest when it comes to servicing our client's needs."
Wilmot Budgen
Products: Point of sale and in-store display solutions