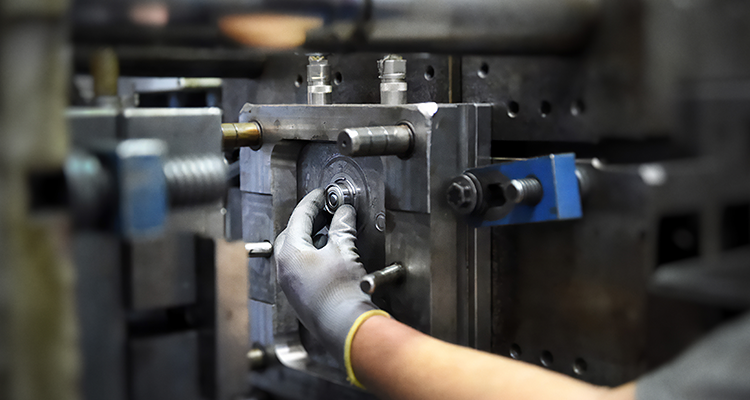 With ambitious plans to grow, Manar Inc. is molding a prosperous future through culture, quality and competition 
Manar Inc. (Manar) has remained a dedicated partner since 1974. This is evident in the fact that the company continues to do business with its first ever customer! Its depth and breadth of experience is incomparable to other custom plastic manufacturing companies. Furthermore, the business strives to create and maintain long-term partnerships and its subsequent growth is a testament to its production of quality thermoplastic solutions at competitive prices. 
The company demonstrates success and credibility through its manufacturing of critical, high-precision plastic components. As a result, it has partnered with Fortune 100 companies and small start-up businesses across a range of different industries such as healthcare, automotive and transportation, industrial, lawn and garden, and power sports. 
"We started with CEW in North Vernon, Indiana, then purchased another business, Key Manufacturing, in Madison, Indiana," shares Michael Cirone, President. "In 1979, we started a greenfield facility, also in Indiana, called GTR. Later in 1985, we established Tennplasco. Our progression has been based on customers. For example, the Tennessee facility was built for Toshiba televisions and microwaves were manufactured in Lebanon, Tennessee," he says, highlighting the extent of the company's diversification. "We've grown even further than that. We've migrated to more power sports, and lawn and garden parts because that facility boasts incredible capabilities," he added. 
Today, Manar consists of four business divisions: Key Manufacturing, GTR Enterprise, Manar Medical and Tennplasco LLC. As Michael outlined, these companies have come under the Manar remit through organic growth and customer-led development, and each of them is centrally located to serve various markets and clients. The corporate offices, along with GTR Enterprises, LLC and Manar Medical, can be found just 30 miles south of Indianapolis, Indiana, in Edinburgh. Key Manufacturing is in Madison, Indiana, about 50 miles Southwest of Cincinnati, Ohio. Finally, the Tennplasco LLC facility is located northeast of Nashville, Tennessee, in Lafayette.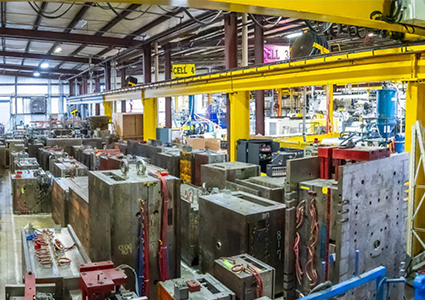 Adaptability and diversification 
The company's expertise in these four divisions has allowed it to create medical components of a high-end, durable quality. At the moment, Michael stipulates the business is focused on two key areas: medical/healthcare and electric vehicles applications. "Our operational processes mean we can accommodate manufacturing materials that go in at a high temperature, which is really why we are a good fit for customers. We can do smaller parts, we can do larger parts, whether it's a battery, component, or a structural part – we can do them all."  
Michael has been part of the plastics industry for over 20 years and brought a plethora of expertise to his appointment as President. "I started with GE Plastics back in 1985 and sold resin to GTR, Key Manufacturing, and CEW Enterprises. Afterwards I moved to Honeywell. Then, in 2013, I was looking for a new challenge in my career. I wanted to get back into plastics or turbochargers, and it just happened they were looking for a President at that time, with expertise in both plastics, and OEM, which was right up my street." 
However, the last ten years have arguably been the most challenging of Michael's career. Although he acknowledges the global issues, he commends the company, and its ability to adapt well to market adversity, which is what led to Manar's extensive diversification. "We were too overloaded in terms of our sales percentage, but we've changed that. Another hurdle we've had to overcome has been the replacement of older equipment. Fortunately, that was alleviated when we became an ESOP business in 2017. We've been able to utilize the additional investment and recycle most of our equipment over the last five years." 
Of course, we can't forget Covid-19, which has been the most recent event to impact the stability of industries across the globe. "Yes, we had supply chain issues. However, we did an excellent job, and grew our business over that time. I'm not naïve to the fact that for some injection molders, the last three years have been hard, and it has been really difficult for them to rehire people that were furloughed at that time. But I am so proud of the efforts here at Manar, and our team went above and beyond to ensure that we kept our doors open." 
Expansion plans 
On the note of 'open doors', Michael highlights that despite these issues, the company culture has continued to flourish. "We're sharing a lot more knowledge, there's a massive amount of transparency, and our leadership team does an excellent job of making opportunities happen for everyone."  
In bringing the conversation to a close, Michael shares the business' plans for growth, and highlights the possibilities for expansion. "In the next five years, I would like to see a 40 percent increase for us. We'd love to see us have a much larger presence in the industry going forward. If we could do that the plan would be to expand and build a new facility in Indiana, and I think that will serve us well going forward," he concludes.