A driving force
With a determination to lead the vehicle manufacturing industry, Woodall Nicholson Group has new developments underway to pioneer the journey to Net Zero
Over the last two years, Woodall Nicholson Group (Woodall) has been working tirelessly to ensure the wheels of its operation remain in motion. In order to keep up with the increase in demand, the company has had to juggle the consequences of a disrupted supply chain, and a shortage of staff. However, speaking with Frank Barrett, the company's CEO, we learn more about how Woodall has navigated these challenges, and continued to invest to provide leading solutions for the vehicle manufacturing industry.
The last time we spoke with Frank, Woodall was in the process of enhancing its product development, particularly in its effort to offer greener solutions to its customers. "We created a new division with the evolution of its acquisition of Promech Solutions Limited, which harnesses the focal point of accelerated development for our zero emissions projects. It has the mandate to look at available technologies, and design the development of products, in conjunction with each of our other businesses," he says.
Considering that Woodall's Mellor business was traditionally a small bus manufacturer, the company is determined to lead the way when it comes to vehicle energy transition, with an ambition to push its own boundaries. "We decided to expand our horizons. We made a strategic investment, and with this we developed a midi-bus range that is fully electric, from seven meters up to 12 meters in length, and puts us into the competitive landscape of what is usually known as 'big bus operators', albeit not double-deckers. We have taken our extensive experience and approach to innovation, and applied it to this section of the market; all while maximizing passenger carrying capacity, with less batteries, significantly lighter overall product, more environmental products, a longer lifespan, and at a lower operating cost," he explains. "From its birth, this product is a zero emissions BEV midi bus, every aspect of its design is geared towards meeting the criteria of the market place. It represents a brave step, but an advantage has been that it was not compromised or constrained by being an adapted ICE product in its genetics, making it a real fresh approach to meet the needs of the market."
With enormous pride, Woodall also made the decision to share its progress with the world, and exhibited through its VCS blue light vehicle manufacturer a ground-breaking electric ambulance at last year's COP26. "We have two versions of zero emissions ambulances. We have a fully electric one that is actually in full front-line operation undergoing a yearlong field trial. The one at COP26 was a prototype for a collaboration project that we were invited to be a part of. Our ability to provide a low floor, lightweight, hydrogen and electric ambulance is what will allow us to expand in this par ticular field."
Company developments
Whether it is traditional ambulances or the development of new products, Woodall is at the forefront of vehicle innovation taking place across the UK, and very much has the possibility to grow its footprint across Europe. "If you look at some of the more traditional vehicles on the streets – hearses and limousines for example – we are the only manufacturer of a Tesla hearse. We are also actively targeting the mainstream electric vehicle development of hearses and limousines this year in order to develop a fully electric, 300-mile range prototype, and we believe we have the potential to dominate in those markets.
"In the bus sector, the opportunities are equally as fantastic. The added midi bus range opens us up to significant European and international markets, and we have had some strong orders come in from Scandinavia and Hong Kong in recent months. It is one of our strategic objectives to continue growing the international opportunities for our products, and that is coming together quite nicely indeed," he says.
The company has also spent an impressive amount of time and energy investing in the blue light sector in which it has, as previously mentioned, developed the first hydrogen ambulance with the NHSi and London Ambulance Service. However significant development on the existing frontline ambulance product is still very much a focus and Woodall's VCS company are currently the market leader and prime supplier for front line ambulances to the NHS England with a lighter, cost saving and ultra-reliable product. "That will be a strong point for the NHS, and we are very focused on our responsibility to assist it in saving money in the future. Even our traditional VCS product gives annual improved fuel savings, and so both our lightweight and zero emissions projects will bring about an exciting change for the emergency services sector going forward," he shares with us.
From what we've heard, it is clear that Frank believes every cloud has a silver lining, and despite the challenges imposed by the pandemic, he is proud of the company's efforts to make the most of difficult circumstances. "We have had chip supply problems globally, and that has been frustrating to overcome considering that our order book at the end of 2021 was at least 110 percent higher than it was the previous year. To overcome this, we have aligned a 12-month strategy to enhance the quality, reliability and the cost effectiveness of our products, and we have more than doubled our engineering recruitment in the last 12 months," Frank says.
In addition to these developments, Frank also shares details of the new facility in Scarborough, due to open later in the year, to assist with Woodall's growing demand. "We have invested significantly in this brand-new purpose-built facility. When we actually started discussing this new facility, it was going to be in the region of 40,000-square-feet in size, but we have actually almost doubled that to 70,000-square-feet."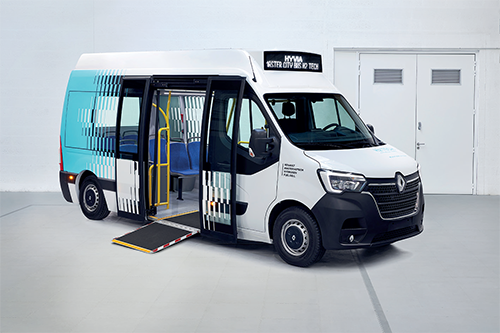 Rebranding and repositioning
Although the pandemic has had consequences on various parts of the company's operation, Woodall is moving forward with a few lessons on how to overcome future challenges. "We work very hard with our suppliers, and we try to maintain a strong line of communication in order to ensure the wellness of both the organization and its partners. I certainly think that in navigating the last two years, we have really refined our skills to be much more engaged with our suppliers and our employees."
When we turn our conversation towards the topic of what the future holds, Frank shares his thoughts on the direction in which he is leading the business, beginning with a rebranding that – at the time of our conversation – was set to conclude at the end of April 2022. "We want to realign the driving force of what we do. Despite our long-standing history, we aim to refocus what we do and who we are, in order to maintain and improve our perception, promotion and encouragement of innovation to the wider market.
"The rebranding is actually something of a repositioning, with the goal to capture what the Woodall Nicholson Group is, and how we are a multi-market, multi technology, specialist vehicle manufacturer, Woodall is a unique group with devolved responsibility but shared enthusiasm and cooperation that strives to bring about sustainable transport. We are pulling together a communication plan to invigorate the organization for the benefit of the companies within the group, and really clearly define how they all tie together in common goals and ambitions. In order to achieve this, we are taking a look at each of these companies and what they can bring to the market, and how they will be able to further excel. So, the rebranding is about making sure that what it means to be part of the Woodall Nicholson family is set out with a clear and united vision. The rebranded name will be WN V-Tech, as in WN Vehicle Technology."
Following on from the rebranding, 2022's journey is looking especially prosperous, with the next 18 months bringing notable trading opportunities. "We are aiming to establish ourselves in the midi bus market, and we will look to put ourselves on a more international footing. From my perspective, it's about realizing the investment we make, increasing our presence, and delivering on what our customers want from us, while focusing on sustainable zero emissions at the forefront of all the growth.
"For example, we are taking our lightweight vehicle technology that I mentioned on the BEV product, and bringing it into a more commercial vehicle market, which is something that we haven't done before. We actually have prototypes in field service work at the moment to test those capabilities. Our usual strategy is to test and trial a vehicle for a year or two, and then bring it to market, and that is where we are at the moment. So, in the next 12 – 18 months, you will see the division venturing into a more lightweight commercial market."
Frank concludes our discussion by sharing a final insight into the company's approach for the coming years. "We recently appointed Gustavo Marqueta, who is our Business Development Director, with a new International pedigree and his mantra is quite literally 'business development', not only at a boardroom level, but he spent many years developing and driving the international side of Alexander Dennis Ltd, where he was based previously. So, we are incredibly honored to have him working with us, and since he started, we have had significant discussions in Central America, Mainland Europe, Hong Kong and Australia, and I think over the next few years, we will expand our manufacturing capability to an extraordinary scale. We already have manufacturing in Germany, and I think we will have one other location further afield very soon," he says.
Frank believes the future of Woodall will bring with it new manufacturing capabilities, and allow the business to continue to innovate through the creation of unique products. This, according to him, only reinforces the extent to which the company is dedicated to serving the vehicle manufacturing industry. "I think that we are quickly becoming the experts of appropriate solutions, and, if we continue to do things in our unique and innovative fashion, we will hopefully be very successful," he concludes.
Woodall Nicholson Group
www.woodall-nicholson.co.uk
Services: Vehicle parts manufacturer