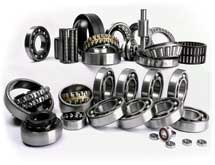 World Class Manufacturing Group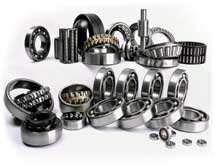 At the end of 2008, as the recession began to fully take hold, an idea popped into Bob Peltonen's mind. To combat what was taking place in the economy, he thought it would be best for company's in a common industry to form an alliance for collective marketing and bidding on commercial and government projects.
Peltonen is the principal owner of World Class Manufacturing Group, which offers contracting manufacturing across four divisions in northern Wisconsin and serves an assortment of industries. Peltonen and his firm are also leading the way for the North Star Manufacturing Alliance.
"The biggest thing going on is the North Star Manufacturing Alliance," Peltonen explains. "It gives us the ability to offer large OEMs a manufacturing contract."
The North Star Manufacturing Alliance wants to offer a single point of service for a group of four companies in Ashland and Bayfield counties in northern Wisconsin. These are small businesses in HUB zones that began to struggle when orders decreased. The managers and owners found that there was common ground in customers and suppliers, and the collective capabilities of the companies could be aligned.
"The four different companies all have their own machine facility, foundry and forge shop that builds an OEM product," Peltonen says. "We can move parts internally for rapid foundry assembly, like being under one roof with one purchase order."
Work is scheduled and shuttled from location to location, without additional transfer charges to the customer. This results in a reduction in total cost and lead time. Along with World Class Manufacturing Group, the other three members are Ashland Industries, Eagle Forge and Washburn Iron Works.
A customer only needs to place one call for orders, starting with initial design and engineering through production and final finishing. Peltonen stresses that the alliance provides the potential to gain new work in several industries. "It saves a lot of OEMs an unlimited amount of money, and saves a lot of OEMs on lead process shipping," he says. "We can deal with [orders] like it's under one roof because of the capabilities, dedication and commitment of the companies. All of the companies' owners can make a commitment. The owners can sit at a table once a week and make a decision to benefit all.
"The economy turned, and it was pretty tough shape up there," Peltonen adds. "As one, no one offers a lot of services to OEMs, but as four companies aligned, we can offer a lot of capabilities to OEMs, rather than just being a service company or being a project-motivated company."
Peltonen concludes that he sees a lot of potential for North Star Manufacturing Alliance, and that it provides clients with great service.
World Class Divisions
World Class Manufacturing Group is headquartered in Weyauwega, Wis. The company has grown by adding new divisions and acquiring companies since its inception in 1993.
The company purchased the machining equipment inventory of David White in 1998; the capital assets and customer lists of Modern Materials in 2002; the capital assets and customer lists of RC Machining; and added its own product line of couplings with the purchase of Elkhorn Manufacturing in 2003.
The total facility size for operations is 85,000 square feet, where World Class manufactures a variety of precision-machined products and sub-assemblies for first tier OEMs. The company has been ISO 9000-certified since 2002.
The Wiza division in Muskego, Wis., utilizes kaizen and lean manufacturing, and specializes in the machining and assembly of gray and ductile iron castings, along with high-alloy forgings from two to 1,500 pounds. There is more than 200,000 square feet of plant space.
W.C. Industrial Supply Co. – World Class Manufacturing's Menasha, Wis., branch – is a suppler to OEM maintenance and repair operations. It carries a range of premium bearings suited for industrial, agricultural, heavy machinery, material handling, food processing, mining, automotive and pump applications.
World Class Precision Products is located in Bayfield, and its 25,000-square-foot facility was completed in 2008. Along with production and prototype machining and sub-assemblies, it specializes in manufacturing of dies and patterns.
Eye on Growth
World Class Manufacturing may create new divisions down the road, Peltonen says, but that probably would not occur until 2011.
"What drives that [are] the opportunities you get," he states. "I may get an opportunity this afternoon, and may make things to develop a quick business. Everything is predicated on the opportunities presented to you."
Peltonen views growth as a good thing for companies to continuously look at, keeping an eye on all possibilities. "If you get an opportunity, you need to see how you can make it happen," he says. "You need to continue to look at growth because without growth, you're stuck in a rut.
"We're going to continue growing," he adds. "We'll grow with our OEM base and look at every opportunity. If we can hire 10 people a month in any of our facilities, we're going to do it. Manufacturing is key to stimulating the economy and getting the country back to work. We are not going to turn away an opportunity to ensure growth and employ more people."