A&E Tools
---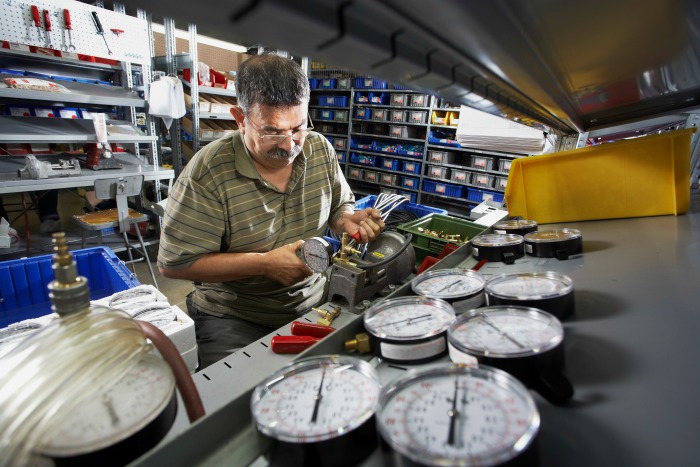 Manufacturing high quality, American made automotive tools is a part of a legacy for A&E Tools that stretches back for decades. By Eric Slack
Based in Racine, Wisc., A&E Tools has built a reputation for making tools since 1932. The company understands professional automotive tools and how they are used, and it finds great satisfaction in manufacturing the highest quality products for professional automotive technicians and industrial end users.
"We are a privately held, fourth generation family company that has been in business for 84 years," Director of Manufacturing Keith Gruber says. "Our company is a specialized automotive tool manufacturer that works with major companies in the industry, and we also have our own private label brand, Lang Tools."
Out in Front
Making tools for leading brands and serving professional technicians through American facilities is a point of pride for A&E. The company has two facilities, a 90,000-square-foot main facility as well as its 40,000-square-foot Eckmann Custom Products division that specializes in deep drawn quality stamping.
---