AAM
---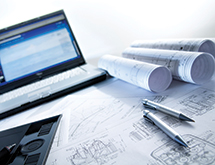 AAM is a global Tier I automotive supplier of driveline and drivetrain systems and related components for light trucks, SUVs, passenger cars, crossover vehicles and commercial vehicles. Its footprint is regionally cost-competitive and operationally flexible regarding global manufacturing, engineering and sourcing. Its competitive advantage is its highly engineered, advanced technology products, processes and systems, along with operating performance, the company says.
The company's technical center and global engineering centers are driven by a systematized innovation process that is applied worldwide. Advanced, innovative technology in fuel efficiency, safety, environmental concerns and vehicle performance is key to delivering maximum value and satisfaction for customers, the company says.
AAM incorporates leading-edge manufacturing technology into the production of driveline and drivetrain systems and components, and metal-formed products. The company says its engineering and manufacturing are fully integrated, which allows products to get to the assembly line and the consumer faster and more efficiently. AAM estimates it has invested approximately $4 billion in capital expenditures.
---