Advanced Decorative Systems
---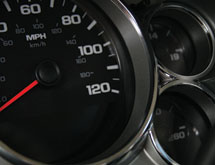 The types of products manufactured by Advanced Decorative Systems (ADS) have changed greatly during the company's more than 100 years in business. The Millington, Mich.-based company traces its history in the United States back to 1902, when it produced "tickets" used in stores to describe products. 
Later, the company was the first in North America to introduce the iron-on dry transfer process. The international company's legacy in Europe extends back even further, to 1860. 
Today, the company is known mainly for producing 2-D and 3-D plastic components for the automotive industry including instrument clusters, HVAC controls, audio system bezels and a variety of switching components. ADS's products can be found in one of every three cars produced in North America and one in eight vehicles manufactured worldwide, the company says. 
---