Alba Manufacturing
---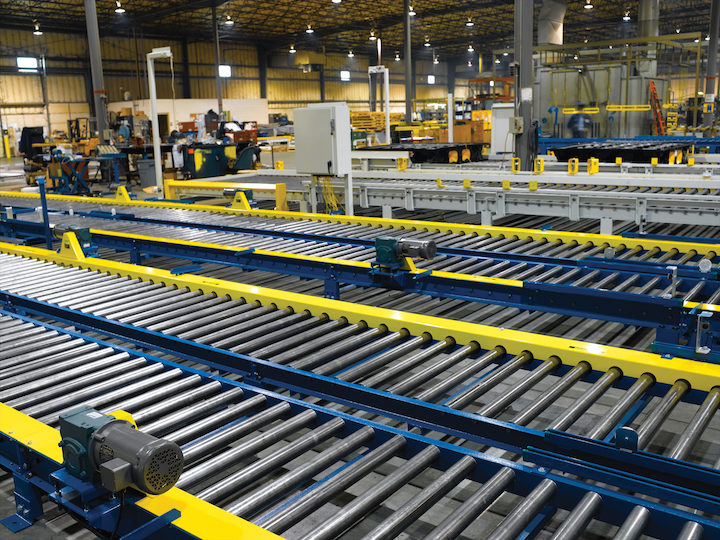 Alba Manufacturing has earned a positive reputation for the high quality and durability of its pallet-bearing conveyor systems.
By Jim Harris
Alba Manufacturing's products are used to taking abuse, whether from forklifts bumping into them or from the long-term effects of carrying heavy loads on a near 24/7 basis. "In the industry we're known for the reliable, well built heavy-duty construction of our systems," Vice President Mike Kroeger says.
The Fairfield, Ohio-based company engineers and designs heavy-duty roller conveyor systems that are typically used to move palletized loads of product. The company works directly with OEMs, distributors and equipment integrators to offer its products and systems in a variety of markets. The end-users of Alba's systems include Fortune 500 companies worldwide. "We supply anybody who needs to move pallets or similar types of product," Kroeger adds.
---