Alliance Spacesystems LLC
---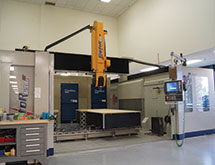 The spacecraft market demands an extremely high level of quality workmanship, and Alliance Spacesystems LLC has answered that call throughout its history, President and General Manager Rick Byrens says.
Alliance ensures it meets its clients' requirements by maintaining close relationships with them. "We very much rely on customer feedback and working with our customers early in programs to make sure we're giving them exactly what they want on delivery," Byrens says.
Based in Los Alamitos, Calif., Alliance manufactures and designs composite structures for spacecraft and other applications that require a high strength-to-weight ratio, superior stiffness and dimensional stability. Three ex-jet propulsion lab employees started the company in 1997.
---