Bibby-Ste-Croix
---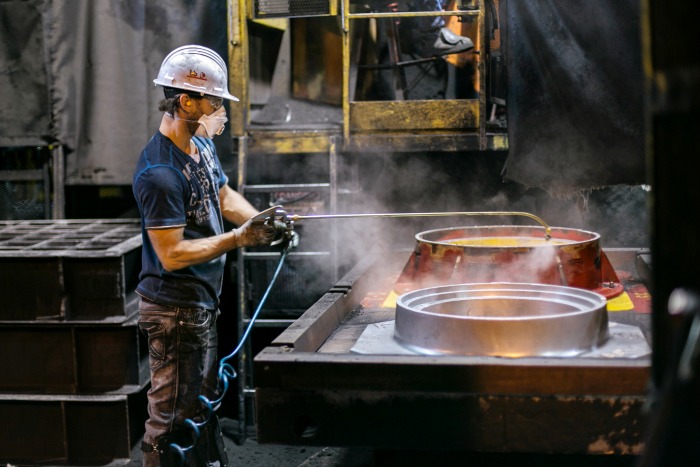 Commitment to manufacturing high-quality products in Canada allows Bibby-Ste-Croix to stand out against the importers in its marketplace. By Eric Slack
With a history that stretches back for more than 90 years, Bibby-Ste-Croix is today a two-foundry company located in Quebec. From its Foundry Ste. Croix and Foundry Laperle facilities, the company manufactures two distinct product lines: cast iron drain pipe, fittings, couplings and wade drains, and waterworks products like valve boxes and street castings. These products make up 90 percent of the 53,000 tons of product the foundries produce each year. The remainder is OEM products for dozens of different companies and industries.
"Bibby is the largest and by far the leader in the production of our types of products in Canada," President Tom Leonard says. "For drain pipe products, the biggest reason is we are the only producer left, as 19 years ago there were five foundries manufacturing cast iron pipe in Canada and now it is just us."
The waterworks side of the business is similar. Nearly 20 years ago, there were a dozen foundries in Canada making street castings. Now there are really only two to speak of, and Bibby is the largest. This is due to investment, as Bibby is part of the McWane family of companies, which has taken on the difficult and risky task of investing into Canadian and American manufacturing instead of heading overseas.
---