Campbell Hausfeld
---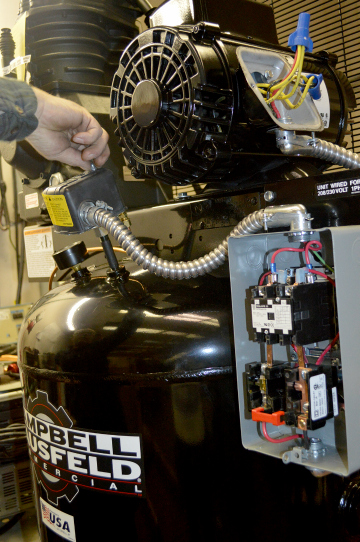 Campbell Hausfeld has excelled with its air compressor products for the DIY market.
By Alan Dorich
After 180 years, Campbell Hausfeld has established a name in the marketplace for its air compressor, tool and accessory products. "Those are by far our bread and butter," President Josh Stiever says.
Harrison, Ohio-based Campbell Hausfeld is one of the oldest companies in its home state. It started operations in 1836, manufacturing horse-drawn wagons and agricultural equipment.
In 1940, the company entered the air compressor business when it purchased all the patterns, tools, dies and fixtures to manufacture the Pressure King Air Compressor. Today, Campbell Hausfeld is a subsidiary of Marmon Holdings Inc., an industrial organization that consists of four autonomous companies in 15 business sectors.
"We are certainly one of the leaders in the industry," Stiever says. Campbell Hausfeld largely serves the do-it-yourself (DIY) market through retailers such as Lowe's, Walmart and The Home Depot. "We also manufacture products for some industrial companies in the pneumatic industry as well."
Back to Basics
Stiever joined Campbell Hausfeld last year after spending close to 10 years with Illinois Tool Works Inc. Under his leadership, Campbell Hausfeld has started to refocus its operations.
"This organization, over the years, extended itself beyond the compressor space," he explains. Campbell Hausfeld is getting back to focusing on its core products of compressors, tools and accessories.
---