ClearSpan Fabric Structures
---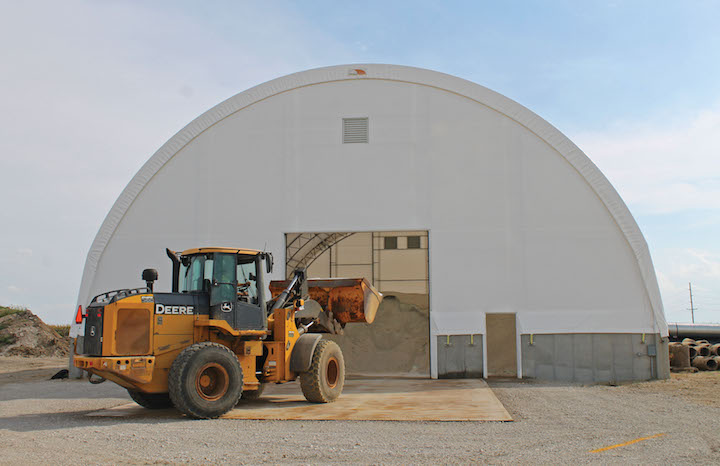 ClearSpan's fabric covered buildings fill a variety of roles for customers.
By Tim O'Connor
Engineering Services & Products Co. (ESAPCO) has always grown its business by expanding on its capabilities. So when the company began considering what new products it could add about nine years ago, it looked at how to improve its current offerings. "We were already purchasing, selling and advocating synthetic fabric," Vice President of Operations Dave Buchheit says. "It became natural that since the covers on these buildings were synthetic fabric, that we manufacture the building ourselves."
The entry into fabric-covered buildings led to the creation of a new brand, ClearSpan Fabric Structures. ClearSpan manufactures the galvanized steel superstructure for the buildings out of its facility in Dyersville, Iowa. Fabric is procured from several sources and then heat sealed together to make the building coverings. Depending on the project's requirements, the coverings are made using a single sheet or multiple sheets connected through an attachment system.
---