Douglas Machine Inc.
---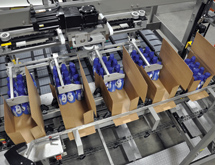 The idea of an unused company suggestion box for improvements has become something a corporate cliché derided in recent times. So at Douglas Machine Inc., the company ditched the suggestion box of old in favor of a more dynamic, employee-driven improvement program.
With the company's Douglas Improvement Projects (DIPS) program, worker ideas to improve products and processes are actually implemented. By 2012, more than 1,000 DIPS were completed.
---