Exel North America Inc.
---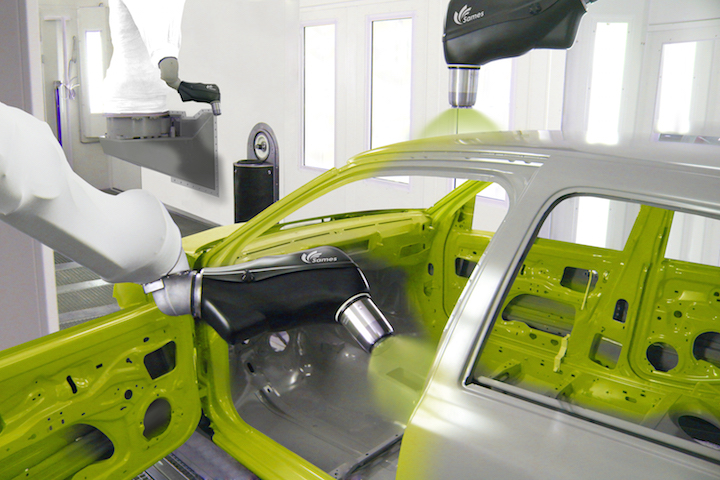 Exel North America brings innovative solutions to a variety of industries that utilize spraying and dispensing equipment.
By Stephanie Crets
Whether an automotive OEM needs to add a coat of paint to a car body or a cabinetmaker needs to add a varnish to a cabinet, Exel North America manufactures a variety of spray painting and dispensing solutions for a wide range of industries. Exel North America is part of privately owned Kremlin Rexson-Sames based in Paris, France, which owns a variety of companies all supporting the same purpose: the dispensing and spraying of liquids thick or thin for various markets.
"That is the common thread that runs through the different divisions," Director of Sales Steve Coats says. "We manufacture spray painting and material dispensing solutions, automated or manual. Anything that pumps or sprays a liquid thick or thin, that's what we do – virtually anything that needs a coating applied to it during the manufacturing process."
"The fact that we manufacture paint and dispense solutions sets us apart," Vice President of Automotive Marketing and Sales Greg Kremer adds. "There are a lot of companies that do one or the other but we do both. We concentrate on the application end. That's is our core competency."
---