Fastenal Co.
---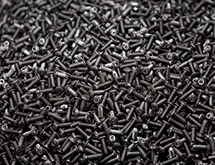 Some companies have a tendency to fall behind in their markets, but not Fastenal Co. Instead, Executive Vice President of Operations Cory Jansen says, the company constantly looks at how it can stay ahead of its competitors.
"We deal with a lot of competitiveness in the marketplace," he admits. "There's a lot of great manufacturing companies, [so we regularly look at] how we can make a quality part at a competitive price."
Based in Winona, Minn., Fastenal specializes in OEM, MRO and construction supplies, including fasteners, safety products, tools and equipment. Founder Bob Kierlin started the company in 1967 when he opened the first Fastenal location, adjacent to his father's auto parts store, with $30,000 that he pooled together with four friends.
---